Hemera Technologies/AbleStock.com/Getty Images
Seashell crafts are a great way to use the shells you found on a beach to decorate your home or to remind you of a trip you once took to the ocean. There are several seashell craft patterns and ideas available online. You may also purchase shells from most craft stores that can be dyed and incorporated into gifts that are attractive and easy to make. You can incorporate boxes or glass balls or candlesticks you find at secondhand shops or at garage sales.
Island Crafts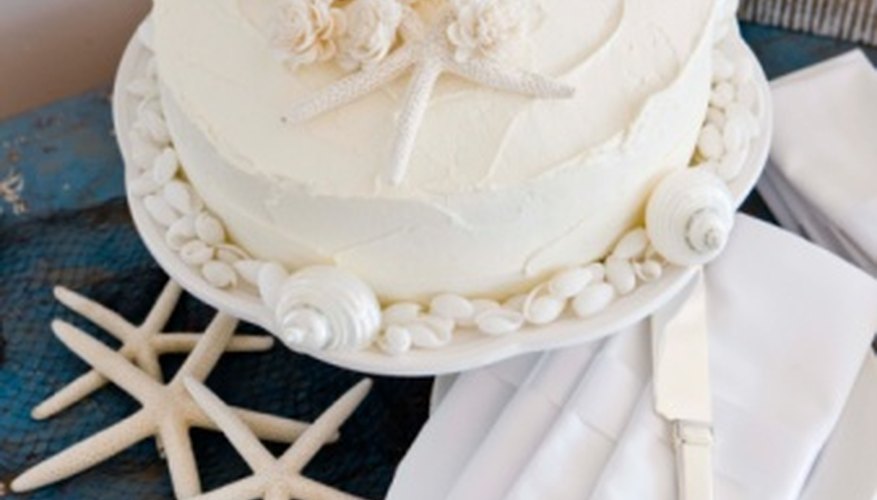 Jupiterimages/Polka Dot/Getty Images
With a bit of time and a few tools, you can create some island crafts that can add to your decor or be given as gifts. At the Island Crafts website (island-crafts.com), there are instructions for making a shell wreath, a glass globe, a treasure chest, shell night-lights, nameplates, a fancy pin cushion, a pencil holder and a clever way to adorn a baseball cap, among other projects. You can add your own special touches to each craft. The shell cap is an easy gift. You simply dye the shells with Easter egg coloring and attach them with fabric glue. For a personalized gift, you can form a child's name with shells and add ribbons and cord.
Craft Ideas
IT Stock Free/Polka Dot/Getty Images
There are several patterns and tutorials available at Craft Ideas (craftideas.info) to make maritime creations. They are free to use for noncommercial purposes, such as for decorations and gifts. You will find patterns and instructions for making votive seashell candles, a seashell trinket box, seashell greeting cards, picture frames and wall decorations. Pictures of the completed project are shown, along with lists of needed supplies and instructions.
Martha Stewart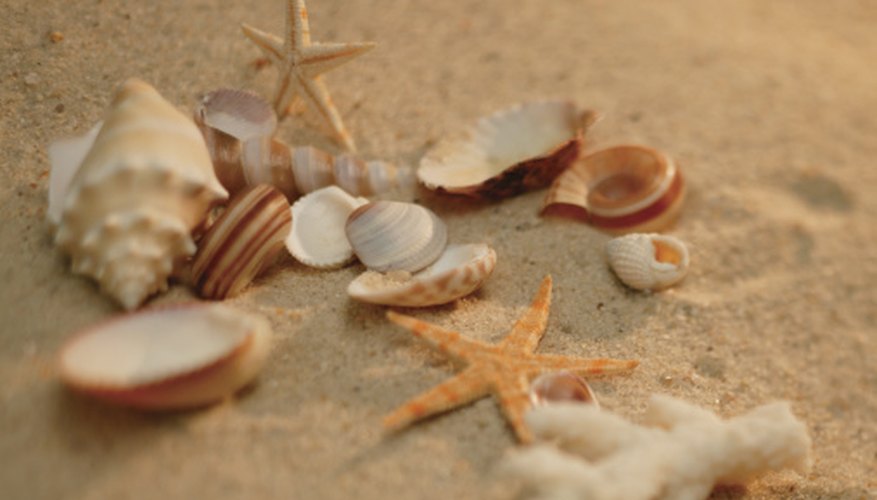 Comstock/Comstock/Getty Images
You can find several ideas for making seashell crafts at Martha Stewart online (marthastewart.com). There are instructions for making candles with seashells, seating cards, flower arrangements, bookends, planters, little koala bears, shell lined mirrors, a soap dish and many others. You could coordinate many objects in a room to bring in the feel of the beach. Or you can make Christmas decorations to decorate your tree. This site also gives instructions how to wash your shells and prepare them for use in your projects. You will be able to make distinctive crafts with a minimal amount of effort thanks to the easy instructions and illustrations.
Completely Coastal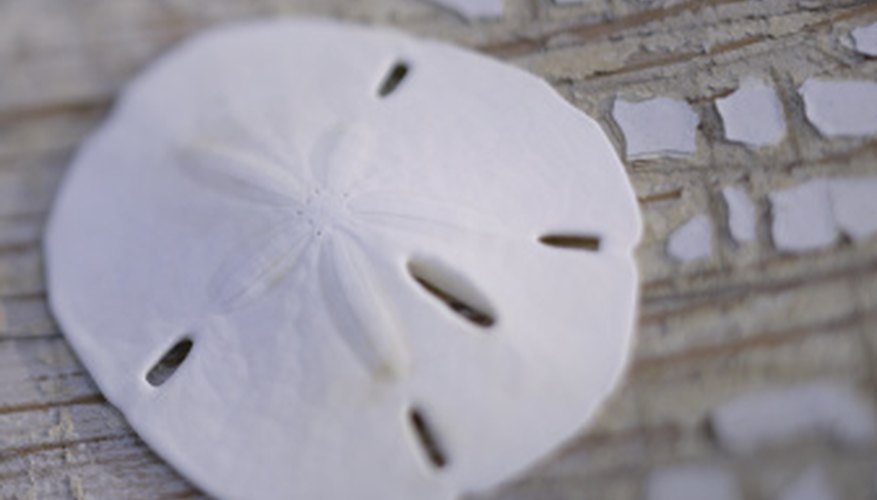 Comstock/Comstock/Getty Images
Another website that gives many patterns and instructions for seashell crafts is Completely Coastal (completely-coastal.com). There are many ideas for items that will provide accents for your home, including display stands, decorator pillows utilizing treasures from the sea, wreaths for your front door, shell chandeliers, shell mirrors, garden planters, curtain tiebacks and mosaics. There are pictures to inspire you and motivate you to create decorations with your finds from the beach.
References
Writer Bio
Ruth Kongaika began writing professionally in 2008. She has been working as a freelance writer for various websites, specializing in health, travel and technology. Kongaika works for the School of Education at Brigham Young University's Hawaii campus, where she received her Bachelor of Fine Arts in art.
Related Articles