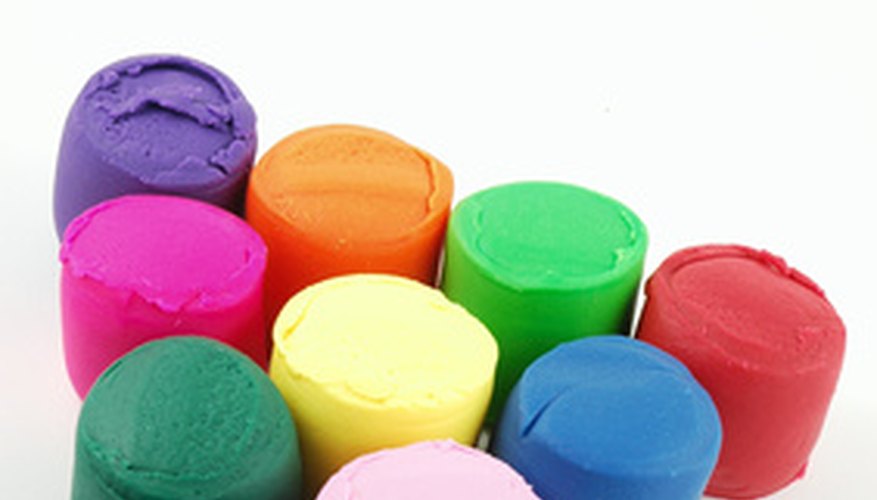 Flarp putty, also known as noise putty, makes silly flatulence noises when you poke or squeeze it into its container. You can purchase it at a toy store, but it can be expensive and may come in a color you don't like. You can make your own version of noise putty using a few ingredients from the supermarket.
Mix 2 tbsp. Borax powder and a cup of water. Stir the solution and set aside.
Mix 1/2 cup of craft glue (such as Elmer's) and 1/2 cup of water. Add a few drops of food coloring if you want colored putty. Stir the solution with a Popsicle stick until thoroughly mixed.
Stir the glue mixture, and slowly pour a small amount of Borax solution into the glue mixture. Continue adding the Borax solution in small amounts until all the liquid mixture forms into slime. Don't add too much Borax, or your slime will be too hard. You will notice the slime sticking to the Popsicle stick.
Remove the slime from the Popsicle stick and transfer it into a plastic container or glass jar with lid. Lift the slime with your finger and push it back into the jar to make silly noises.
Tip
Put your homemade noise putty in the jar and close it after playing with it. Store it in a cool, dry place.
Rinse your homemade putty under running water if gets dirty.