two hip teenagers image by Elke Dennis from <a href='http://www.fotolia.com'>Fotolia.com</a>
Latin dancing clubs are plentiful in upper Manhattan and the Bronx, but in Westchester, the county of New York State immediately north of the Bronx, they can be difficult to find. There are some, however, especially in the areas of high population with Latin communities like Yonkers. One great source of Latin dance events are meet-up groups like Westchester Sizzling Salsa Dance Parties that hold events at different clubs around the county.
Teddy's Night Club
Located in the Holiday Inn, Mount Kisco, Teddy's offers Latin dance nights on Thursdays and Fridays. The main emphasis is on salsa. Cover is typically $5, rising to $15 when live bands play. Fridays feature a complimentary buffet, as well as drink specials.
One Holiday Inn Drive Mt. Kisco, NY 10549 (914) 241-2600 http://www.teddysny.com/
The Night Life Cafe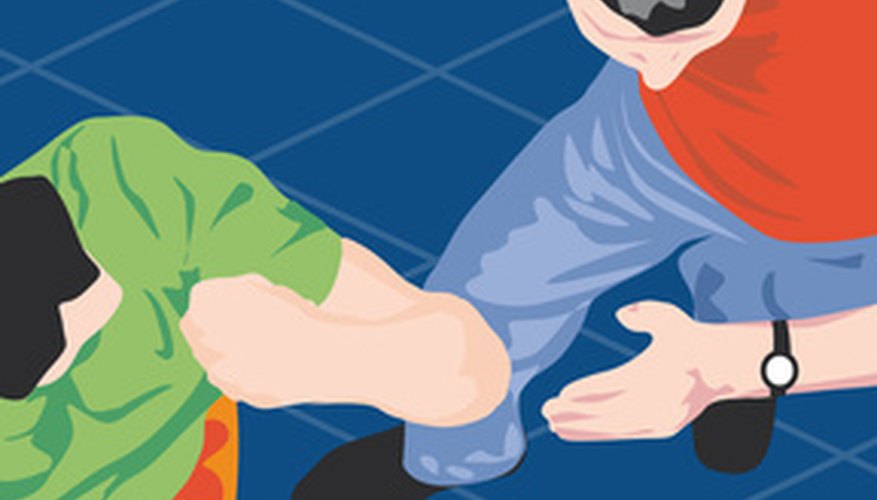 danseurs image by Yves Damin from <a href='http://www.fotolia.com'>Fotolia.com</a>
The Royal Regency Hotel's Night Life Cafe in Yonkers has DJs on Friday and Saturday nights, occasionally offering Latin dance sessions. The Crystal Ballroom in the same hotel hosts Latin dance meet-ups.
165 Tuckahoe Rd Yonkers, NY 10710 (914) 476-6200 http://www.royalregencyhotelny.com/
Westchester Sports Bar and Grill
The music program at the Westchester Sports Bar and Grill, a spacious venue in Yonkers, varies but has salsa dance lessons on Tuesday evenings and Latin dance events on some Friday nights. Call ahead to confirm.
320 Yonkers Avenue Yonkers, NY 10701-6411 (914) 375-6620 No website
Alejo Lounge
The Alejo Lounge is a dance club featuring Latin music, including reggaeton, as well as Spanish rock and hip hop.
623 South Broadway Yonkers, NY 10705 (646) 408 2656 No website
Salud Bar and Lounge
Salud features a variety of entertainment including comedy nights, but the DJs specialize in Latin dance music, including merengue and bachata as well as salsa. This is a dressy nightclub with bottle service.
585 Central Park Avenue Yonkers, NY 10704 (914) 964 1870 http://www.saludbarlounge.com/
Vintage
Vintage in White Plains runs a salsa dance night on Wednesdays with lessons and music. The lessons are free, the cover $10, and drink specials and a buffet are offered.
171 Main Street White Plains, NY 10601 (914) 328 5803 http://www.vintagebar.net/
Prophecy
Prophecy is a Latin nightclub in White Plains featuring live music as well as DJs. Prophecy holds frequent special events featuring Latin music. A full menu is offered.
15 South Broadway, White Plains NY 10601 (914) 285-0900
prophecynightclub.com
References
Writer Bio
Kim Davis began writing in 1977. His articles have appeared in "The New Musical Express," "The Literary Review" and "City Limits," as well as numerous Web sites. Davis is the consulting editor for the "New York Times"/New York University collaboration, "Local: East Village." He has a Doctor of Philosophy in philosophy from Bristol University.
Related Articles