Marco Arment flickr.com, angusf flickr.com, Marco Arment flickr.com,angusf flickr.com, *clairity* flickr.com
Depression glass is a title given to specific, inexpensively created glassware from the 1920s through the 1940s. Depression glassware was given away at movie theaters and gas stations to customers as a means of gaining business and keeping people coming back for more.
Collectors have fallen in love with Depression glass due to its beautiful color palette and functionality. Some colors and patterns are easy to find at any antique shop or flea market, while others are more rare and desirable to collectors. If you are ready to start your collection, here is how to identify Depression glass.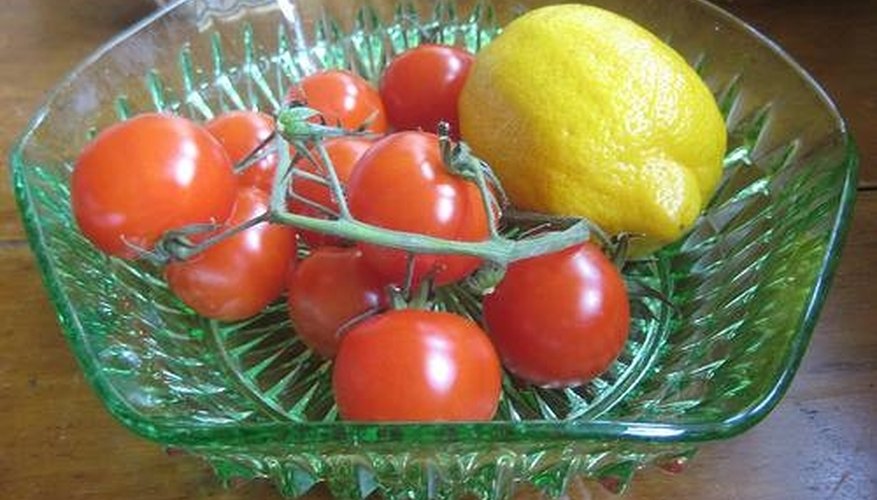 Look at the patterns. Thumbprint, Swirl, Sandwich, Royal Lace, Avocado and Cameo are just a few of the patterns you'll find in Depression glass. Full sets of glass dishes, including decanters, will have matching patterns, and some fancier items include a gold accent.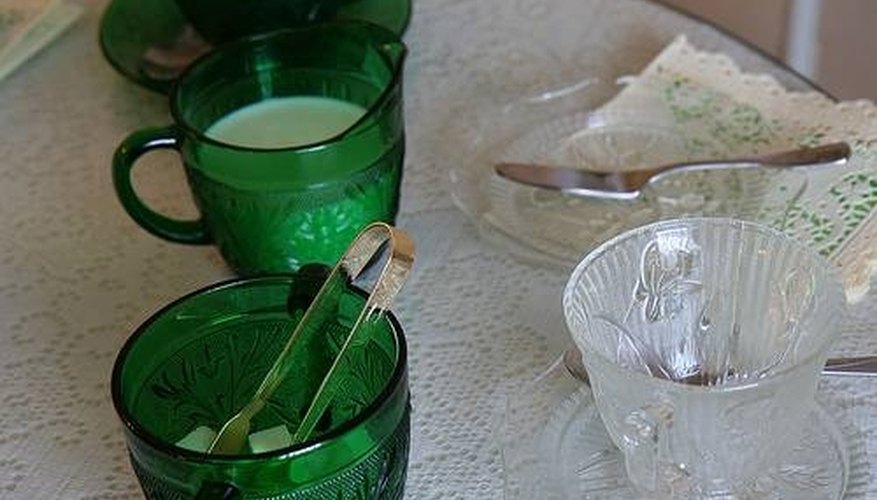 Look at the color. Green and pink are the most popular, but there is also blue and red, which are more expensive to collect. Yellow and clear glass can also be found, and all colors are clear and evenly pigmented.
Get a book on Depression glass. Now that you know what to look for when you enter an antique mall, get a book on Depression glass identification to help you pick out the more rare pieces and most desirable colors. You'll find out more about the history of Depression glass and learn more about the distribution points of your favorite patterns.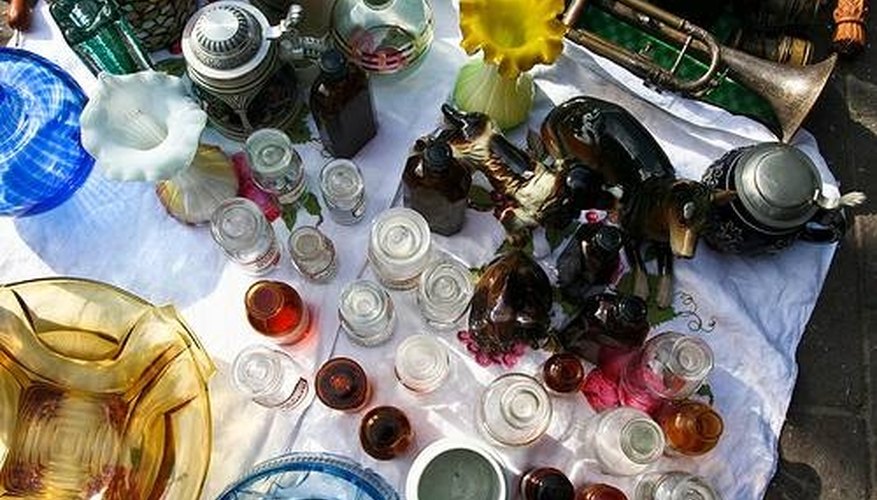 Look at the eBay listings. eBay.com has many, many pieces of Depression glass up for auction, and even if you select not to buy from the site, you can learn a lot about what's out there and how to further identify glass in local stores. Note the prices as well to help you get a good price for your finds.
Take your hard-to-identify glassware to an antiques appraiser. Many antique dealers will happily look at a piece or two of your collection to help you identify a pattern or date your piece. Call ahead to make an appointment, or bring your piece to a local antique show, where you can often get free appraisals of one or two items.
Join an online group for Depression glass collectors. This is a great way to complete a collection or learn more about where to find rare colors and pieces. Online groups often have a listing area where people can sell their goods, and most forum members will enthusiastically help you learn about the hobby.
Antique appraiser
Books on Depression glass
Talk to your local antique mall dealers and get to know them. They may be willing to give you a discount if you buy a complete set of matching Depression glass rather than just one piece at a time.
Learn to spot reproductions. Many reproductions will have bubbles in the glass and be a different size than original pieces. Patterns can also vary slightly, so do your research before you buy.
Marco Arment flickr.com, angusf flickr.com, Marco Arment flickr.com,angusf flickr.com, *clairity* flickr.com