Kandy Sperling Photography
Collecting old bottles and jars is a hobby sure to evoke a feeling of nostalgia--bringing you hours of enjoyment. It may also be one way to put a little cash in your pocket. The value of historic bottles is escalating, sometimes garnering hundreds, even thousands of dollars each. The key is knowing how to identify whether or not a bottle is old or a modern reproduction. Glass bottles produced in early America date back to the 1700s. Antique bottles come in a variety of shapes, sizes and colors. You can create your own collection with the treasures you find or sell them to antique dealers at auctions, on ebay or on craigslist.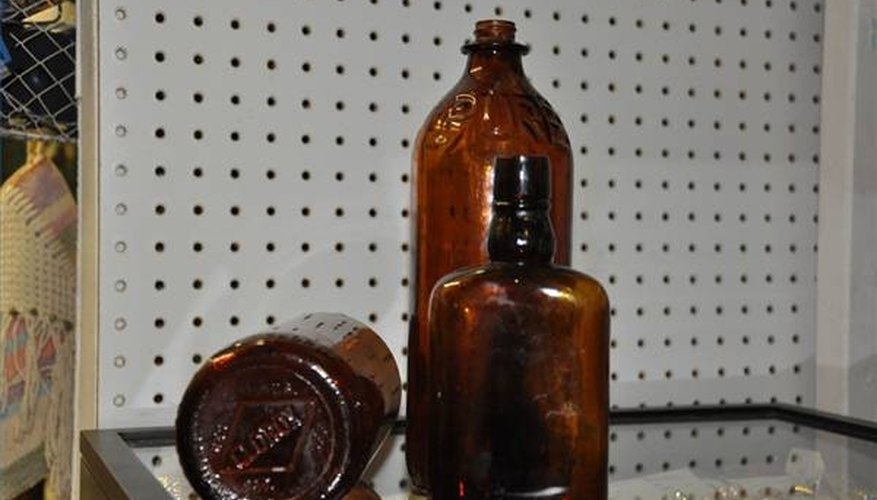 Seek out bottles made of thick, dark green glass, also known as black glass, as many beer and ale brewers used these types of bottles in the 1800s. Other beer bottle colors were dark amber, aqua and green.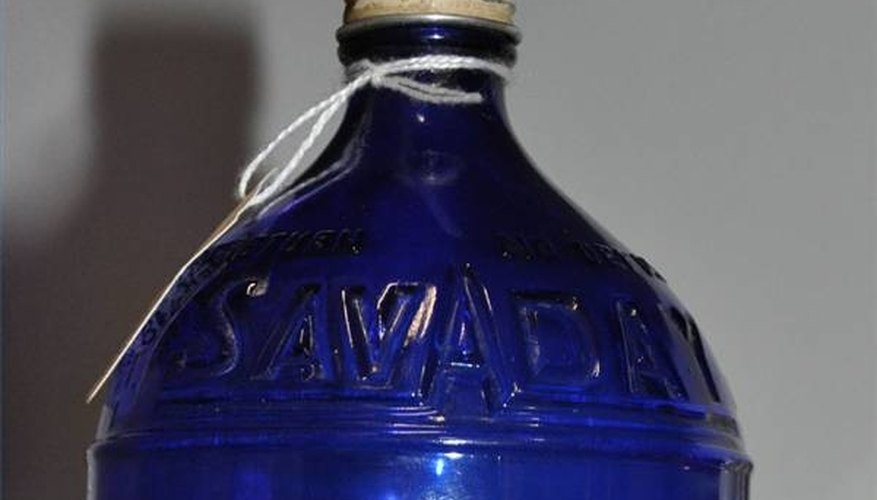 Determine if you have an old medicine, poison or household cleaning agent bottle by color and design. Cobalt blue is a color often used in these types of bottles, dating from the 1870s through the 1930s. Many poison bottles from the late 1800s through the early 1900s feature a quilted or spiked pattern and, sometimes, included the word "poison."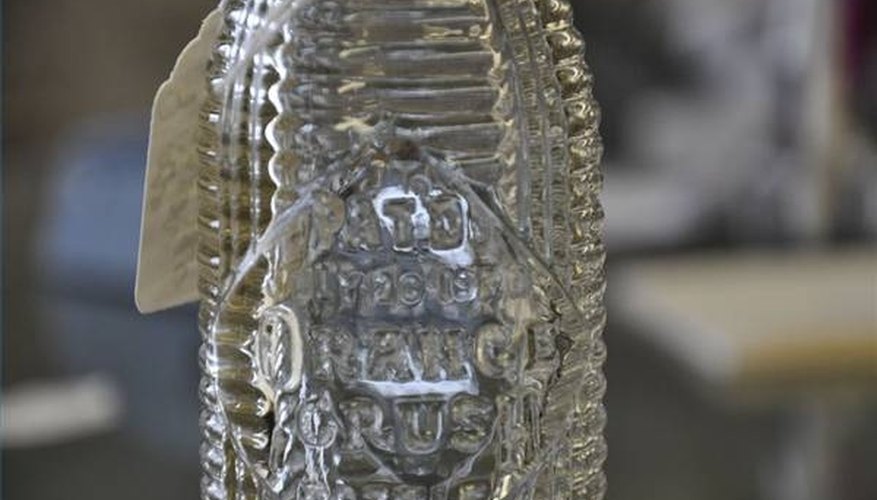 Study bottles with embossing; for example, beer bottles made before 1900 usually have the words "porter" or "ale" on them, while bitters bottles were embossed with more elaborate designs and the word "bitters." Most bottles made prior to the 1950s feature embossed lettering. In the 1950s, bottles began to feature painted labels.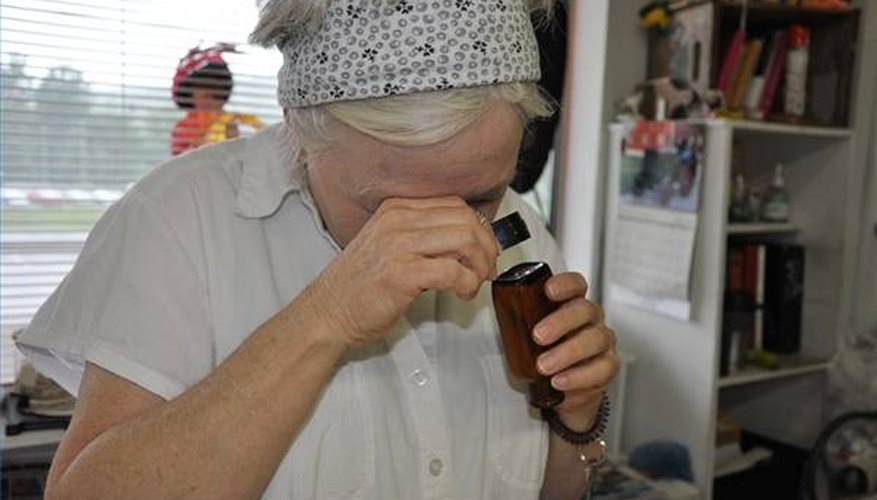 Identify other antique apothecary bottles by their characteristic cornflower blue and cobalt blue colors, many of which were embossed with company logos and text unique to their product. For example, The Owl Drug Company featured a logo with an owl perched on a mortar.
Look for "crazing"--cracks or stress lines around the neck of the bottle--common in bottles dated before 1920. Machine-made bottles after 1920 will usually have two side seams running the entire length of the bottle and through the top of the lip.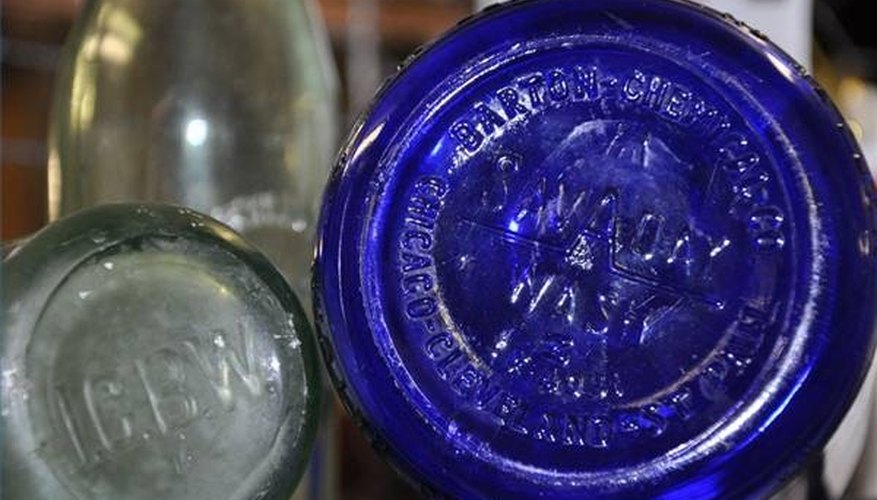 Inspect the base of the bottle. Bottles made after 1910 tend to have a smooth bottom with several numbers. If the bottom has a molten scar in the center, this is an indicator that it may have been produced before 1860 when bottles were free blown.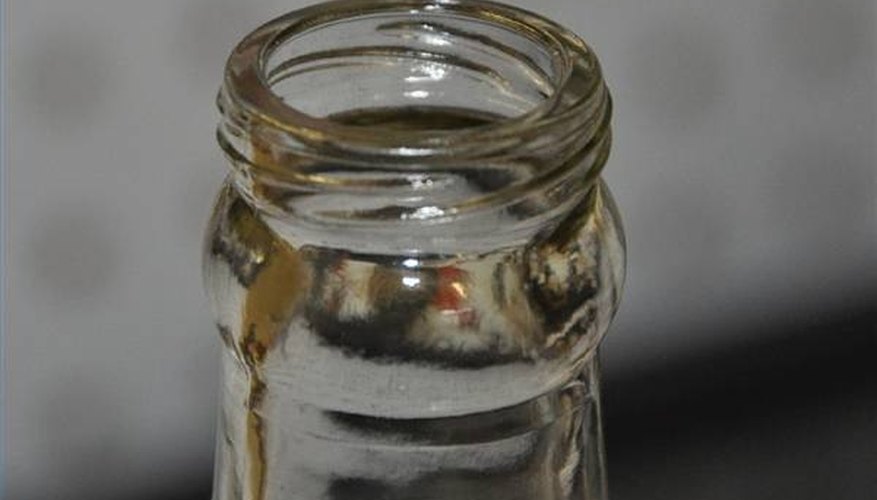 Give extra attention to the lip and collar features of a bottle. The lips and collars of older bottles (prior to the 1800s) were hand fabricated to form the mouth suitable for a cork and were relatively crude. Bottles dated before 1850 will have a flared, rolled, flanged, sheared or tapered lip compared to bottles of today, which are designed for a screw cap, such as the Mason's outside thread lip.
Examine the overall shape of the bottle. For example, soda bottles from the mid-to-late 19th century commonly had a cylindrical body, elongated neck and a blob-top applied lip. A variety of stoppers, such as wired toggle-style corks, were used to maintain the carbonation.
Bubbles--considered flaws--were common in glass made before 1920; however, you will need to use other identifying marks to date your bottles, because some Mexican-made glass produced in recent years can also contain bubbles.
Kandy Sperling Photography