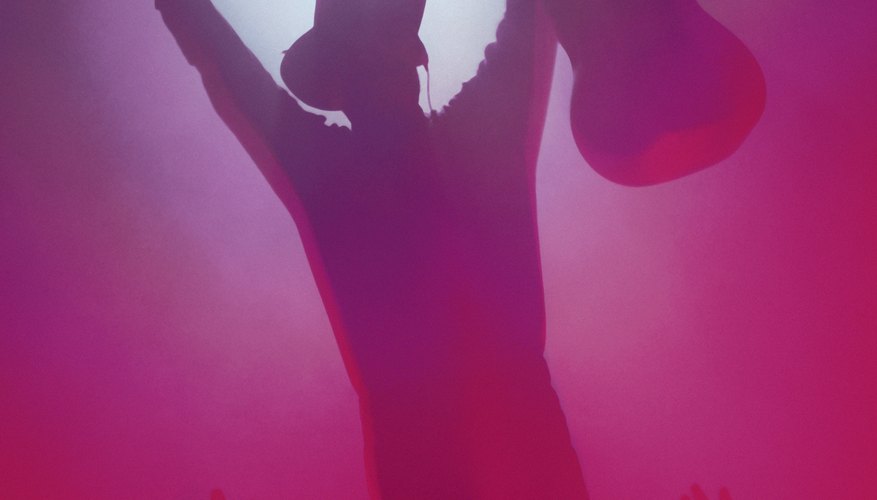 Comstock/Comstock/Getty Images
Anyone who has ever given a concert knows that not having enough people in the audience kills the performers' morale. Writing an effective press release and knowing where to send it will help publicize your event and attract concert-goers. You should not limit your press releases to just concerts, however. Send them to interested media if you have personnel changes, a new CD or touring information.
Place contact information like your name, phone number, email address and fax number in the header of your press release. That way, if someone in the media wants to find out more information, or is interested in writing a short article about your concert, she knows how to reach you. Also, if your release contains more than one page, the header can include the number of pages. Include the date of the release.
Write "For Immediate Release" below your header in big block letters, either flush-left or centered.
Print the title of your concert next. Say whether it's a solo recital, a band or a group of musicians playing together. Use a catchy name or thematic title to draw more attention to your event.
List the basic information: who, what, where, when, why and how. Include the day of the week, the start time and location, including the street address.
List the works, composers and a little information about the music you will be performing. Explain if this event will raise money for a worthy cause, or if you will be performing music you have recently composed. List any guest artists or background information that you think would be of interest to readers.
End your press release using the "###" sign, centered. This symbol, which is routinely used, will make your release look more professional.
Send your press release to the calendar editor of every publication in your area. Include neighborhood papers, big city papers and local church and school newsletters. The more you send out, the more people will hear about your concert.
Tip
If you are hoping for a little article about your concert in the paper, try contacting the smaller newspapers by phone. They are always interested in local performers as human interest stories. Don't be afraid to be politely persistent.
Be sure to use a font that is easy to read. Make font sizes large enough to be easily readable, like a Times New Roman 14 point, but not too big. Use a larger font for the title of the concert.
Warning
Editors need to receive your press release at least four weeks in advance of your concert. Don't wait until the last minute to send these out.