Things Needed
Wallpaper paste
4-inch paintbrush
Stepladder
Utility knife
Faux leather paint
Paint tray
Paint roller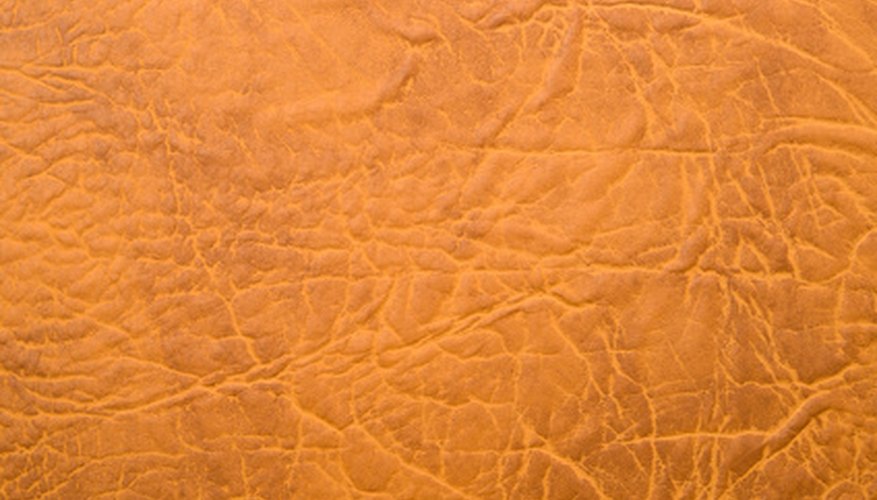 Leather is a textured material desirable in rooms with a masculine design influence. The material itself can be quite expensive, which is why some homeowners choose to develop a less expensive solution to give their walls a leather appearance at a fraction of the cost. You can apply brown paper bags to a wall in the same manner as you would apply wallpaper to create a leather appearance in a room.
Tear the large brown paper bags into smaller sections, roughly 12-by-12 inches in size. These sections can be slightly larger or smaller and should each contain different tear lines and jagged edges.
Crinkle the sections of brown paper bag by crushing them into tight balls with your hand. Open the sections up and lay them flat on an above ground surface.
Brush on wallpaper paste to the wall using a 4-inch paintbrush. Apply paste to an area roughly 36-by-36 inches.
Press paper bag sections onto the wall. Overlap the edges to create a more rugged appearance.
Repeat Steps 3 and 4 until you have covered the entire wall surface with brown paper bags. Use a stepladder to reach higher levels of the wall and cut around the ceiling line using a utility knife.
Pour faux leather paint into a paint tray and roll the paint over the bag-covered wall. The paint will roll onto the paper bags to create a more naturally textured appearance. Allow paint to dry for two hours and apply a second coat if you prefer a darker coating.