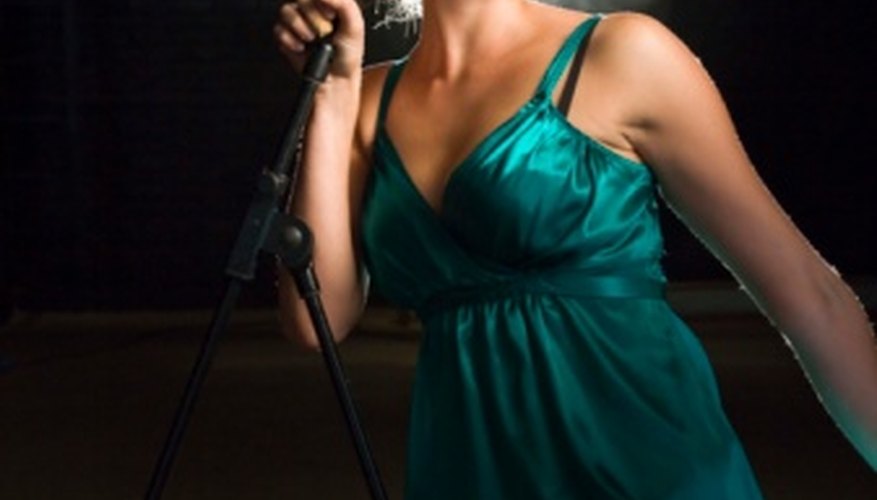 Are you a singer just waiting for your big break? Well, American Idol may be just what you're looking for. If you're chosen to be one of the few who make it out to Hollywood, you could have a shot at fame, fortune and that ever elusive record deal. But you have to sign up first. It's not that difficult. It just requires a little effort, a little planning and a lot of talent, or at least the belief that you have talent.
Make sure you are eligible to sign up. You must be 15 to 28 years old as of the date of your audition in order to be eligible. You also must be able to legally work in the United States.
Go to www.americanidol.com. Under the title, "What's New," click on Auditions. This website will be updated on a regular basis. They typically put auditions up about two weeks after the show ends, but check back often because they continue to add information about the auditions, such as specific sites and times.
Choose a sign-up site. The website will display the dates and the locations in which you can audition. Preferably choose the location that is closest to you so that you don't have to travel so far. Traveling can be tiring and you want to be fresh for your audition. Be prepared to stay in this location for two to three days.
Prepare an audition piece. Registration and auditioning can be grueling, so it's not something you want to do on the spur of the moment. Choose a piece that flatters your vocal range, and practice it. If singing the song is second nature to you, you'll feel more confident and won't be as nervous at your audition.
You must sign up in person for registration. Each location will have two consecutive days of registration and then auditions the following day. Be prepared. The registration days begin early, and you have to stand in line with thousands of other hopefuls wanting to get their shot. Once you register, you will receive a wristband and a time for you to return on audition day.
Tip
Read the comments section of the location page for information from people who have auditioned previously to get tips for when to arrive and what to expect.
Warning
Be prepared for either huge success or huge embarrassment. Also be prepared to not make it in to see the judges. Everyone is pre-screened and a huge majority are ruled out before even making it in to see the judges, much less onto television. You may, however, be highlighted waiting in line or doing a fun/weird trick.