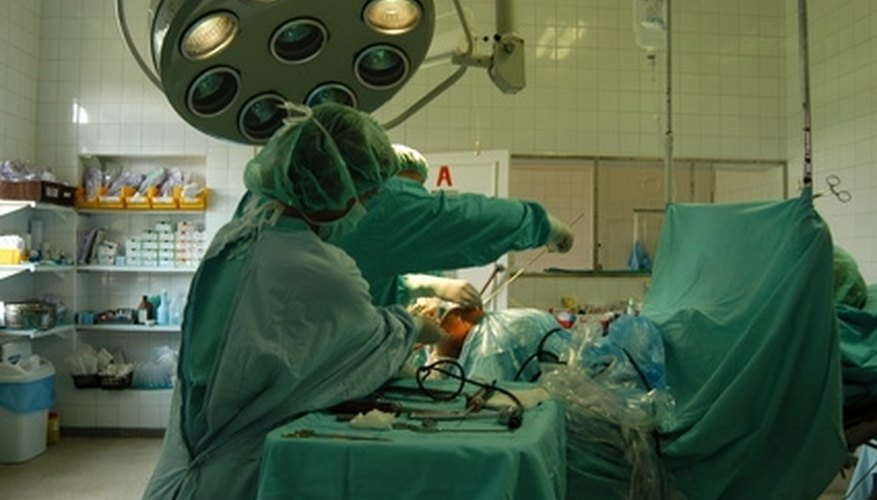 How to Recover From a Whipple Procedure. A Whipple procedure removes part of the pancreas, the duodenum, the gallbladder, part of the common bile duct and, occasionally, some of the stomach. The remaining pancreas and bile duct are then attached to the small bowel. This surgical procedure is used most often to remove pancreatic tumors. Recovery can be long and uncomfortable.
Take medications for pain. Discuss questions or concerns about pain management with your surgeon. Take all the medications prescribed by your physician at the appropriate times.
Get out of bed and walk around as soon as you can. The hospital staff can assist you with getting out of bed and moving around the day after surgery. Walk often once you arrive home from the hospital.
Begin with a liquid supplement or broth. Move to puree foods, gelatin and brown rice. Gradually start eating small meals throughout the day. Give your digestive system time to adjust. Your doctor may refer you to a registered nutritionist to assist with your diet.
Be aware of symptoms of high or low blood sugar. Some patients need insulin to regulate their blood sugar after a Whipple procedure. If you think you have problems regulating blood sugar, talk it over with your doctor and have your sugar levels tested.
Rest at least 8 hours a day. Help promote healing after surgery by getting adequate amount of sleep. You may feel tired and weak for a few months following surgery. Take your time returning to your regular routine.
Keep up your spirits. Depression is common after a Whipple procedure. Do activities that you enjoy and explore new ones. Connect with others who have had the procedure through local or online support groups. Talk to your doctor or a mental health professional if you feel that you need help with depression. Stay in touch with friends and family. Don't isolate yourself.
Tip
Go slowly with heavier exercise. Don't lift more than 20 pounds for 6 weeks following surgery. You may feel a loss of appetite or have an unpleasant taste for several weeks following surgery. Find foods that you can eat, so that you can keep up your strength.
Warning
Don't rush to recover from major surgery. If you return to your normal routine too quickly, you risk complications.