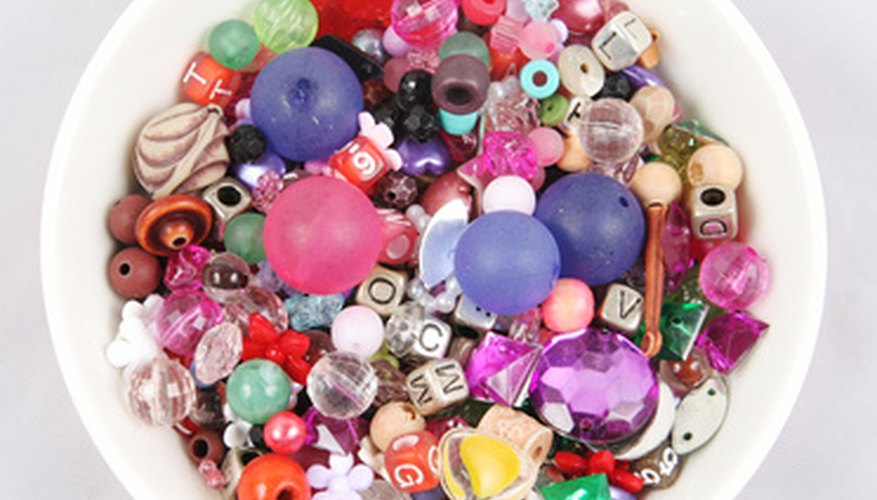 Bowl of beads and buttons - craft supplies. image by Gina Smith from Fotolia.com
Craft fairs allow artists to congregate in one area to sell their work and creative pieces. Not only do the artists benefit, but buyers are able to purchase original pieces not found in stores. However, some craft fairs are organized solely to benefit charities and organizations as the profits and hand-crafted items go to these causes instead of to the artists. You may choose to donate the proceeds to your local Boy Scout troop, Little League team or a neighbor who is ill and in need of financial help.
Scout out a location and decide on a time. Research churches, community centers and schools. If you are expecting a large turnout, consider renting out a local fairground. The location should be able to hold all the vendors and buyers comfortably without overcrowding. Make sure there is also ample parking. Keep in mind that you might be more successful if you plan your show before a major gift-giving holiday.
Create a vendor application. Ask the vendors to note what items they will be selling. List the fees and how much space the vendors will be able to use. Consider allowing people to sell food to increase the amount of money you will raise. Allow community organizations to attend to let people know about other various events in your area.
Decide on a theme for your fair. If you are planning a more upscale atmosphere, allow only fine arts, such as tasteful photography and paintings. You can also choose a homemade craft fair where vendors must sell original creations such as soap, pottery or candles.
Start talking about your craft fair. Word of mouth spreads, so place an ad in your local newspaper. Provide contact information where vendors can get in touch with you. Approach local craft stores and invite them to participate. Make sure you mention the date and time of the fair, as well as the application and fees.
Advertise. Print and distribute fliers to post in libraries, coffee shops or other stores. If you are educated about website design, create a site with information and directions. Your local television station may also list activities on its site.
Send a letter to the vendors. Confirm the date and time. Instruct vendors where to go when they arrive and remind them of the size of their stand. On the day of the fair, enlist the help of a friend or family member to help direct the vendors and assist them in setting up.
Tip
Consider offering child-friendly activities such as a moon bounce, bean bag tosses or face painting.
Enlist the help of any musically gifted friends or family members to play live music or have your son's karate instructor perform a demonstration.