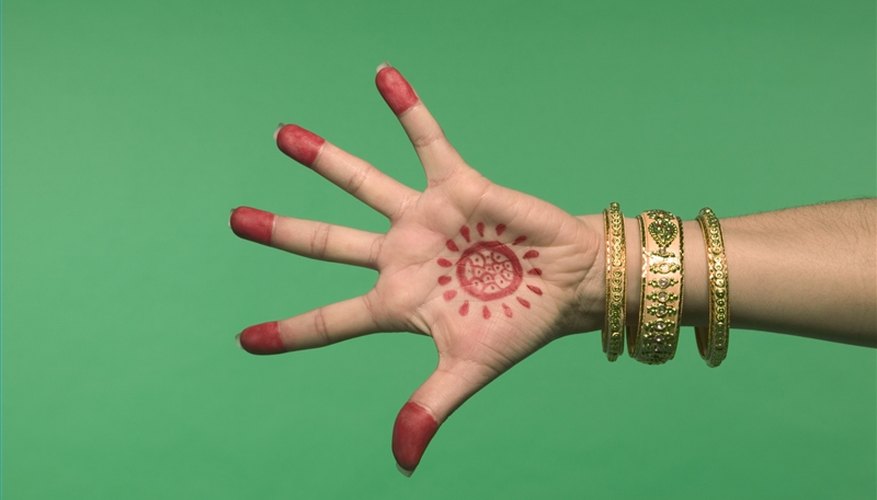 How to Mix Henna Powder for Tattooing. Mixing your own henna is often the only way to get a darker-shaded tattoo. While everyone has their own secret tricks and recipes, there are some general steps you should follow to ensure your henna comes out even and usable. Mixing your own can be a satisfying and relaxing hobby and helps control the quality of what you put on your body.
Choose a container to mix your henna in. The container should be appropriately sized to hold as much as you plan to use in one sitting. Baby food jars are useful for doing small designs.
Strain the henna powder. This only needs to be done if the powder is chunky or has debris in it. Sifting it through a stocking or tea strainer works well.
Add the other ingredients. While many people have their own special recipe, mixing in lemon juice and sugar is the common approach. For a darker color, some recommend black tea once it has been strained and cooled. Essential oils are also commonly added.
Fill your applicator cones with henna. You can use store-bought cones or make your own. Many people prefer to use squirt bottles or syringes to apply their henna tattoo.
Leave the henna mix alone for a couple of hours. Opinions vary as to whether or not you must let henna mature before applying your tattoo. Often, this depends on your own personal preference and the recipe.