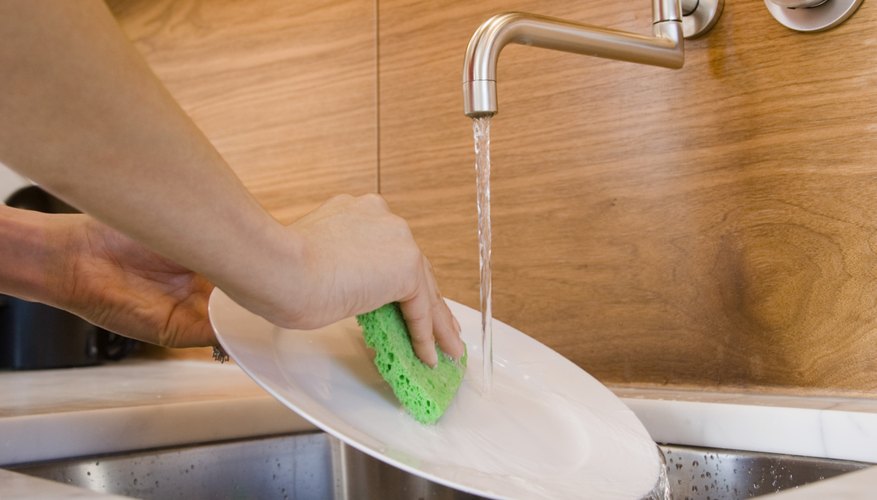 Kitchen sponges can get old fast, full of dirt and bacteria, or simply scrubbed beyond utility. Instead of spending money to replace your old sponges, whip up a few simple kitchen scrubbies using items you probably already have in your home. This DIY upcycling project will help you clean your kitchen for free and save the environment by reusing items that would otherwise end up in the garbage.
Cut several pieces from mesh produce bags. Each piece should be approximately 5 inches square.
Stack all the pieces on top of each other; anywhere from seven to eight pieces will make one scrubbie for your kitchen.
Tie a piece of twine or cotton yarn around the center of the mesh pieces like a bow tie. Pull tightly and knot the twine or yarn, then tie the ends in a loop for hanging.
Fluff out the ends of the mesh pieces to make a poofy kitchen scrubbie.
Tip
This project would also work with a shower scrubbie that has lost its shape, or a piece of nylon netting or tulle.