This article will show how to put together a very functional and inexpensive Lazy Susan. This serving convenience is used on rare occasions so an expensive one is hard to justify. The picture shows the bottom side which contains the bearing so it can be rotated freely. This particular Lazy Susan was expensive. This item is dish washer safe.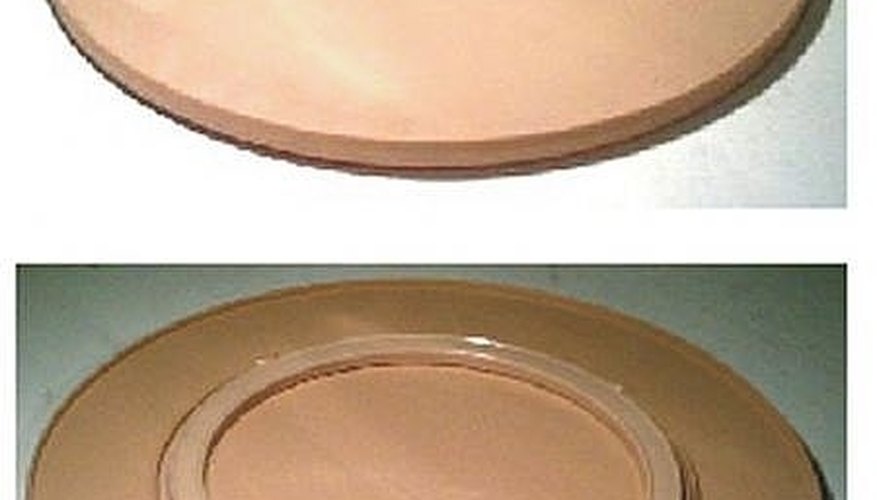 It is possible to find an inexpensive revolving shelf tray that will make a very nice Lazy Susan. This item can be obtained in most department stores. You may have to take a picture of it with you to show a clerk in order to be able to find one. The picture shows the bottom which contains the bearing. This is a plastic bearing so it is dish washer safe.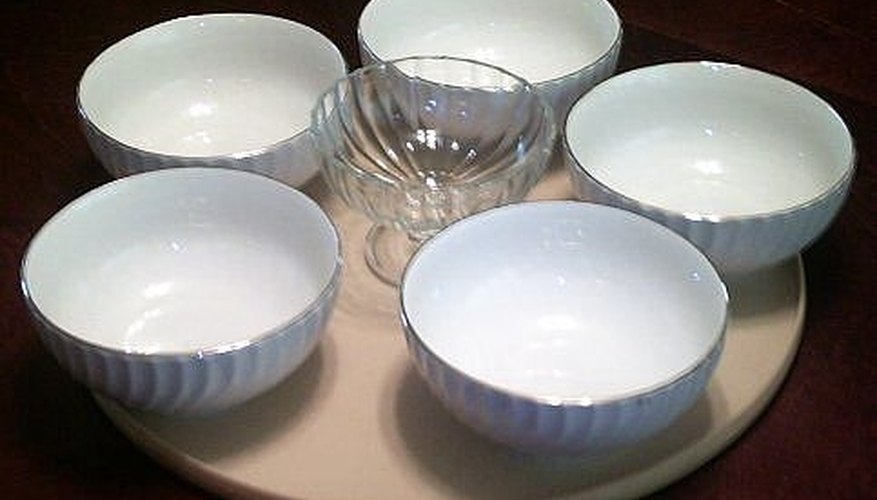 This picture shows the plastic tray loaded with ordinary soup bowls and a compote. Something you probably already have in your cabinets. Dishes of almost any size can be put on here.
This rotating tray can also be used for a game board that needs to be able to rotate.
The rotating tray (Lazy Susan) can also be used to store condiments on a shelf. This makes it easy to get to what is in back. Just rotate it to the front.
Tip
It's very handy to be able to put this whole thing in the dish washer since it probably will contain some sticky foods