Illustrations by Andrew DeWitt
Blue cap or hat
2 Plastic police badges
Black frabric
Blue sports bra
Opaque blue shower curtain
Fabric sheers
Black fabric paint
A sexy costume can turn heads at a party or be an exciting way to spice up an evening with your mate. However, sometimes it can be embarrassing to purchase the costumes in a store or too expensive to order it online and have it shipped to your address. Making your own sexy costume is relatively easy. The basic formula is to take a well known job such as police officer, nurse, doctor, or firefighter and use a variety of similarly colored skimpy clothing to recreate that profession as a sexy, naughty costume. For the example in this article, you will be learning how to make a sexy police officer costume.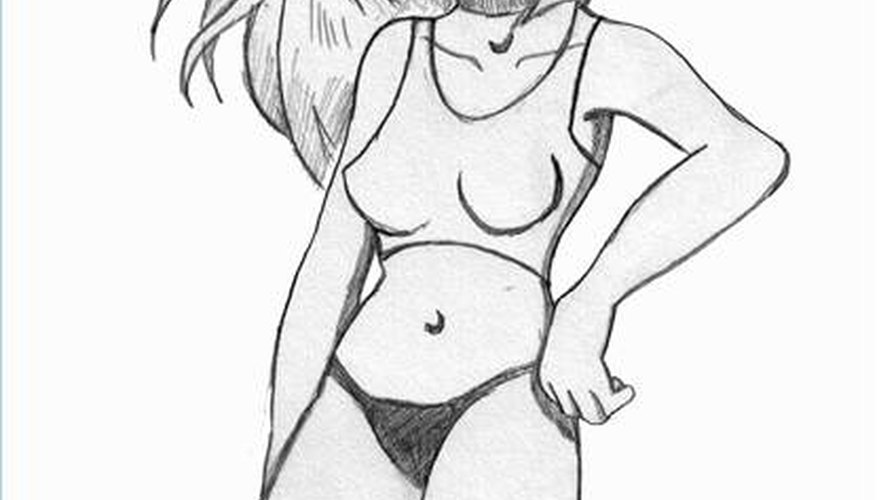 Paint a one-inch border around the bottom of the blue sports bra with black fabric paint. Wrap the blue shower curtain around the person's waist who will be wearing the costume. Pin it in place. Cut the the sheet into a skirt at least 5 inches above the knee. Glue a Velcro fastener to the top end of the skirt and the waist.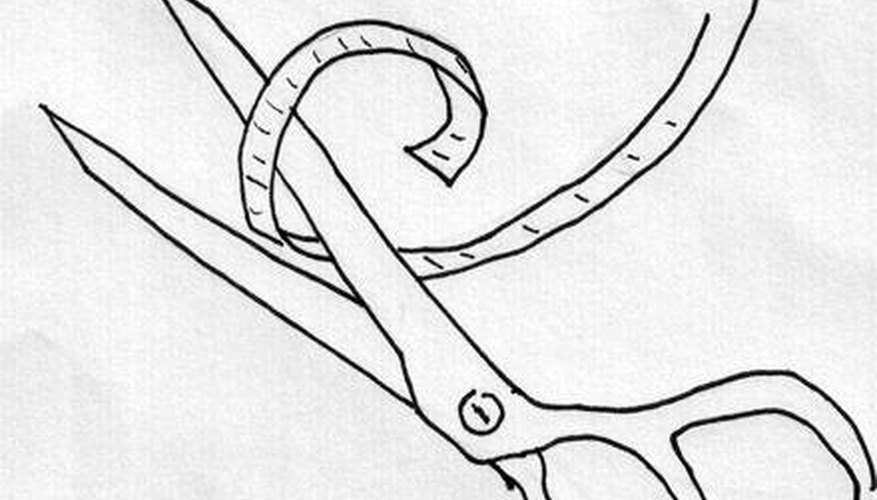 Cut a 3-inch-wide belt from the black cloth. Measure the correct amount for the belt by wrapping it around the waist of the person wearing the costume. Glue the Velcro attachments to each end of the belt. Cut a 2-inch-wide choker for the neck out of the same material. Glue the Velcro attachments to each end of the choker. This should fasten at the back of the neck.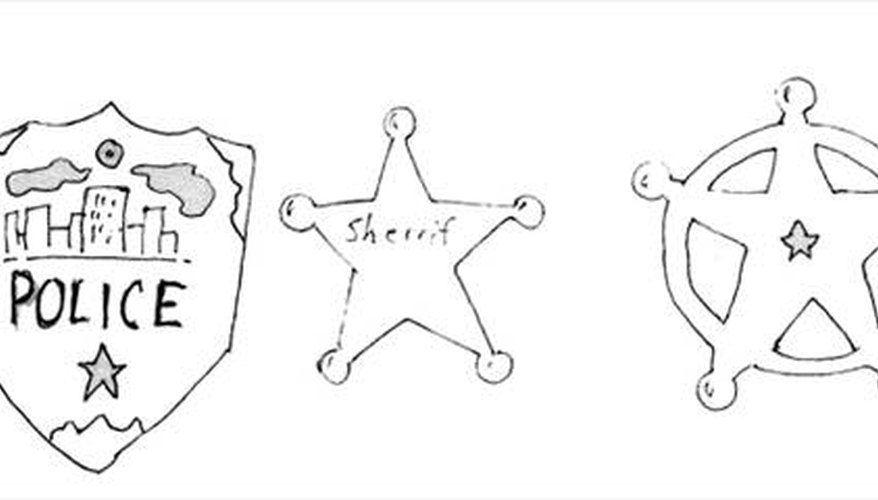 Hot glue the police badge to the middle of the front blue cap. Paint the brim of the hat with black fabric paint if it is not black already already. Hot glue a police badge on the left upper right of the breast.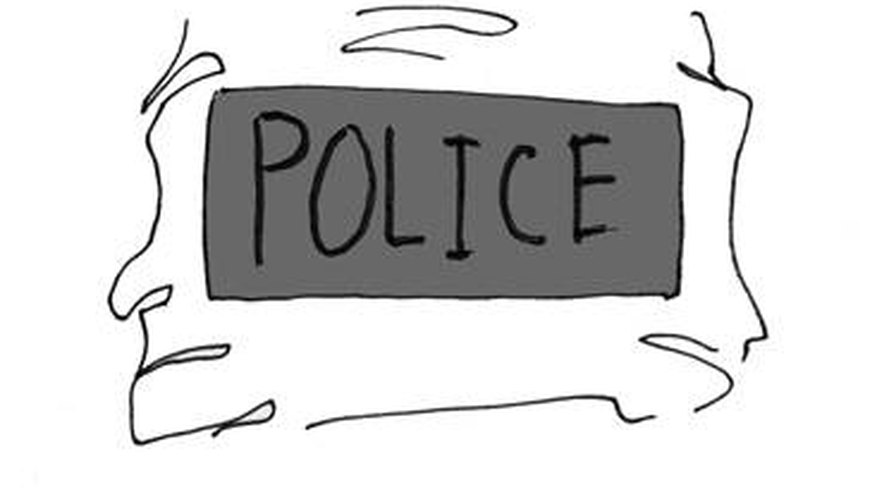 Finish off the costume with a pair of knee high black boots or black high heels. Another added sexy touch can be the addition of fishnet stockings.
Resources
Writer Bio
Andrew DeWitt is a freelance writer/illustrator and stand-up comic with more than eight years of professional experience. He has written for Chicago Public Radio, Vocalo Radio, Second City Chicago, and The Lemming. DeWitt has a liberal arts degree with a double major in theater and creative writing.
Related Articles