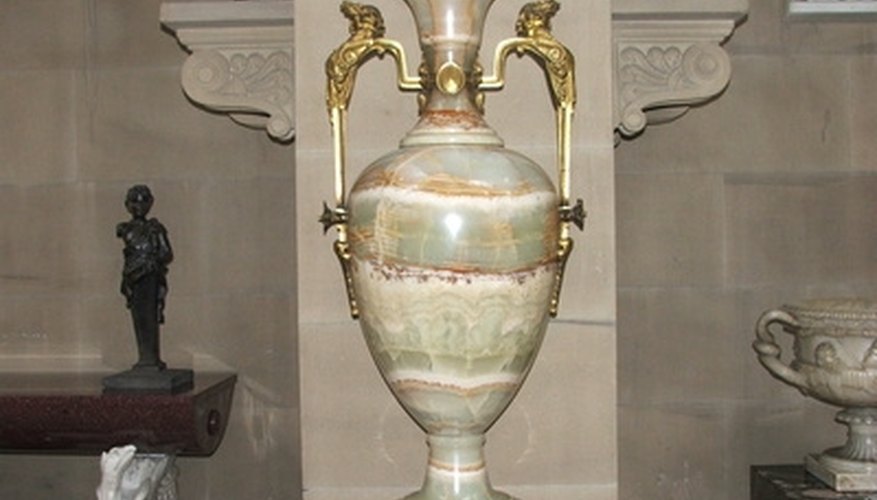 How to Make a Catalogue for Art Gallery Show. Catalogues are a contemporary way to offer patrons a sneak peak of what art pieces will be on display at an art show. They not only increases anticipation for an art gallery show but they will also help to boost sales. With the proper layout strategies, you can generate buzz for your collection and increase media attention for your show.
Decide what layout features you want your catalogue to have. Think about the cover graphic, the size of the pages, the number of pages you want and the type and color of font you want. You will also want to figure out what the layout of each page will be like. Some of the information that you will want in your catalogue includes: artist information, art piece information and price information.
Give a sneak peak of the art pieces that are to be displayed in the gallery during the show to increase interest among the viewers. Keep your information layouts consistent through out the catalogue. For example if you order your information: print artist name, art piece title, description, price, on page 2 you don't want to order the information: print price, description, artist name, art piece title, on page 4.
Include an order form on the last page of the catalogue to both encourage and facilitate sales. Include contact information and any web site address that the painter might have.
Use sincere words when designing a catalogue for an art gallery show. Superfluous wording tends to push the customers and spectators away.
Tip
Try to keep the catalogue under ten pages. Make the front cover interesting to engage the buyer from the very start. Images displayed in the catalogue should be easy to see and comprehend. Pick a respectable and well known art gallery for the show and include either the name of the gallery or a photo of the gallery on the front of the art show catalogue.
Warning
Do not fill the catalogue pages with too many details as this can bore the reader. Avoid using low quality paper in catalogue designing.