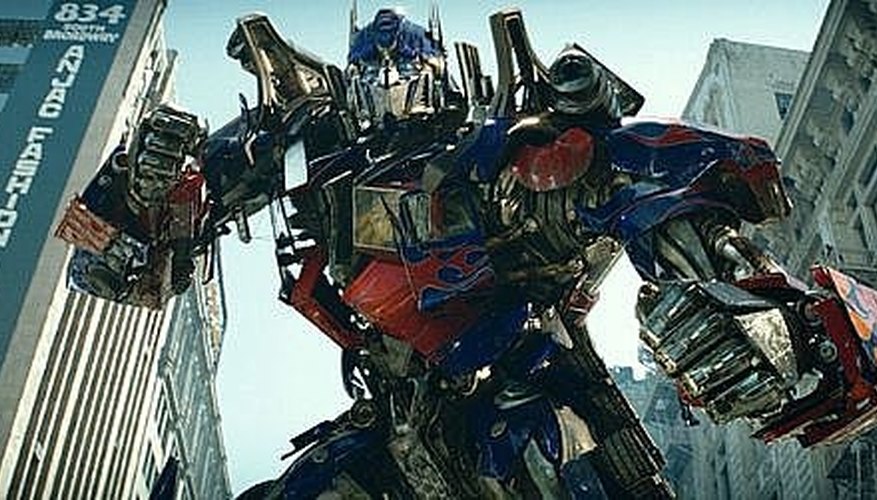 There is much speculation about which new Transformers are included in Transformers 2: Revenge Of The Fallen movie. Now we know and the next question asked is " How can I design and build Transformers 2 robots?"
"What software do I use for building Transformers?"
These autobots look very complicated - but you CAN design one with software programs designed for 3d animation.
Check out these tips for using software in your Transformerss 2 Robot Design. SHHHHHH: remember to check your movie listing for midnight showings! Beat your competition to the punch for grabbing new ideas!
It will take a while to use the software program to build your Transformers 2 Robot. To save time sketch out what you want to see in your robot. See the movie as soon as you can and let it give you ideas for design.
Choose a good software program that matches your skill level. Your software program should be for 3d animation. Blender is software that is free to use and rated highly. There is also 3D studio Max 7.0. If you are a beginner you might try FreeCad 8.0 . If asking what CAD is, then that's the program you want.
Be serious. If you want good design and building of model by software, then use a program such as Strata 3D or Bryce 3D by Corel. If very skilled and determined you can try Houdini. You can also check out reviews of software programs to consider the choices.
Make sure to brew plenty of coffee and stock up the fridge so that you can work non stop for a while. Do Not forget to schedule time to eat, use the restroom and sleep. It seriously took a long time for the movie makers to perfect their robots and it will take you a long time too.
Make sure while designing, that you have plenty of creativity around you.. .Look at comics, have a few Transformer 2 models around. Make sure to use restroom and take out time to eat and sleep. After all it took the movie crews a LONG time to perfect their Transformer 2 models.
If you are seriously wanting to TRANSFORM your design into a toy or model it can be done. It will cost a lot to make a mold, but you can have a plastics mold made and then actually create a model from your initial design.
Look in yellow pages for mold makers. You will look under the heading: Plastic Injection Molders. There is a link (3rd down) in resource box for Quality Molding as an example of a local business to contact.