Things Needed
Tables
Chair
Ironing board
Iron
Sewing machine
Lamps
Shelves
Bins or baskets
Most home sewists dream of a place where they can spread out and work efficiently and comfortably. With thoughtful planning, a sewing room can be a comfortable, productive and creative retreat. Furniture, lighting, storage and accessories should reflect the kind of sewing that will take place, while at the same time leaving room for versatility and evolution.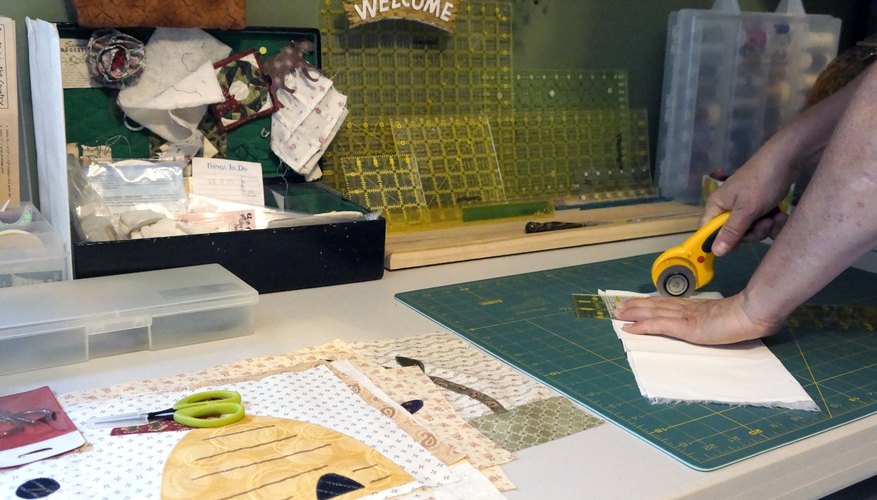 Sewists spend a lot of time cutting fabric and should have a sturdy table dedicated to this purpose. The cutting table should be at a comfortable height when standing to cut. A table with adjustable legs is perfect, but even a standard folding table can be raised with 4 pieces of PVC plumbing pipe. Self-healing cutting mats and rotary blades improve speed and accuracy compared to doing everything with scissors.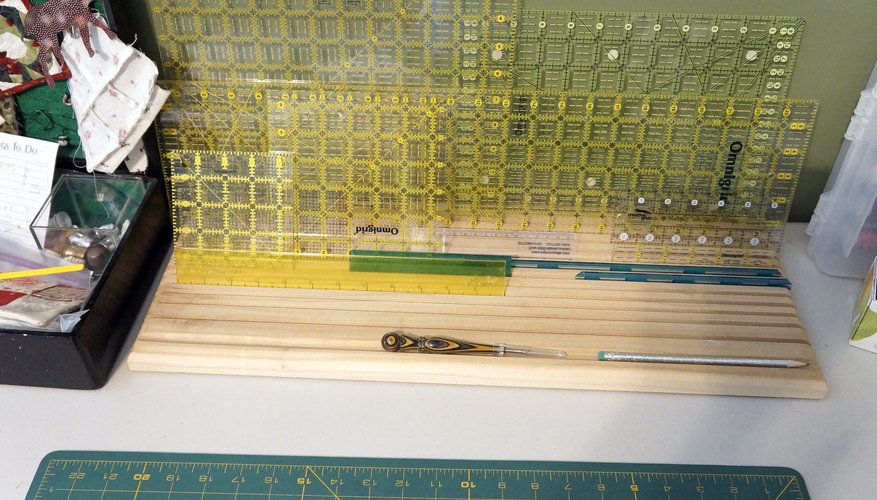 Once you start using rotary cutters, you'll soon have a collection of measuring devices. A simple rack with slots keeps them organized. They're available in sewing stores, but would also be a simple project for a woodworker.
The sewing machine should have its own table, with the machine at a comfortable height when you're seated. You need space to the right of the machine for scissors, pins etc. and space on the left to accommodate the project. An adjustable chair is a nice option to help prevent back strain. Natural lighting from a window enhances visibility, but can overwhelm at times, too. Adjustable blinds give you control of the light.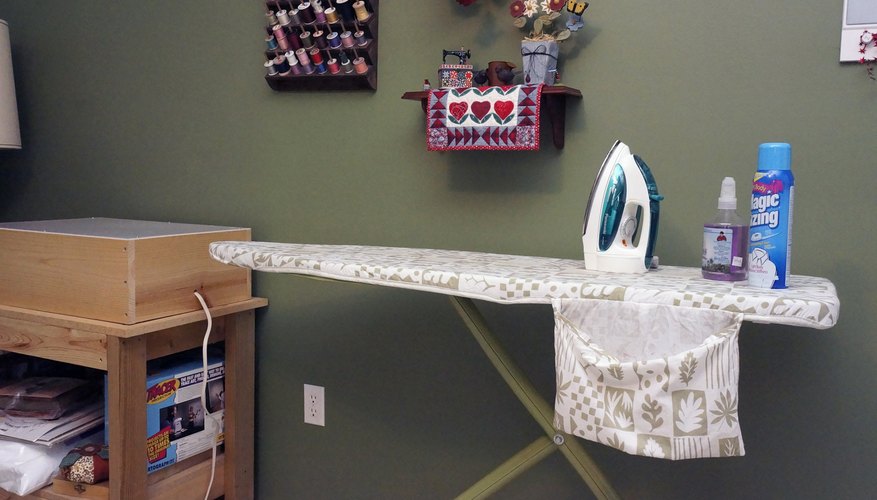 Sewists use an iron constantly during projects. Dedicate space to an ironing board, since this essential tool will be used often. Keep it within a step or two of the sewing machine, if possible.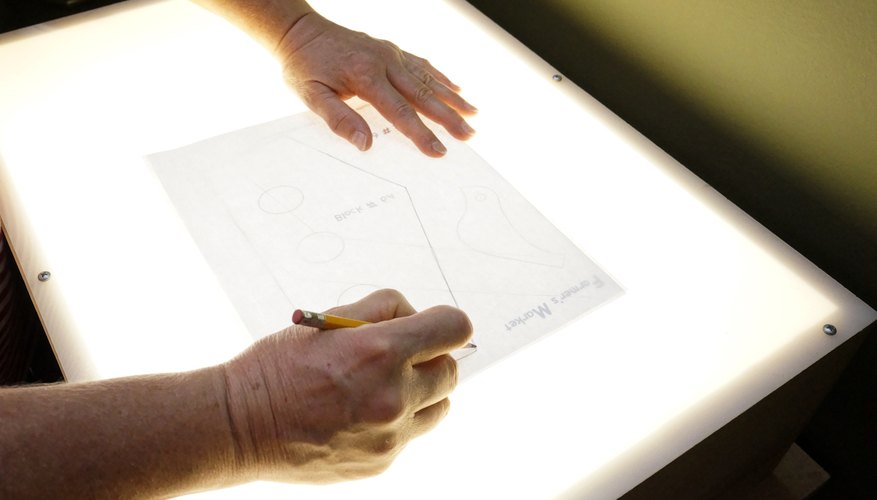 A light box makes transferring patterns a simple task. They're available commercially, but a handy DIYer can knock one together from standard home center materials.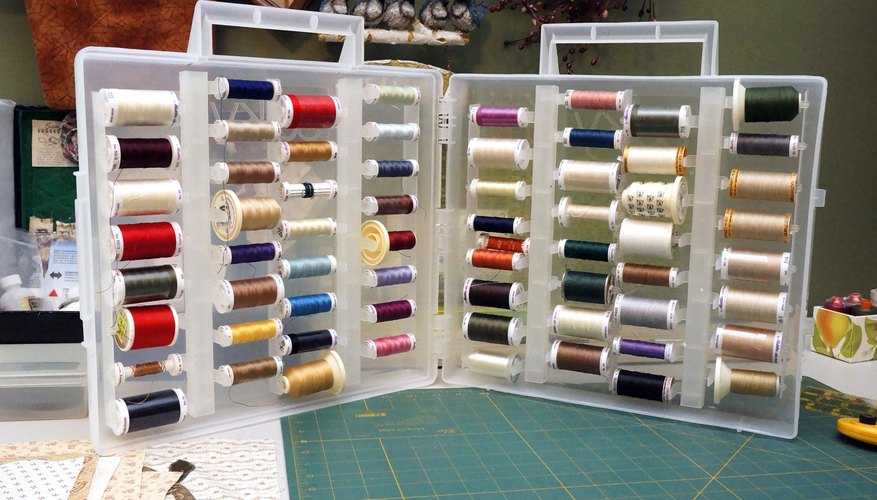 After only a few projects, the number of spools of thread in the sewing room starts mushrooming. A case or rack keeps them organized and accessible.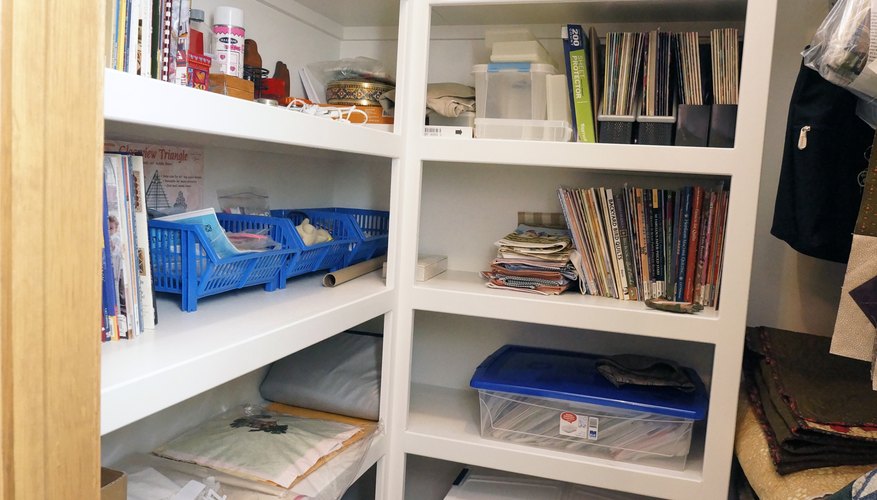 You'll need considerable storage for your gadgets, notions, fabric, patterns and books. Shelves built into a closet keep things organized.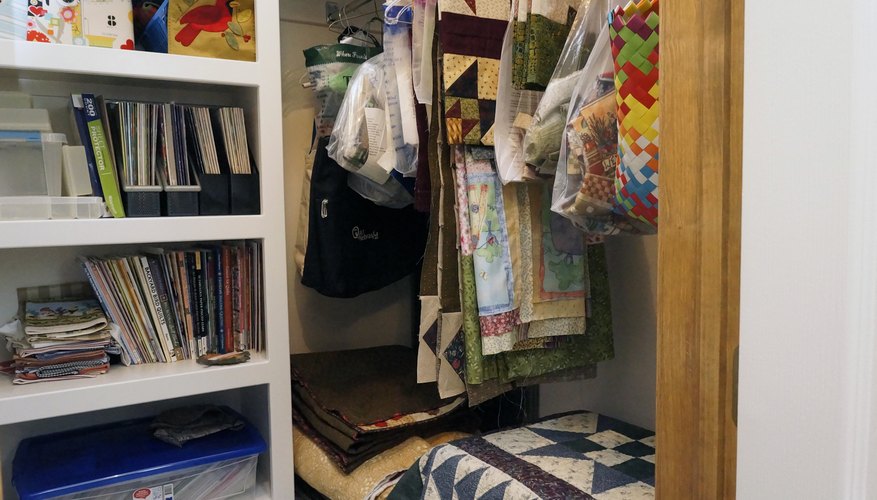 Don't take over the whole closet with shelves. Some hanging space is convenient for projects that are in progress.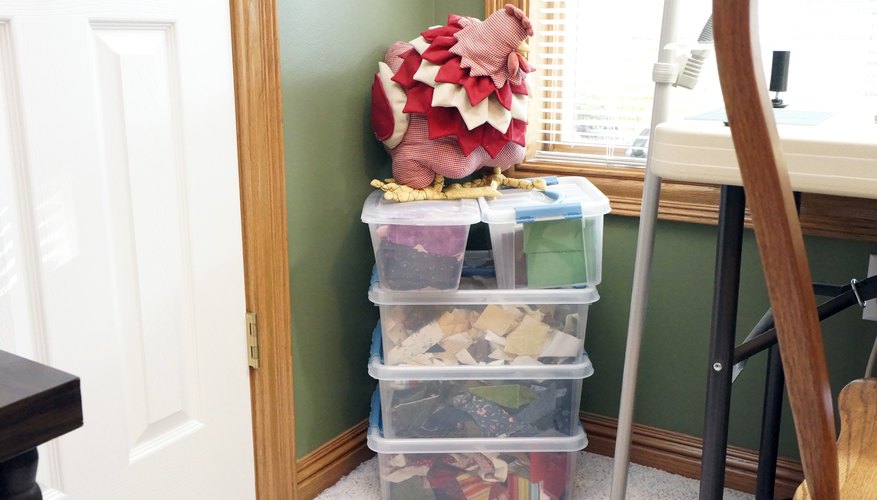 Plastic stacking bins store conveniently in otherwise wasted space, such as under the cutting table.
Bins also can become part of the décor for the room. Every fabric chicken needs a place to roost.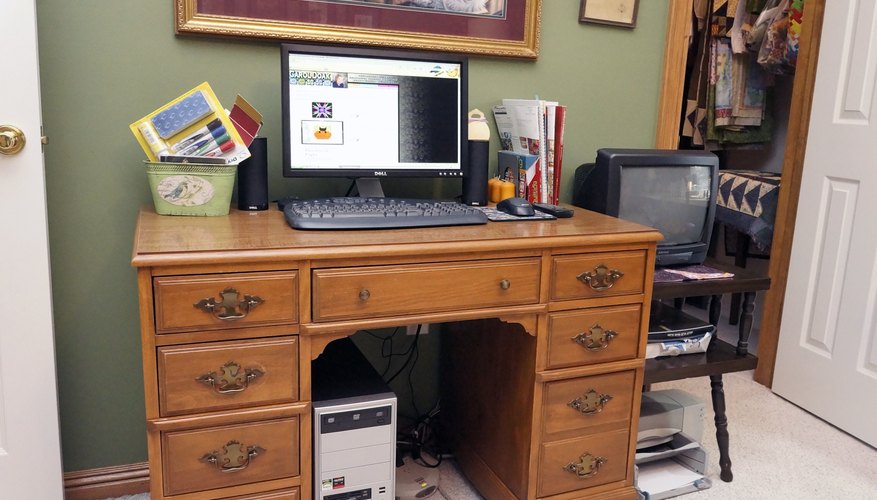 You'll find ideas, inspiration, conversation and shopping on the Internet. Having a computer right in the sewing room saves time. An older computer can retire to the sewing room, where slower processor speeds are more easily tolerated. It's a much better use for an older machine than the recycle bin.
A dedicated reading table gives you a place to research and look for inspiration. It's an ideal place to relax after long project sessions and can showcase your work.