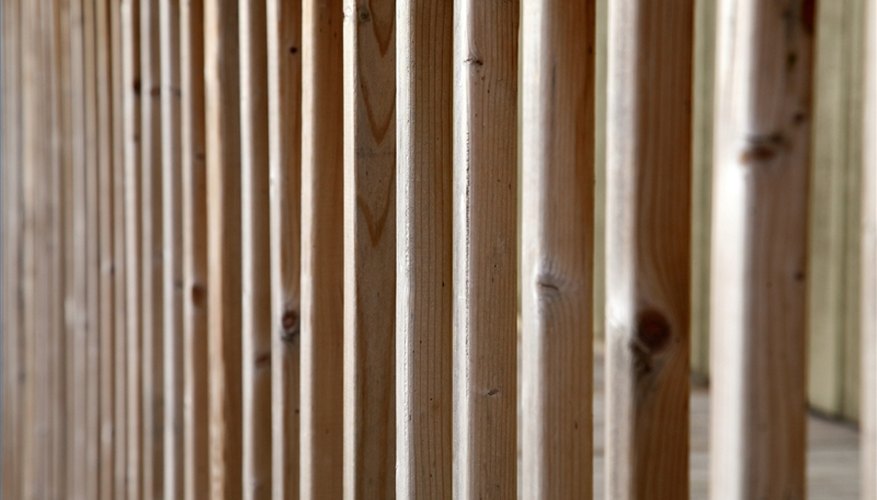 How to Build Flats for a Theatrical Production. Building flats for a theatrical production is an easy way to provide lots of scenery at a reasonable price. Flats are fake walls used to make rooms on stage, provide backdrops or to achieve a multidimensional appearance. Flats can be used over and over and repainted for whatever play or musical you are presenting.
Decide how tall you want your flats to be. Typical sizes are 4x8, 4x11 or 4x16. The 4x8 size is the most versatile and easiest to move around. Make larger flats for larger stages.
Lay out the frame with 1x3 inch pine laid flat to the appropriate dimensions. The toggle or middle support should be laid out halfway up the flat.
Nail corner blocks and keystones to secure the corners and the toggle. Secure these pieces about in inch from the outer edge of the flat.
Stretch unbleached muslin over the flat and secure with nails or staples. Use a roll over hem technique before nailing to avoid fraying fabric. If using a hard flat, nail plywood to the front of the flat cut to the proper dimensions.
Attach hinges if you intend on making flats tri-fold or bi-fold. Attach three hinges per side with removable pin. This will allow your flats to stand freely without additional support. Remove pins for easy stacking.
Use sizing or watered down paint to tighten the muslin down to a paintable surface. Brush over the surface of the muslin and let dry. Apply a second coat if necessary to achieve the desired surface.
Paint flats to production specifications. Use water based paints to make clean up easier. Flats can be painted over and over again.
Tip
Build flats in a large area so you can lay several out on the floor at once. Make sure all joints and muslin are secure before standing flats upright.