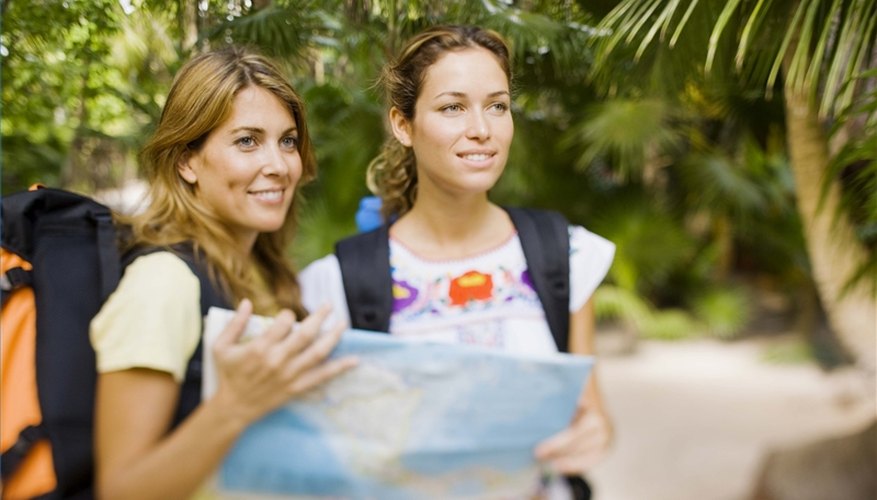 How to Become a Contestant on "The Amazing Race". If you have a friend or family member as intelligent, hard-working, creative, courageous and athletic as you are, team up and enter the competition to become contestants on the CBS reality show, "The Amazing Race."
Apply Online
Go to the "Amazing Race" page of the CBS network website and read the latest information about "The Amazing Race," including how cast members are selected and how to apply.
Download and print "The Amazing Race" application form and fill it out. Each team member must fill out their own application. Hang onto it until you have completed the rest of the steps required by the show. Among the questions are: "What is your biggest pet peeve about your partner?" and "What time(s) together with your teammate are/have been the most memorable?" The producers usually want harmony and discord on a reality show like this one.
Make a 3-minute video with your teammate that explains to the producers why you would be perfect to compete on "The Amazing Race." Make sure it's a VHS tape and that the video is no longer than 3 minutes, or you will be disqualified.
Mail your applications, videotape, photocopies of your passports, two individual passport-sized photos of each team member, and a recent photo of the two of you taken together, to: The Amazing Race, 1247 Lincoln Blvd. #60, Los Angeles, CA, 90401-1711. Check the website for the season number and the number they have assigned to the closest major city near you. Put both of those on your envelope.
Apply at an Open Casting Call
Check the CBS website often for news about open casting calls for "The Amazing Race." Casting calls are held in 14 cities scattered throughout the U.S., so chances are good that one will be held relatively close to where you live.
Get to the casting call location early and be prepared to wait in line for long periods of time.
Fill out applications at the site, and staff from the show will videotape you and your teammate. All of the material will be submitted for you to CBS by the staff working at the casting call. It's one of the benefits of waiting in line.
Bring your passports and two passport-sized photos of each individual in your team.
Tip
You must be at least 21 years old and a U.S. citizen to compete on "The Amazing Race." If you are selected to compete, you and your teammate must be willing to travel to numerous locations around the world over a period of about 30 to 40 days.