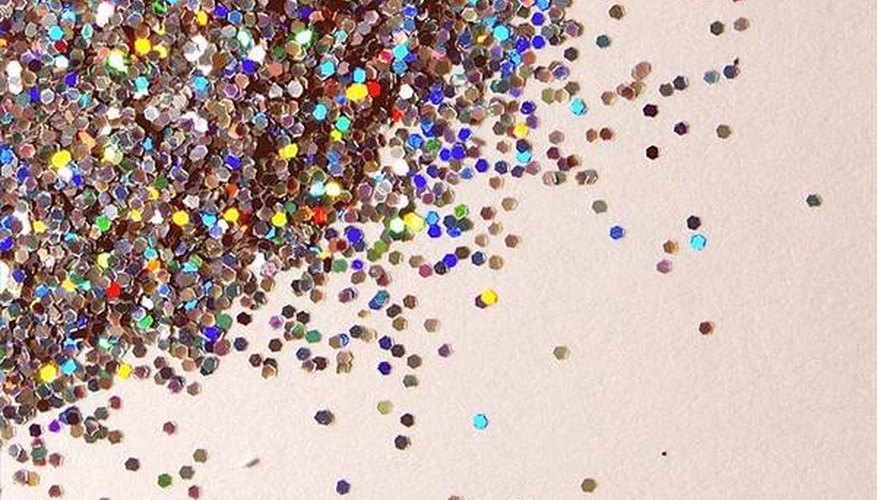 Spending time with children is probably the most important thing a parent can do. By crafting together a family can make not only cool projects, but quality memories. Body glitter is an excellent craft to make with children. It is easy to make and fun.
Materials
In order to make a jar of homemade body glitter, one needs to have several items on hand including; aloe vera gel, glitter in any color, shape or size, a small jar, mixing spoon and optional essential oil or favorite fragrance.
Instructions
To make the body glitter directly in the container, fill it about ¾ full with the aloe vera gel. Make sure to leave enough room for the other ingredients and for mixing. Next, add the glitter slowly, and stir constantly to avoid clumping. If adding fragrance, add it after the glitter-aloe mixture has been mixed thoroughly. The body glitter can also be made in large quantities by emptying aloe vera gel into a large mixing bowl. Carefully add the glitter, and then the optional fragrance. Use a silicone spatula to fill individual jars. This would be a great way to help children create presents for friends and families. It is important to note that fine glitter will make the body glitter have a thinner sheen. But patterned glitter and larger glitter flakes can be used for differing looks. Remember to ask the child which look they want before purchasing supplies.
Variation
A simple variation to the body glitter recipe is to substitute the aloe vera gel with a favorite lotion. Simply empty the lotion into a small squatty jar, leaving room for the other ingredients, and then mix the glitter into it. As the lotion dries, the glitter will remain. This is a great way to enhance a child's favorite lotion.
Optional Container
Making a container for the body glitter may be as much fun as making the body glitter itself. After making the body glitter, use any remaining glitter to decorate the outside of the jar or lid. Stickers, and markers may also be used to adorn the jar.
Warnings
Some essential oils can be poisonous, so keep them out of reach of children, and only allow their use under adult supervision. If using essential oil or perfume, it is important to perform a skin test to make sure there is no skin irritation from the body glitter.
Never use body glitter near the eyes. Glitter is made from either fine glass, plastics, or metal and could damage them.