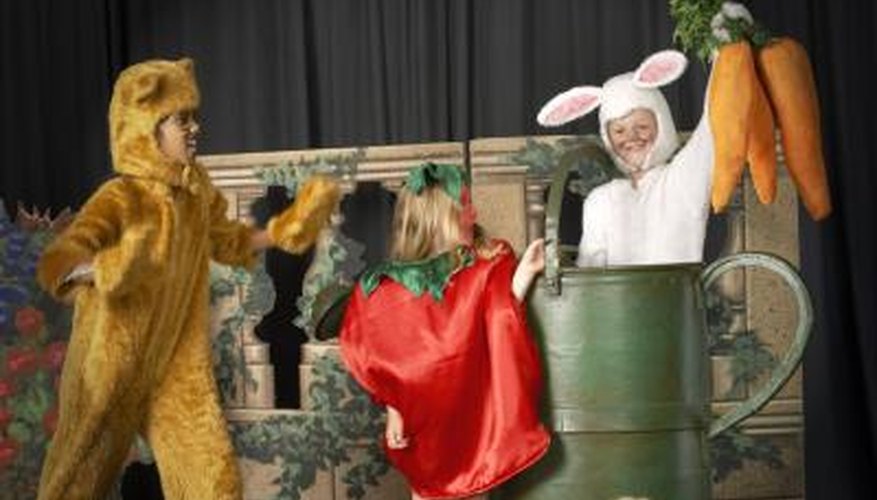 A skit is fun for adults and children alike. Skits can be used for fun, for social gatherings, for events such as fundraising and even for education. Best of all, anyone with a good imagination can develop a skit.
Decide what genre and length your skit will be. Determine what you're attempting to do with your skit. Are you merely wanting to entertain your audience, or do you want to convey a message? Will your skit be humorous or serious? What tone do you want to set?
After you've decided what genre and length your skit will be, sit down and write your story.
Break the story down into play form, making sure each of your actors has a part.
On the first page of your skit, you will write the name of your story and briefly outline the story's setting. Your story might be titled, "The Education of Miss Emma" and be set in a schoolroom. Your characters would then be Miss Emma and her students Johnny, Elizabeth, Marcus, Jane and Judy.
After completing the script for the skit, read through it to make sure it doesn't exceed the required length. If it does, cut the dialogue to shorten the skit. If the skit isn't long enough, add more action and dialogue to lengthen the play.
Tip
Have fun with your skit. Encourage your actors to be relaxed and to enjoy their parts.