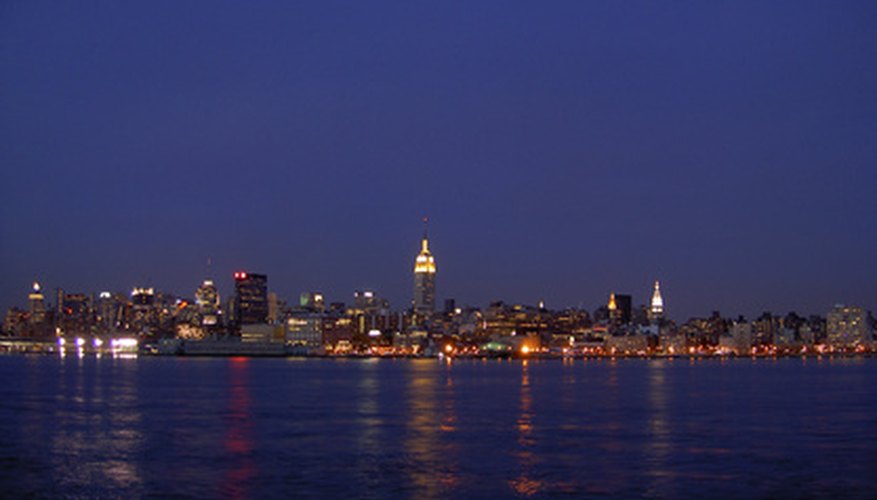 Night clubs in New York City have different age requirements, sometimes on different nights at the same club. You can find all age clubs, generally clubs with full restaurants attached, or clubs that require patrons to be 16 and up, 18 and up, or 21 and up. You usually have to show a government issued photo identification card, like a driver's license, a challenge of NYC kids who can't get a full license until they turn 17.
B.B. King Blues Club & Grill
B.B. King Blues Club & Grill in Times Square is a restaurant and blues club, and allows all ages into its shows. Nightly shows are generally at 8 p.m. and 10:30 p.m.; covers charges vary, with a $10 food and drink minimum, as of 2010. Seating is first come first served. Call to reserve or reserve online.
B. B. King Blues Club & Grill 237 W. 42nd St. 212-997-4144
New York, NY 10036 bbkingblues.com
Bowery Ballroom
The Bowery Ballroom has different age limits for different shows, but you have to be between the ages of 16 and 21 and everyone has to show a government issued ID. Ticket prices and show starting times vary. No food is served.
Bowery Ballroom 6 Delancey St. New York, NY 10002 212-533-2111 boweryballroom.com
Downtime
The three-level club, Downtime, requires patrons to be 18 and up, and that they show two forms of ID. You can dance to live music on the main floor, to a DJ on another floor, or hang out in the game room. Music ranges from jazz and blues to rock or pop, and the cover charge varies.
Downtime 251 W. 30th St. 212-695-2747 New York, NY 10016 nycgoth.com