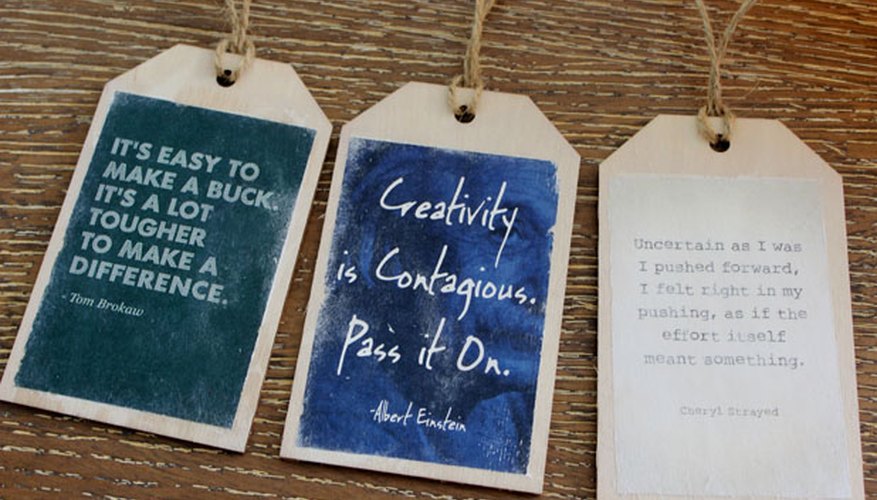 Decorated wood luggage tags are not just good for identifying your baggage. They also make great bookmarks, gift tags and ornaments. And with a simple image transfer technique, they can be adorned with practically any image you desire, from photographs to drawings to eHow's quote printables.
You can purchase wood luggage tags at crafts stores or online wood crafts suppliers. If you cannot find the tag shapes, you can instead use plain rectangular wood pieces and drill a hole at the top. Determine the dimensions of the luggage tags, measuring only the main rectangular section and not the tapered portion at the top with the hole.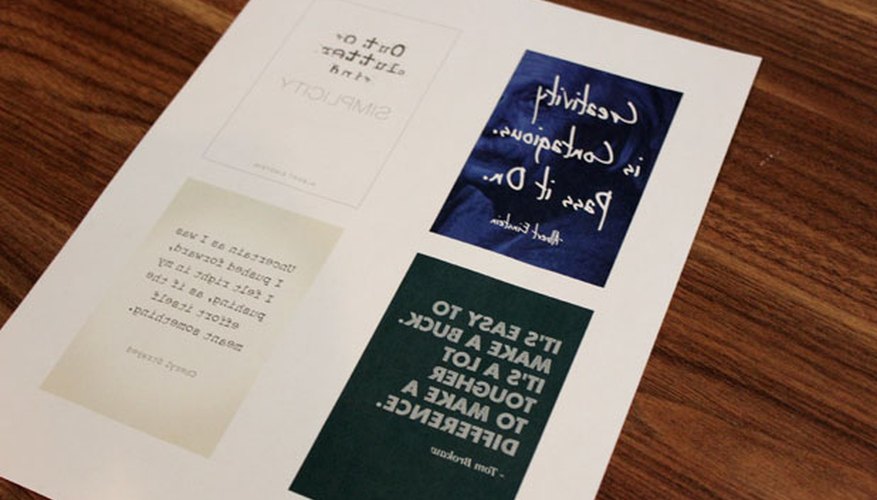 Download the quote printables from eHow. Using an image software program, size the images so they are smaller than the dimensions of the luggage tags. Also, flip the image in reverse. Print the images with a laser printer at the copy store. Do not use your inkjet printer at home, as the ink is not colorfast.
Trim the images, and apply a thin layer of image transfer medium to the ink side of the paper. You can find several brands of image transfer medium at arts supply or crafts stores. Make sure the image transfer medium completely covers the paper.
Place the paper face down on the wood luggage tag so the image side is touching the wood. The image was printed in reverse earlier, and now that it is flipped over, it will be in the correct orientation. Smooth out the paper with your fingers, working from the center out to push out excess image transfer medium. Let it dry overnight.
When the paper on the wood tag is completely dry after several hours, place a wet sponge on top of the paper and let it sit there for a minute. The moisture from the sponge will saturate the fibers of the paper.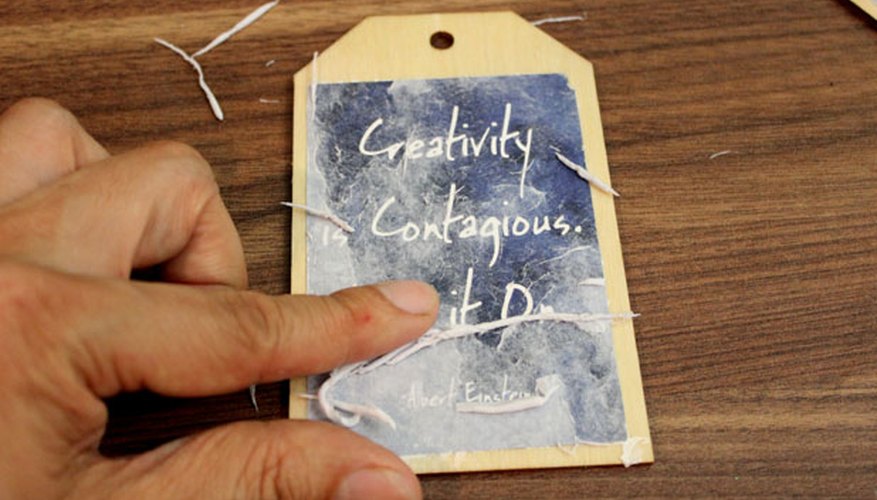 Rub the wet paper with your fingers, and the paper fibers will peel off to reveal the image underneath. Work slowly and rub gently so that that the paper comes off gradually.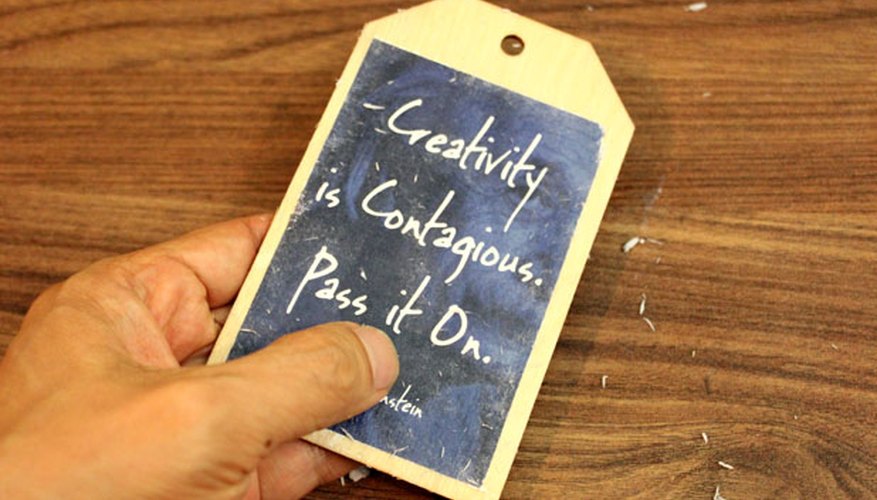 After you've rubbed off a layer of paper, let it dry. After it dries, you will see that there is probably still a thin layer of paper fibers remaining. Wet your fingers and gently rub off more of the paper. You may need to do this several times. Do not worry if the image starts looking weathered on the edges. The distressed look adds to its charm.
Run a string or ribbon through the hole of the luggage tag and tie a knot. Now these inspirational quotes can get you through airport security.
Tip
Cover your workspace with butcher paper or newspaper, as the image transfer medium can be messy.
Keep your fingers wet when rubbing paper off of the wood.