shell image by Mirek Hejnicki from <a href='http://www.fotolia.com'>Fotolia.com</a>
After a seaside vacation, visitors often return home with a collection of seashells. Gathered along the ocean or purchased in local gift stores, shells make the ideal souvenir. They also work well in a variety of art projects. An art project is a good way to make use of a shell surplus, especially if the gatherer was a bit overzealous in his collection and returned home with a bucketful of shells.
Mosaic Art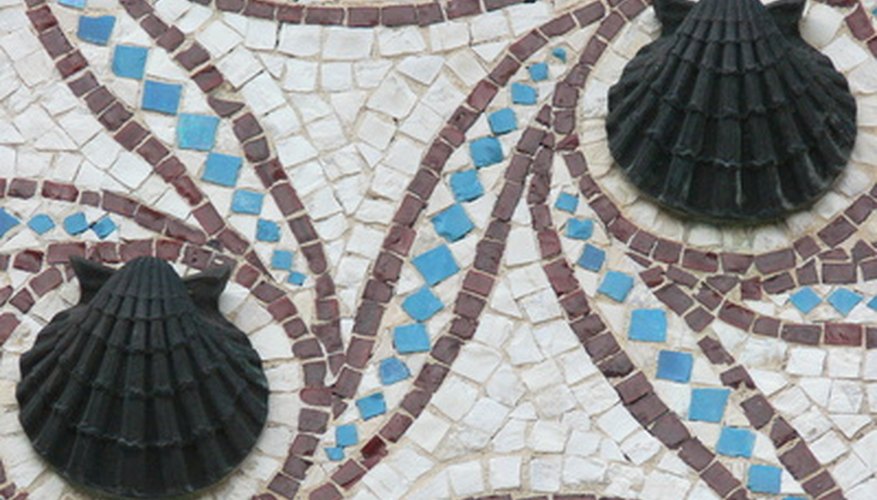 shell mosaic image by Chris Bibbo from <a href='http://www.fotolia.com'>Fotolia.com</a>
Artists typically use tile when creating mosaic art. Instead of tile, shells artfully placed and affixed to a flat surface create an alternative version of mosaic art. To recreate the feel of the ocean, one option is to mix sand in with the grout or adhesive so any exposed adhesive around the shells appear to be sand. For the artist who would rather not undertake an ambitious mosaic project, use shells in a similar manner on homemade greeting cards.
Sculpture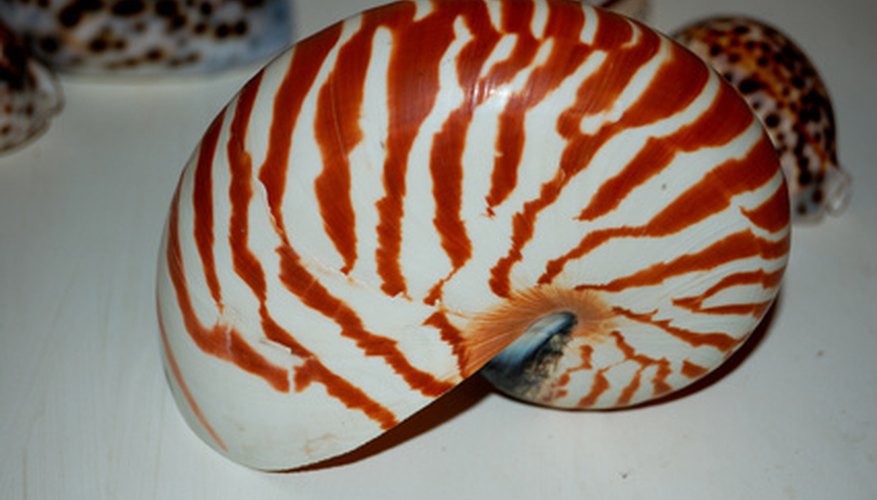 shell image by lena Letuchaia from <a href='http://www.fotolia.com'>Fotolia.com</a>
For the artist who enjoys sculpture, shells provide interesting shapes adaptable to sculpture projects. If the artist is a small child, creating fanciful animals from a number of shells enables the youngster to stretch her imagination. Another option is to create a shell wind chime, an object both visually and audibly appealing, by suspending individual shells from an object (such as a piece of driftwood) using fishing line.
Shell Candles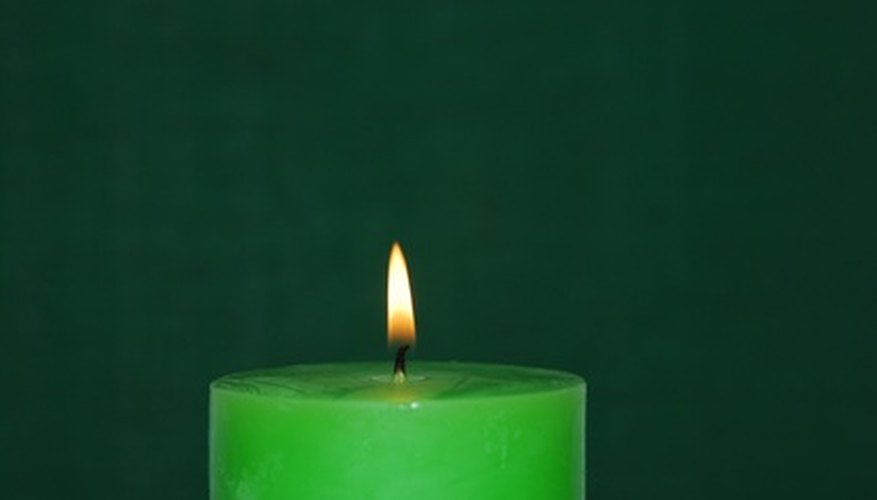 candle image by Amjad Shihab from <a href='http://www.fotolia.com'>Fotolia.com</a>
Shells allow an artist to create a custom candle that brings the feel of the ocean into the room. After the artist creates a mold using sand, shells are embedded into the mold (pretty side buried into the sand) before the hot wax is poured into the mold. When dried, the candle is removed from the mold and the excess sand dusted off; the shell embellishment stands out.
Plaster of Paris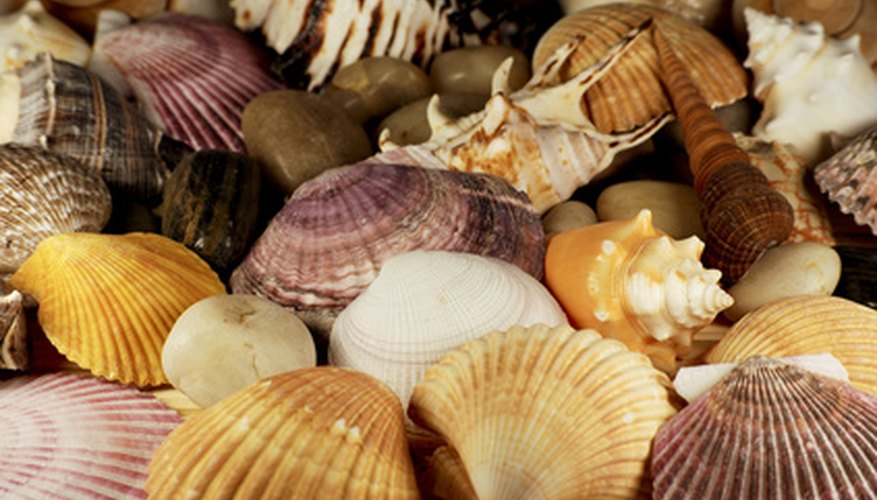 shells n rocks image by PD-Images.com from <a href='http://www.fotolia.com'>Fotolia.com</a>
Using shells in a plaster of Paris project is a way to display shells while providing a covering to the plaster of Paris. Plaster of Paris typically comes in a powder form, and, after adding water, it creates a thick mixture that dries quickly into a solid object. One idea is to make a shell paperweight by lining a container with the shells and pouring in the plaster of Paris mix. After the mixture dries and is removed from the container, the shells are embedded into the object. It is important to remember to position the shells so their most decorative side faces away from the mixture.
References
Writer Bio
Ann Johnson has been a freelance writer since 1995. She previously served as the editor of a community magazine in Southern California and was also an active real-estate agent, specializing in commercial and residential properties. She has a Bachelor of Arts in communications from California State University, Fullerton.
Related Articles