Cork roll
Hobby knife
Ruler
Clear plastic sheets
Glue
Heavy card stock
Stapler
1-inch circle hole punch
Photo frame placemats made of cork will put a smile on the face of your dinner guests. The placemats feature slots on the left and right sides where photos can slide in. A matching napkin ring serves as a personalized place card holder.
Jonathan Fong
Create the placemat shape. Cut a piece of cork to your desired placemat size. Most placemats are around 12 inches x 18 inches. You can purchase rolls of cork at office supply stores. The cork is thin and easy to cut with a hobby knife.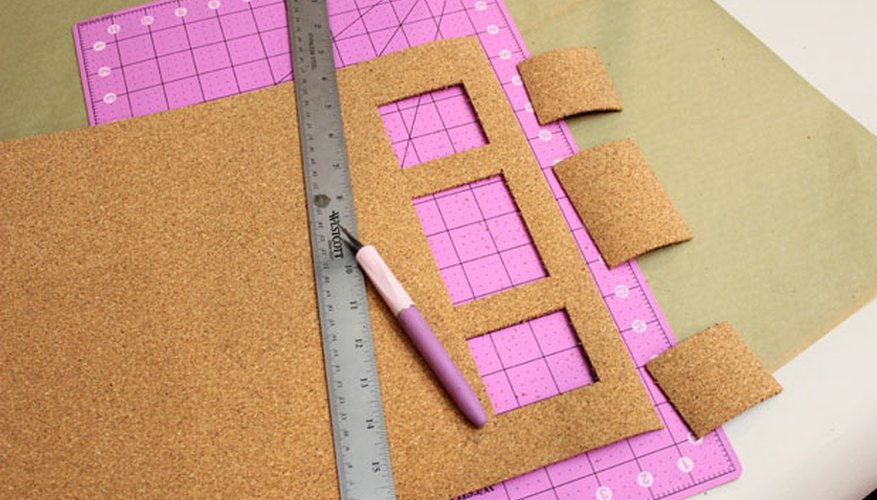 Jonathan Fong
Cut openings along the edges. Use a ruler and hobby knife and cut openings along the edges for the photos. You can make as many as you want, but keep in mind that the photos will be most visible along the edges. You can make them the same size or vary them.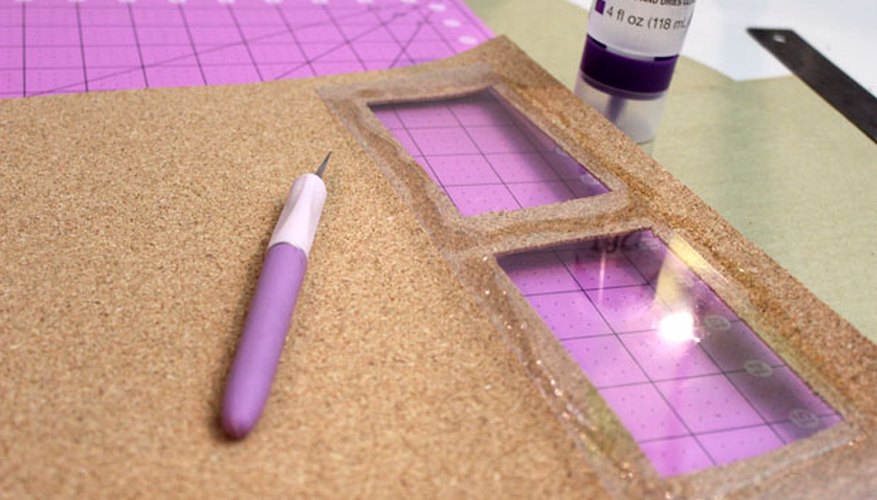 Jonathan Fong
Glue plastic sheets to cover the openings. On the back side, glue a piece of clear plastic that covers the photo openings. For this project, see what plastic you have around the house that you can upcycle, or you can purchase at an office supply store.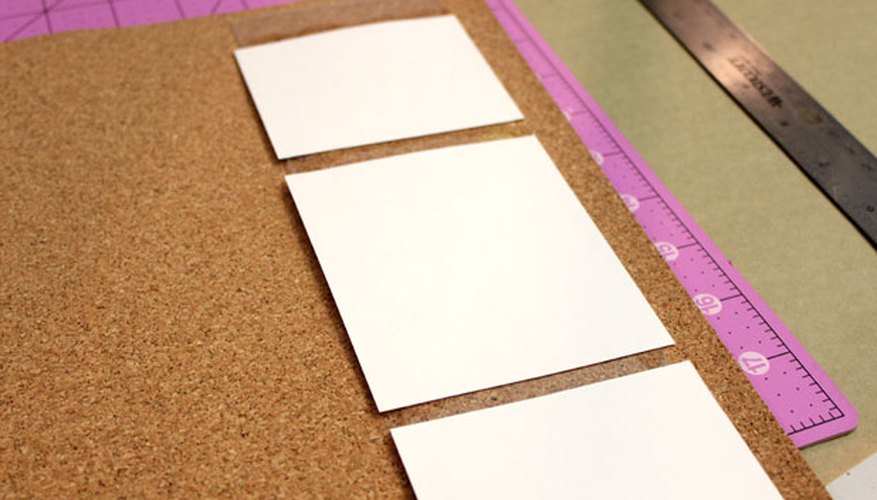 Jonathan Fong
Glue cardstock on top of the plastic. To create pockets that the photos will sit in, glue pieces of heavy cardstock on the back, on top of the clear plastic. The glue should only be applied on the sides and bottom of each piece of cardstock. Do not glue the top edge, as that will be where the photo is inserted.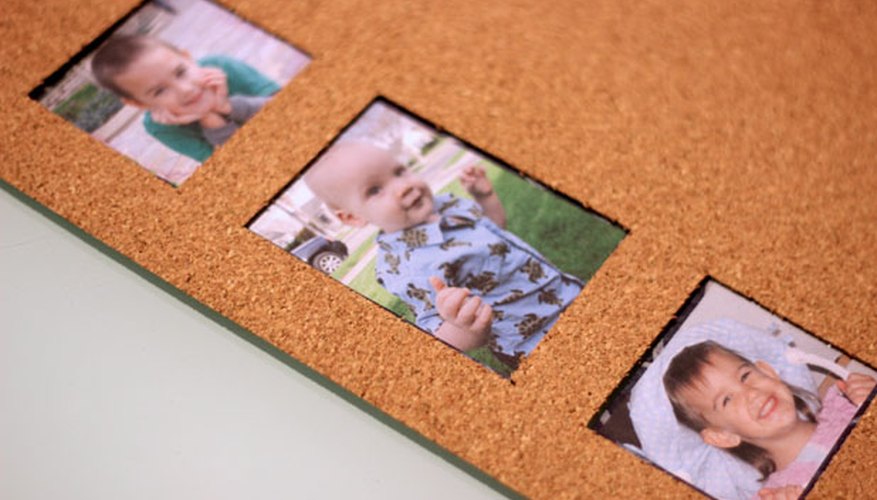 Jonathan Fong
Insert your photos. Cut your photos to fit within the frame openings. Slide them in between the cardstock and clear plastic. When you turn the placemat around, your photos will be displayed. The clear plastic protects the photos in case of accidental spills.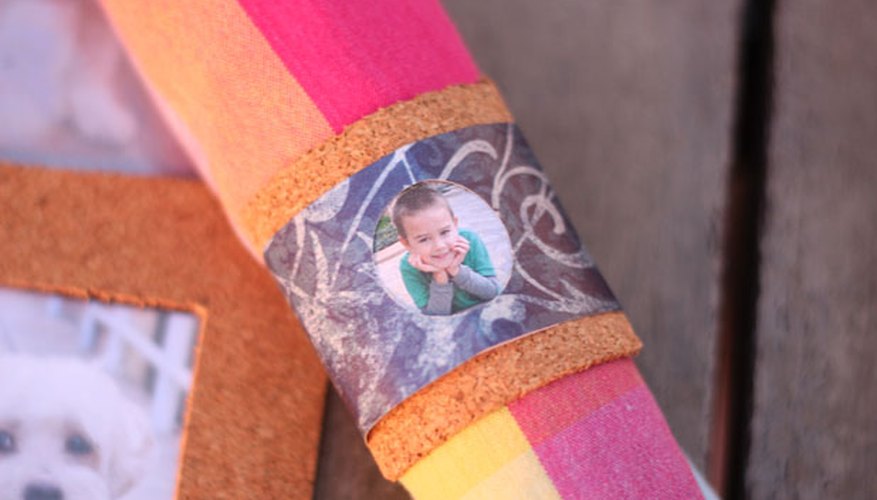 Jonathan Fong
Make the matching napkin ring. Personalizing the napkin rings with photographs is a fun, creative substitute for place cards. Cut a 2 inch x 6-inch piece of decorative cardstock, form a loop, and staple the ends together. Create a picture frame opening in the middle with a 1-inch circular hole punch. Glue a larger piece of cork behind the opening to hold the photo.
Because the cork is rolled up, it will not lay flat when you first open the package. After you cut the cork, place it under a heavy object to flatten it.

You can reinforce the plastic and cardstock on back with some duct tape. Just remember not to tape shut the top of the cardstock pieces – you will need them open to slide in your photos.
Use caution when using a hobby knife. Cutting unfamiliar materials like cork and plastic can be tricky, so go slowly and watch your fingers.