Jupiterimages/Photos.com/Getty Images
Nylon and polyester webbing are available for a variety of applications; the addition of clips, buckles or other hardware add versatility for many different jobs. Which type is right depends on how it will be used.
Nylon Webbing
Nylon webbing typically comes in flat styles in many different widths, strengths and colors. It is flexible, if that's a requirement, but be careful if that is not something your job can withstand. Animal leads and lifting slings are two of its more common applications. Nylon webbing absorbs water quickly and mildews if not dried properly. It is strong and durable, with a breaking strength from 1,400 lbs. to 5,500 lbs., depending on the thickness.
Polyester Webbing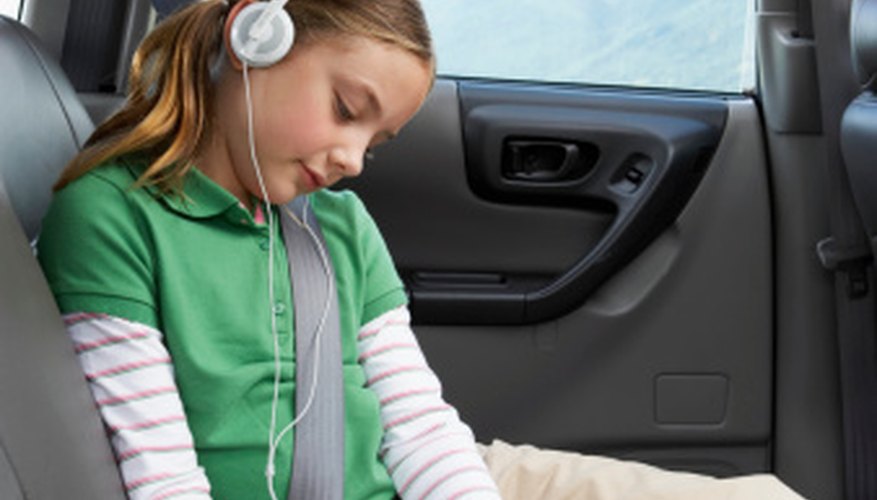 Noel Hendrickson/Digital Vision/Getty Images
Polyester webbing is often used for climbing straps, bag handles and seat belts. It's a strong, woven fabric with a high abrasion resistance. It doesn't stretch like nylon webbing, is ultraviolet (UV) light-resistant and will not rot or mildew. It's available in many different widths and colors. The break strength for polyester webbing ranges from 1,500 lbs. to 10,000 lbs..
Applications and Finishes
There are many applications that require nylon or polyester webbing: fire fighting, boat detail, heavy lifting, moving, and even handbags and backpacks. Most companies offer different finishes on their webbing to make it flame-retardant, water repellent or impenetrable to soil, so you can get the right style for your task. Nylon and polyester webbing are also available in tubular styles with breaking strengths from 2,000 lbs. to 5,000 lbs..
References
Writer Bio
Jill Davis started writing professionally in 2006. She has had articles published in "Yogi Times" and "Orange Pealings" magazines. Davis received a Bachelor of Arts in journalism from California State University, Long Beach.
Related Articles