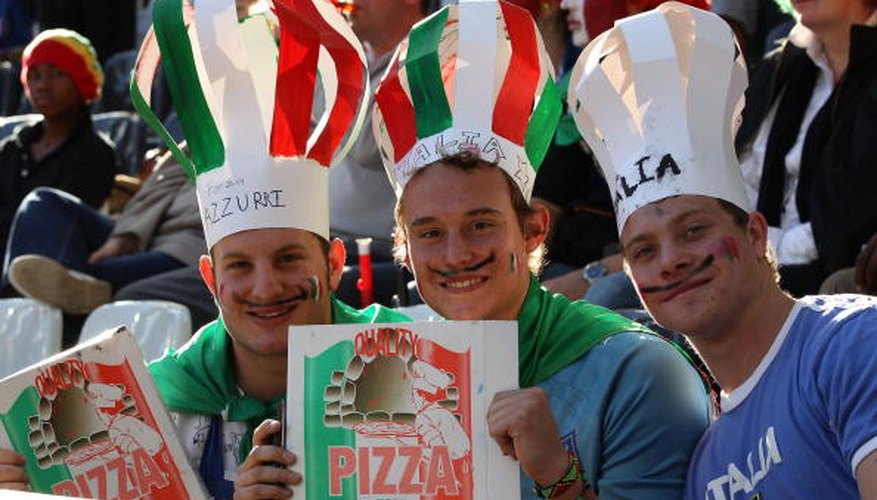 Italy is known for its amazing pasta dishes and delectable style of artwork and architecture. Children can learn so many different things about Italy by doing Italian-inspired crafts. The main colors for Italy are red, white and green. When doing crafts with children, inspire their creativity with a little Italian history.
Pasta Flag
Making the Italian flag out of pasta is a simple craft to make for nearly any age. You will need red, green, and white paint, six pieces of rigatoni, glue and some sort of tooth pick or small wooden stick. Paint the rigatoni in a pattern of two red, two green and two white pieces. Once those are dry, glue them together in this order; green, white and red. Then, glue the stick to the green side. You now have the Italian flag.
Gelato Cone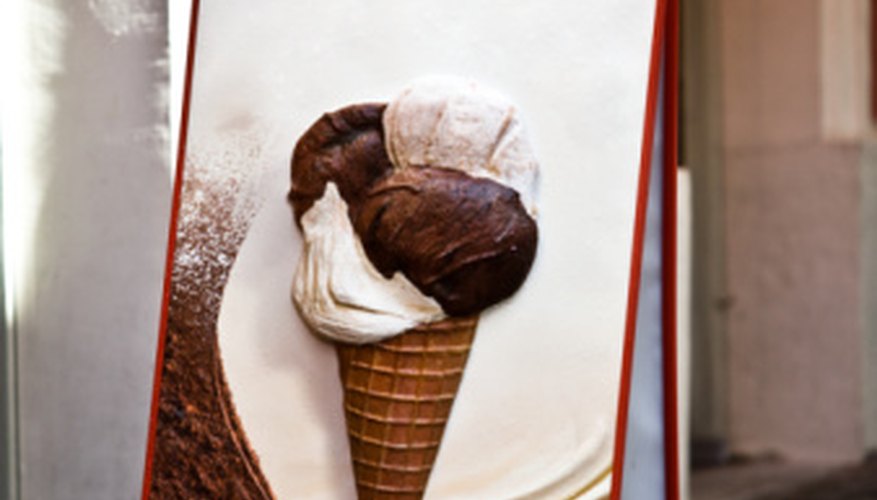 Gelato is Italy's version of ice cream; it's made out of milk, cream, sugar, fruit and nut purees. The most popular gelato flavors are pistachio, strawberry and vanilla. To make your own craft version of gelato cone, cut gelato or ice cream scoop shapes out of white, pink and green card stock, or use any colors you'd like. Cut the cone from a piece of cardboard and use a brown marker to draw the waffle lines on the cone. Glue the scoops together, making sure they overlap one another and have the bottom scoop overlap the cone. Now you have your very own Italian gelato.