The Beatles wrote seven of the top 50 songs on Rolling Stone's 500 Greatest Songs of All Time List. John Lennon and Paul McCartney top many greatest songwriters of the 20th century lists. The Beatles are known for countless hit singles and albums, which span a variety of styles and genres. There is no one way to write a song like the Beatles. To do so, you need to think and act like a Beatle. Collaborate, borrow and experiment. Open your mind to the world around you, learn the forms of popular song and break free from them.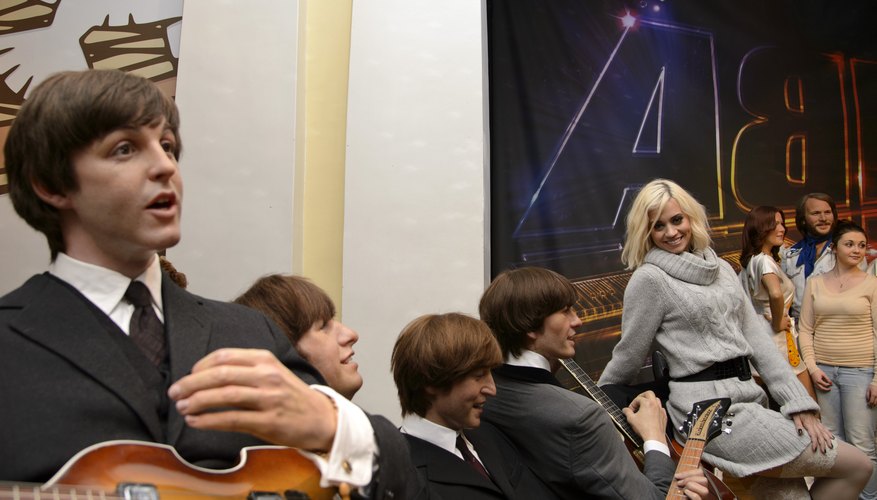 Find a songwriting partner. Almost all of the Beatles' songs are credited to Lennon/McCartney, and a good deal of their early work was co-written. Either Paul or John would come up with most of the song, say the verse and chorus, and the other would write the bridge or help with a lyric. Find someone with a similar musical vision, especially someone who appreciates the Beatles. Show each other your songs, offer criticism and fill in each other's missing parts.
Listen to a lot of Motown, Bob Dylan and other 1960s music. The Beatles were greatly influenced by others before them, as well as their contemporaries. The Beatles admired and openly admitted to stealing others' music to make their own. In a 1990 Guitar Player Magazine interview, Paul McCartney stated "What do they say? 'A good artist borrows, a great artist steals'...That makes us great artists then because we stole a lot of stuff." Borrow melodies and lyrics from other songs and change them enough as to make them your own as John Lennon did in "Run For Your Life," taking the line ""I'd rather see you dead, little girl, than to be with another man" from Elvis Presley's "Baby Let's Play House." Be careful as to not make your lifts too obvious. Lennon was sued by the publisher of Chuck Berry's "You Can't Catch Me," who claimed "Come Together" ripped it off.
Experiment. The Beatles were great innovators in terms of songwriting and adapting different instruments and studio effects into their music. According to Dominic Pedler, author of the "Songwriting Secrets of the Beatles," "The Beatles raised songwriting to new levels by ambitiously manipulating harmony, melody and rhythm with a degree of imagination and variety unmatched in the 20th century." Be as equally ambitious in your songwriting. Like the Beatles, steep yourself in the pop songwriting tradition, but feel free to go off in strange, new directions. Introduce uncommon instruments into your music, as George Harrison did with the sitar in the 1965 song "Norwegian Wood (This Bird Has Flown). Experiment with recording techniques, as the Beatles did in "Rain," the first use of backward tape in a pop song.