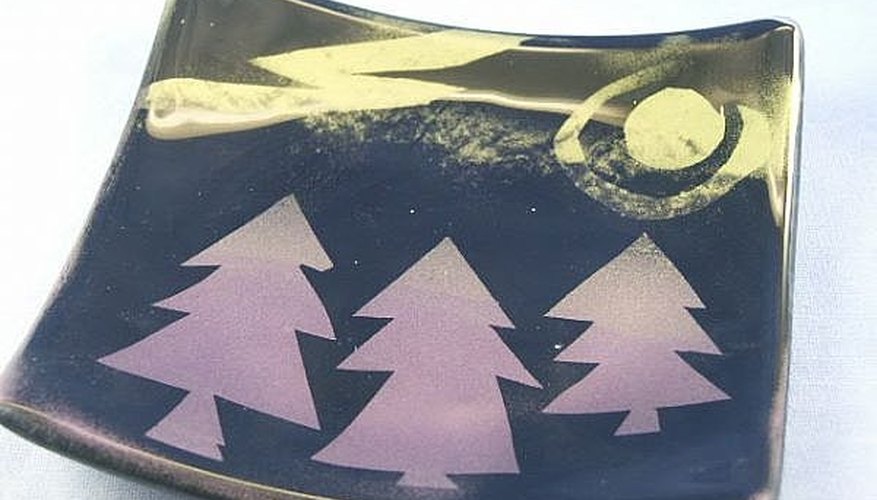 © GeltDesigns 2009 All rights reserved.
Mica is a naturally occurring mineral that is compatible with most glass. Mica comes in numerous colors and gives a luminous sheen when added to fused glass. Mica will hold its color when fired up to about 1400 degrees Fahrenheit. This tutorial will explain how to use mica in your fused glass art work.
Sketch out a design to use in your fused glass art. Be sure to think about the use of both positive and negative space when creating your design.
Cut one 8x8 inch piece of glass. Wash carefully with alcohol. Be sure there is no oil, including from your hands on your glass.
Mix mica and alcohol on glass dish until there are no lumps in the mixture. Scrape into glass jar to be used for painting or spray painting.
Draw a pattern onto contact paper. Cut out the design to create a one-use stencil that can be stuck onto your glass. Note that stickers are a nice pre-made alternative to creating a one use stencil with contact paper.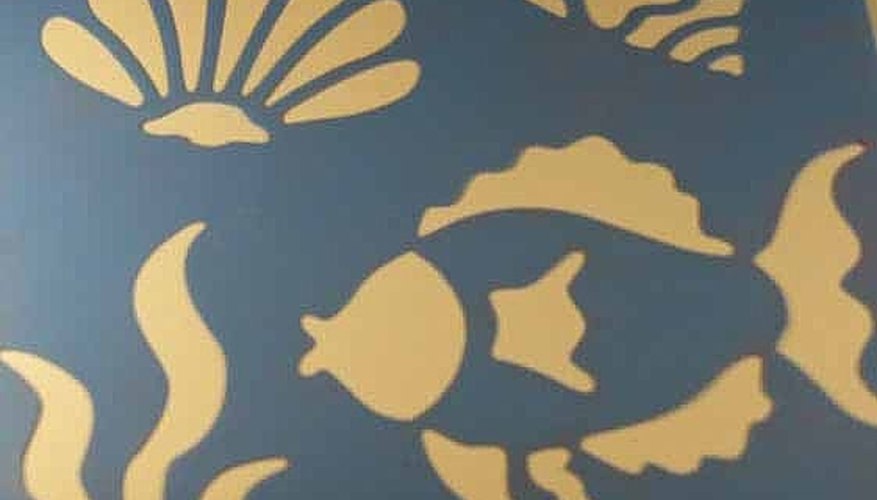 Adhere the stencil to the glass.
Evenly paint or spray the glass sheet covered in contact paper with the mica mixture. Let the mica mixture dry.
Carefully remove the contact paper. Mica will be left in all the holes left in your stencil.
Place in the fused glass piece into the prepared glass kiln. Fire using the following schedule as a guide:
Ramp ºF/Hr Target temperature Hold for 1 350 1490 10 2 Full 960 15 3 150 700 0
Tip
You can air brush the mica using an air gun. Some folks like to create a solid surface of mica and then sandblast away the design. To do so, see our eHow How to Sandblast Mica Fired on Fused Glass or click the link to fused glass tutorials in the resource section of this article. You can substitute Klyr-Fire for alcohol when mixing the mica.
Warning
Mica does not fuse into the glass when placed in the kiln. Mica should not be placed near the edge of glass if placed between two layers of glass as the mica will prevent the edges from fusing properly. Mica will get a very interesting deep look when capped with clear glass, but capped mica should be kept away from the edges of the glass when capped. Be sure your fired object has returned to room temperature before removing from the kiln. Never leave a kiln unattended when firing. Wear a dust mask when working with mica. Take all fire safety precautions.