Digital Photo
GIMP
Specialty Print stock
How to Turn Your Photograph Into a Picasso. Cubism is an art movement that was pioneered by Pablo Picasso and Georges Braque. It is a form of modern painting, which in some way, tries to alter the viewer's reality. (I wonder how these masters would use digital photography and computer algorithms, today, to create their art.) In any case, photographic editing programs make it possible for you to turn a photo into a cubist masterpiece in just minutes. Read on to find out how.
Select an image that has strong tones and good highlight to shadow balance. After selecting the image, choose the FILTERS tab and sect the CUBISM effect.
When the toolbox is displayed you will notice there are two sliders and a check box that you can adjust to create your effect. The first step is to select the SATURATION slider. Move the slider until the preview image displays the characteristic you are after; a darker or more saturated look seems to work best.
Adjust the tile size; the larger the number, the bigger the tile. It is REAL easy to create an image that looks nothing like the original; however, that is not the goal. Picasso's paintings always displayed something recognizable, but just altered enough to make you think about it differently. That was his genius, and with this little tool, when used effectively, you can create similar images.
Experiment with all of the sliders until you get what you want. Use the Background check box to alter the color, and then adjust the sliders again until you have exactly what you want in the preview window. When you are done, click OK to begin the rendering process.
Once you have the final image, save it to a new file name or UNDO and try again. Print the image with a laser color printer on a heavy cream or white stock. When the print is done, sign it, number it if you are making a lot, frame it-and voila-you are the new Picasso on the block.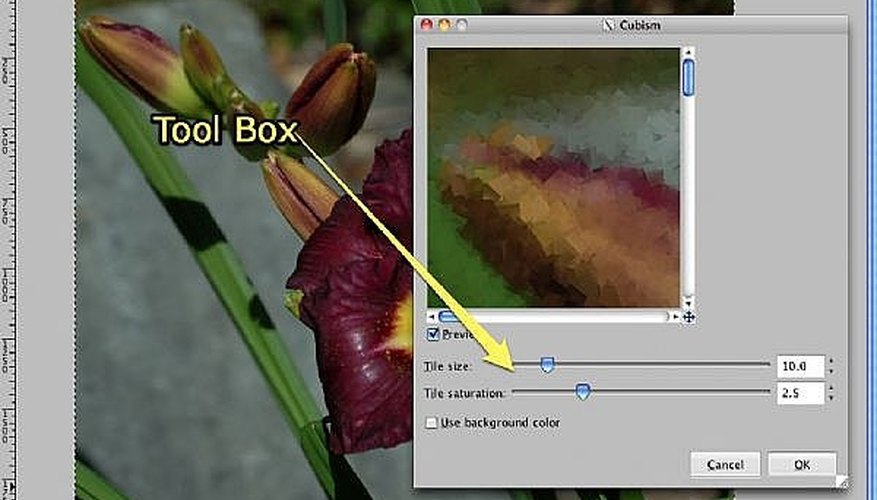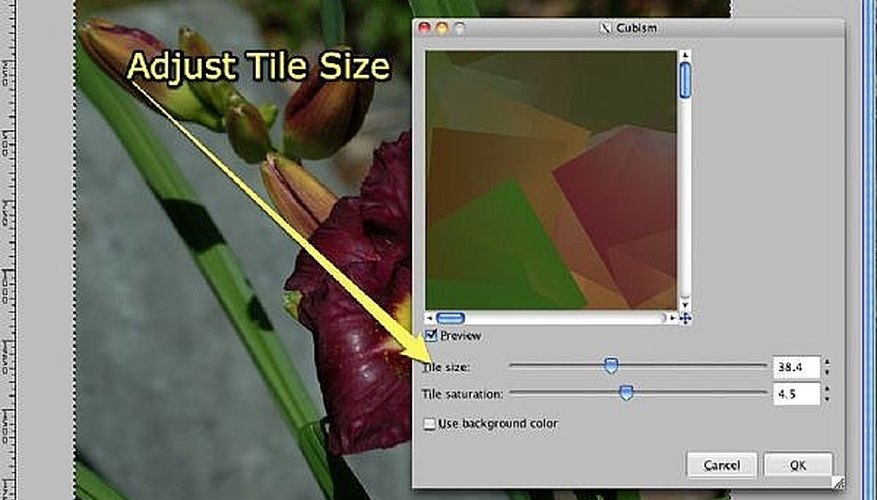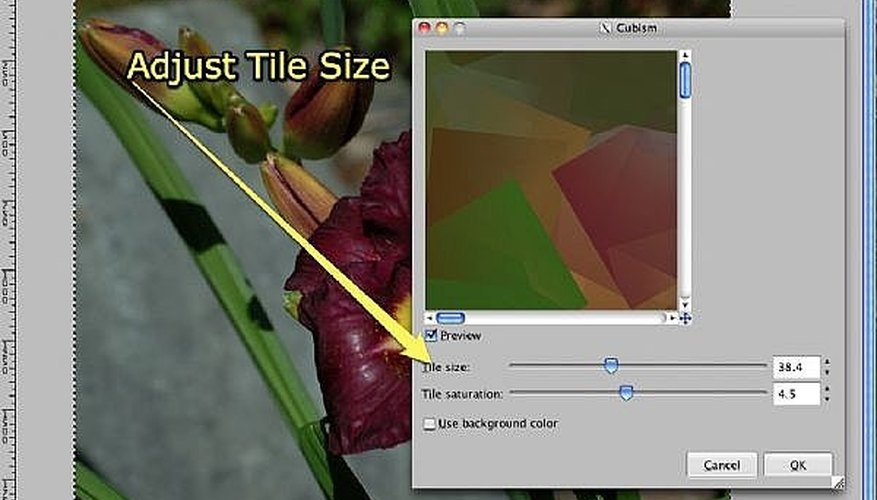 Experiment with different settings and images. Always save under a new file name to protect the integrity of your files. Consider the print stock when selecting the original.