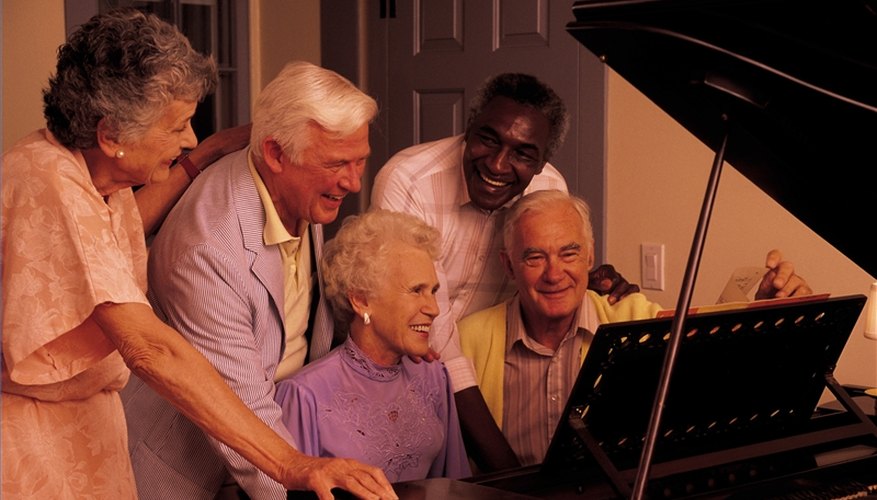 How to Sing in an A Cappella Group. If you enjoy singing and aren't afraid to showcase your voice without musical accompaniment, join an a cappella group. "A cappella" is Italian for "in the style of the chapel." This singing style is widely used in churches, barbershop quartets and collegiate singing ensembles. Here is what you need to know to sing in an a cappella group.
Find an a cappella group through your church, college or community center. If you can't locate one that way, try Craigslist or a cappella organizations listed on the Internet. A cappella groups range from a few members to an entire chorus, so consider that when choosing an ensemble.
Look for choral arrangements suited to your group or your voice. A cappella arrangements vary. They can be written for four voices, 10 voices or 20 voices and adapted for doo-wop, barbershop or gospel styles.
Listen to a cappella music to get in the mood to sing and pick up technique. There are a few a cappella radio shows and even an all a cappella radio station. Popular a cappella groups like Manhattan Transfer and Sweet Honey in the Rock tour regularly, so catch them when they play your town.
Practice with your fellow singers. Since there are no musical instruments to hide or blend in with the voice, you have to rely solely on your vocal power when you sing a cappella. Pay special attention to how and when group members with different voice ranges enter and exit a phrase or composition.
Learn how to sight read. This skill is fundamental for a cappella singers. Learn that SSATB means a choral arrangement is written for two sopranos, an alto, a tenor and a bass.