GIMP running on a Macintosh OS-X Computer
Four digital images for experimentation
SCM script file from download link
There are many different ways to print multiple images on a single page. In the past I have always used some sort of page makeup program to handle such a task, until I came to the conclusion that if there is something I want to do, there is probably a GIMP plug-in for the task. Sure enough, there is one for printing multiple images on the same page--and it is easy to use! Read on to learn how to do it.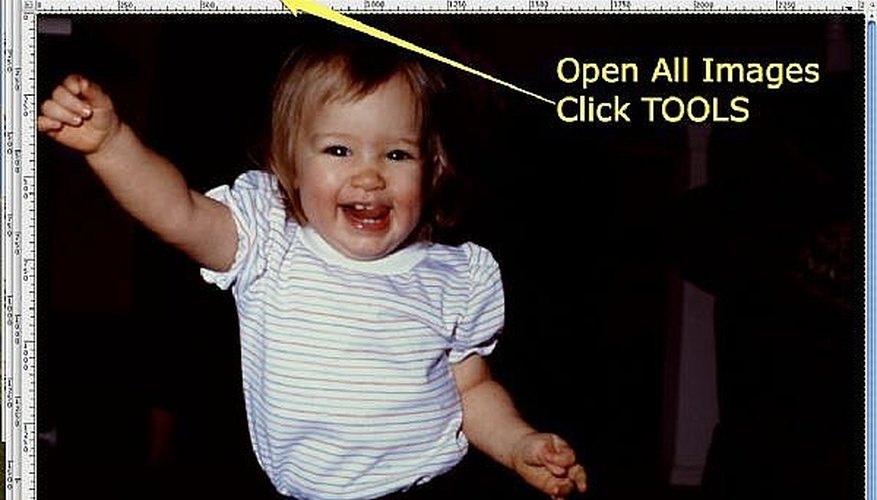 Download the plug-in script (see Resources below). Before you open GIMP make sure that the script file is in the //user/applications support/gimp/scripts folder. Then open all four images that you plan to merge in the correct order. From the last image click on TOOLS to open the IMAGES GRID LAYOUT tool.
*Sometimes a story is better told in multiple images than with a single shot. This sequence is a series of slides that I took of my daughter's first steps.
The layout toolbox is easy to use. Setting a ZERO in a required box allows for automatic operation. Unless the images are exactly the same size, click "allow change in aspect ratio" to make sure they are all the same size on the printed sheet. If there is a large difference between the sizes, you may want to rescale the pictures before you begin.
Select the size of the paper you are going to print on. Although all measurements are metric, the catalog contains popular American sizes like US Letter, which I selected for this project.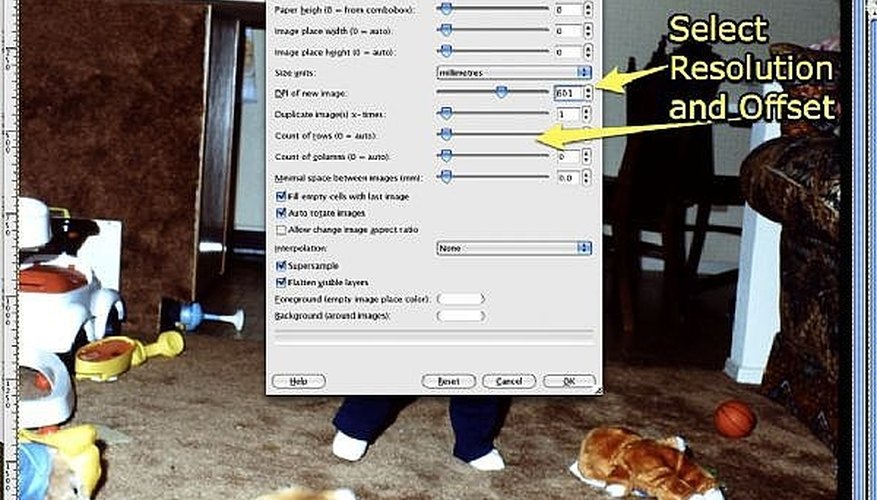 Select the resolution for the print device you will be using. I set this for 600 since that is the capability of my printer. Setting it for a higher resolution will not impact the print quality, but will not help it either. Also set the space you want between the images, I set this test print for 2mm. If you leave this at zero, the images will butt together.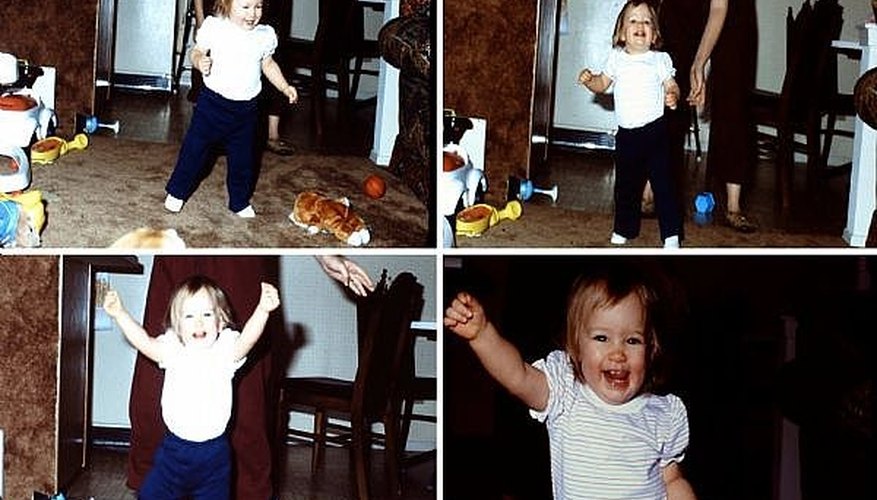 When you are all done, click OK and the new image will be rendered in a new window (you can then save this image under a new name). Finally, load your printer with print paper and print away. This is perfect for sending to relatives, framing in a single frame or even cutting apart into separate images. It is an easy way to hang pictures for printing proofs or final products.
Leave at least 2mm around the pictures if you plan to cut them apart. Experiment with glossy and matte photo printing papers.
Writer Bio
Richard has been involved in the graphic communications industry for over 30 years. He is an award winning Photographer who has worked in nuclear power plants, in steel mills, on movie locations and in a variety of studios. Richard has also worked as a photography educator and has developed programs for Xerox, Canon, Pantone and other clients. He has also worked as a Technical and Marketing Manager for USA, Belgium and Japanese vendors supplying the graphic communication industries.
Related Articles