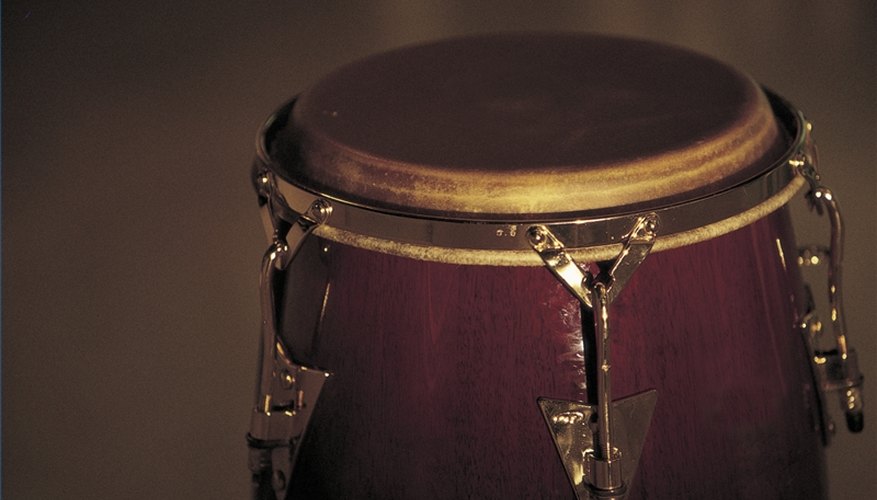 How to Play the Bongos. Bongos are one of the most recognizable of all musical instruments. Although typically used in Latin music, you can now find bongos in every different type of band. In the 1960s, the bongos were a staple in poetry houses with the long-haired, sunglass-wearing hippies. Cuban and African influences have given us the bongos which you can learn to play by following the steps below.
Sit at the edge of a chair with the bongos on top of your knees. Place the small drum on top of your left knee and the large drum below your right knee to hold the bongos steady. This is the typical position to begin playing the bongos.
Use the index finger of your right hand to begin the beat. Now move to the thumb of the left hand to get a smaller sound on the small drum.
Tap with the fingertips of your left hand and then move to the index finger of your right hand to finish the sequence of beats.
Concentrate on practicing this sequence slowly and get a little faster as you perfect the tone.
Find music to practice playing on your bongos.
Tip
Since the bongos have a somewhat soft sound you may want to use a cowbell during louder parts of the song. Listen to some great bongo players like Randy Jackson and Dave LaRue.
Warning
Do not choose a seat that is too high. You will be uncomfortable and the bongos will be at a height that will make it difficult to play.