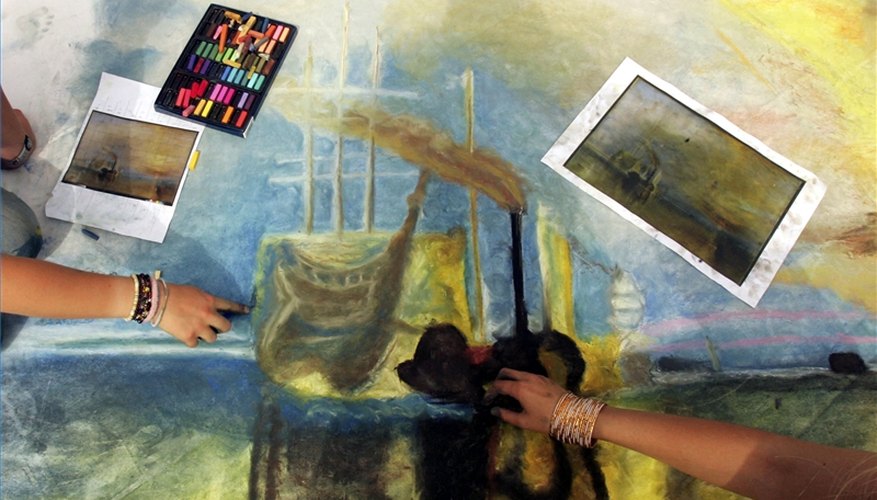 How to Pick Paper for Oil Pastels. Oil pastels are an expressive medium for artists of all skill levels. They apply rich, vivid color is plentiful strokes. They can show texture or they can give a more smooth look to a drawing. Oil pastels can look different by using a variety of strokes and textures, but different looks can also be achieved by using different types of paper. Read on to learn how to pick paper for oil pastels.
Choose how large your project will be. A very small project, such as one that fits an 8x10 canvas, will provide different paper and surface options than a large-scale 5x7-foot project would. Determine the size of your piece based on what you will be drawing, what scale you would like to use, and where you'd like to display the finished piece, if that is a concern.
Think about the subject matter you will be working with and determine a color scheme. Considering color will help you choose a paper color. Though many artists stick with solid white, others realize that dramatic effects can be created when choosing the right color of paper. Softer, lighter hues in pinks, blues, greens and yellows can create a warm feeling, as can shades of brown. Dark blues, greens, and black can create strong contrasts.
Experiment by drawing on papers offering different ranges of texture. As you draw, you will see that the smoother the paper, the more solid and clean the line drawn with the pastel will be. Rougher, textured pieces can create broken lines filled with patterns, depending on the paper. Textures can create an effect that is more difficult to duplicate by hand.
Know that there are many options available to the oil pastel artist. These options stretch beyond paper and include textured or smooth pastel paper, watercolor paper, pastel board, Bristol board, museum board, alpamat, canvas and other materials.
Make your own drawing canvas if you are working with an especially large format, or if you prefer a work space that is an untraditional size, and isn't readily available through arts and crafts stores. Creating a canvas adds an even greater personal touch to a piece.