A tabletop easel allows you to do artwork in a small area. It is also easy to transport so you can do your artwork almost anywhere. There are tabletop easels that are quite complicated and intricate in design. If you want to make your own, these steps will help you create and display your work in no time.
1/4-Inch To 3/4-Inch Plywood
Piano Hinge
1/4-Inch Cording
Create and cut a pattern for your tabletop easel. Decide how large your typical canvas will be. Your tabletop easel will need to be 2 inches taller than your artwork and two-thirds as deep. The measurements do not have to be exact. You will cut two items from your pattern. See the illustration for the pattern you should cut. You can cut the plywood pieces with a Dremell tool or a jigsaw.
Sand the pieces of plywood thoroughly. This will not only make it attractive, but will also ensure that it is safe to use. You can also paint your easel parts if you wish.
Use a piano hinge to attach the pieces together on the long side. The hinge should be on the backside of the pieces. Use short screws that will not penetrate the other side of the plywood.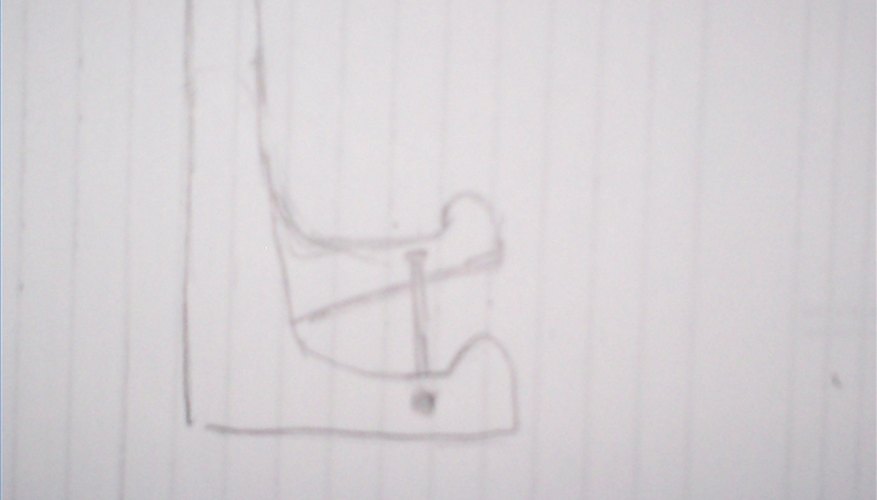 Drill a small hole in each side of the tabletop easel on the bottom side at mid point. Insert a piece of cord into each side and knot it on the outside so that the easel does not open more than 90 or 100 degrees. This will prevent your easel from collapsing while you are using it.
Don't use tools without supervision if you are inexperienced.
Writer Bio
Andrea Hermitt is an artist and writer who loves to research and write about new things. She's been a content writer since 2000, contributing to Families.com, the blog Notes From A Homeschooling Mom and other online publications. Hermitt has a Bachelor of Arts in fine art and English from the State University of New York at Albany.
Related Articles