Jewelry clasps
Thread
Beading needles
Glue
Seed beads
Pin cushion
Masking tape
2 bead caps
Spiral beaded necklaces are a simple project that can vary from colorful and fun to sophisticated and elegant. These lovely necklaces are made of several strings of beads wound around each other to form the beautiful spiral. The simplicity in the creation of these necklaces is hidden in the beauty that they show the world.
Decide on the length of your thread and cut two pieces. Fold each piece in half. The length is up to you, but 36 inches is a good starter length because you are going to fold it in half.
String the thread through one end of the clasp. Make sure your threads are centered and that you have four strings. A small dab of glue will help keep everything in place.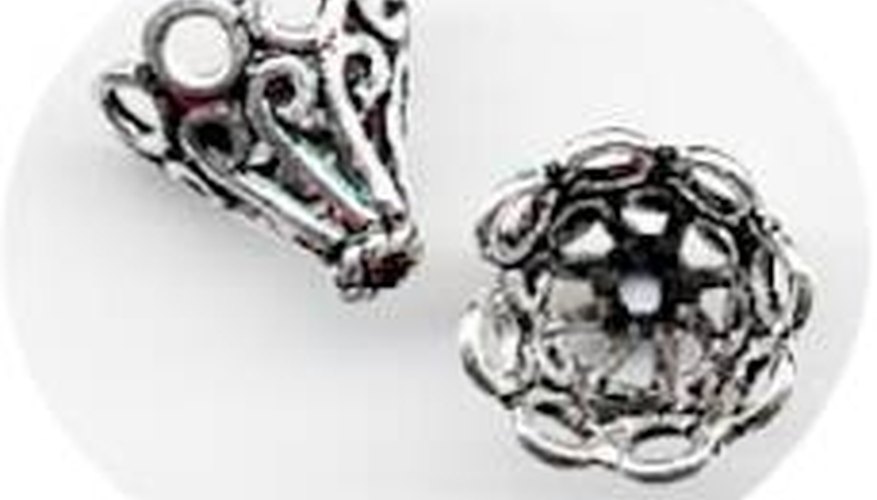 Place a bead cap next to the clasp. This will help cover the ends of the strands after they are twisted. You may want to use a small dab of glue to hold it in place.
Thread one of your strings through a beading needle. It is now time to begin the beading process.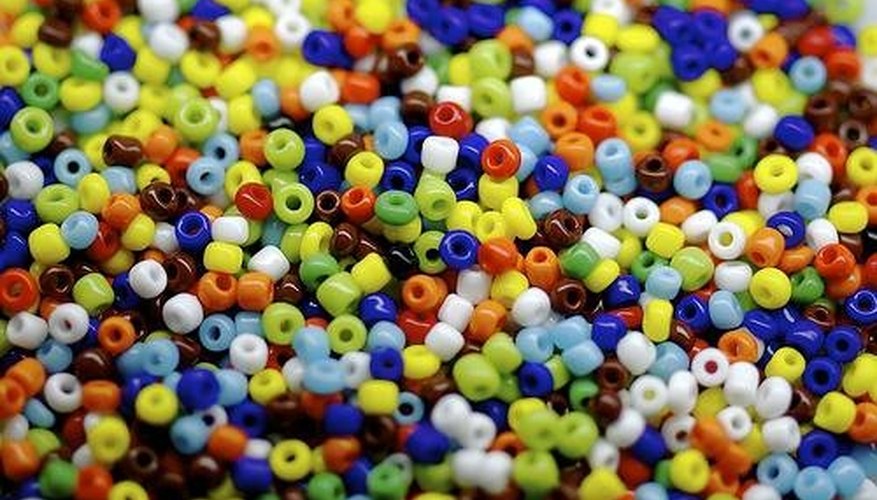 Begin the process with your seed beads. The colors and patterns are completely up to you.
Bead your strand until it is the length you desire. Stick the needle in the pin cushion and repeat this process with the remaining strands.
Hold the loose strands together at the ends and begin twisting. Take one strand and begin wrapping it around the others. Alternate between the strands to form the spirals. The finished product should be a tightly wound spiral.
Thread the last bead cap on. Add a small dab of glue to hold it in place.
Tie the strands to the remaining end of the clasp. Add a little dab of glue to the knots.
Cut off any excess thread and your project is finished.
Different strands of colored beads will make a colorful spiral and, by alternating bead colors, you can create a tie-dyed effect. Keep a roll of masking tape nearby to easily pick up any runaway beads.
Always use glue in a well-ventilated area.