2 Yards Fabrics
Cardboard
Dressmaker Pins
Dressmaker Shears
Fabric Chalks
Fabric Cutting Boards
Fabric-marking Pens
Ironing Boards
Irons
Sergers
Sewing Machine
Threads
Pencils Or Pens
Poster Boards
Yardstick Or Rulers
How to Make Fabric Place Mats. Place mats give any table setting a finished look. Follow these steps to complete a set of four in one afternoon. Make them for your own table or make a set to give as a quick, last-minute gift.
Choose a cotton or cotton-polyester blend fabric in the color or print of your choice. For four 13-by-19-inch place mats, you'll need 1 yard of heavier-weight fabric for the place mat fronts and 1 yard of lighter-weight coordinating fabric for the place mat backs.
Prewash the fabric and press it with an iron.
Make a template or pattern for your place mats out of any stiff poster board or cardboard. Your template should be rectangular and measure 13 1/2 by 19 1/2.
Place the template on the wrong side of your fabric and trace around the template with a fabric marking pen or fabric chalk. Repeat for each place mat front and each place mat back.
Cut out each rectangle of fabric along traced marking lines.
Press each raw fabric edge under 1/2 inch toward the wrong side of the fabric. Use a steam setting to make sharp fabric edges and to help ensure that the pressed edges stay in place.
Pin the place mat fronts to the place mat backs, wrong sides together. Make sure that the pressed edges match up evenly and that the fabric pieces are securely pinned together.
Pin the fabric edges into place so that the pins are perpendicular to the edges of the fabric. Pin at the center of the place mat as well to ensure that the pieces lie flat against each other.
Use a sewing machine to stitch 1/2 inch from the edge of the place mat. Stitch on all four sides. When you reach a corner, lift the presser foot of the sewing machine and swivel the fabric so that your stitching line remains straight. Keep the needle inserted in the fabric as you reposition it. Repeat for each place mat.
Stitch around the fabric edges once again, this time only 1/8 inch from the fabric edge. Repeat for each place mat.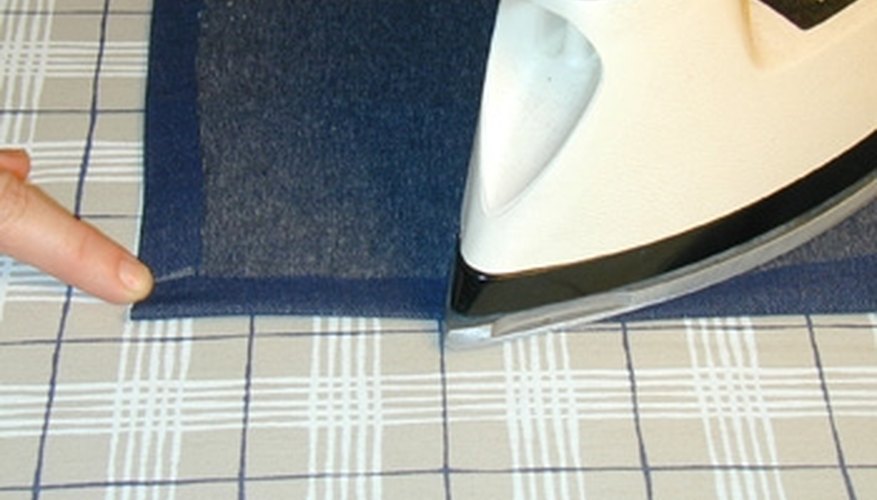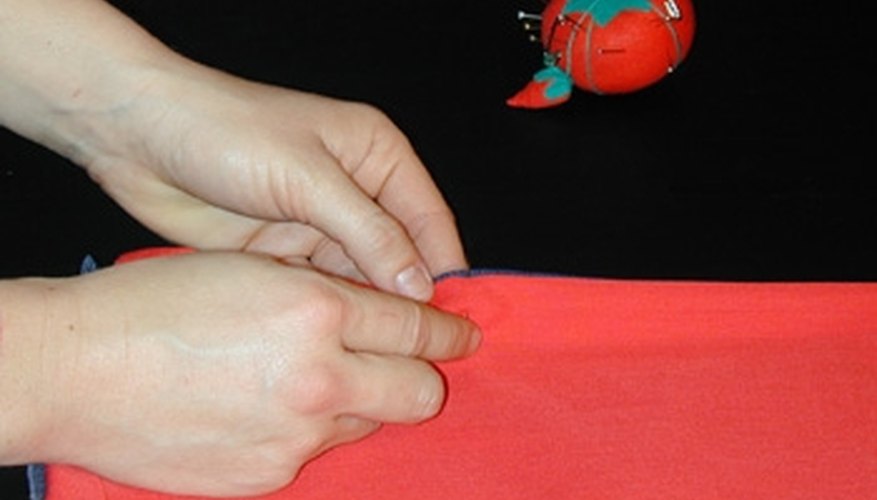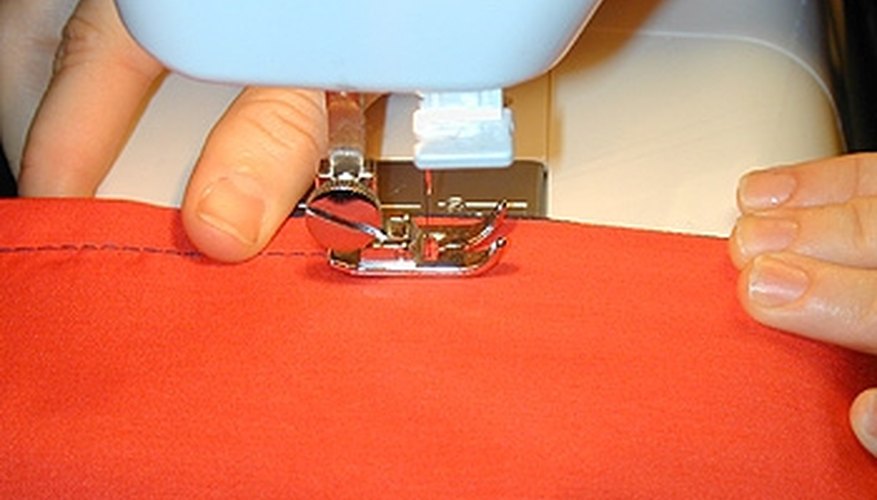 Choose holiday prints and complementary solid colors if you are making place mats as a gift or will be using them to set your own holiday table. Choose quilted fabric to give your place mats a padded look. Make sure you purchase a coordinating thread color. Use a fabric cutting board and a yardstick or ruler to make your template. The board has measuring guides printed on it. Finish raw fabric edges before pressing the hem if the fabric looks like it will ravel easily. Finish the edges with one of the methods used in "Keep Raw Edges of Fabric From Fraying."