Pop tops
Stringing material
Clasp (optional)
Eco-friendly jewelry is very popular, especially since Kristen Stewart was spotted wearing a pop top bracelet after playing Bella in Twilight. Gathering found materials and upcycling those parts into exciting, artistic jewelry will save you money and allow you to update any outfit. This tutorial will explain how to take pop tops collected from used cans and use them to create a lovely bracelet.
Collect the pop tops from soda cans, beer cans or other sources. Clean the pop tops with detergent and water. Dry completely.
File away any rough edges on the pop tops.
Select a stringing material. Your choice of stringing material will depend on the bracelet design you select. Be sure to consider the color and texture of the stringing material as you create your design.
If you want to make a cuff bracelet without a clasp be sure to use a stringing material that has at least a little stretch to it. Leather, imitation leather, plastic cord, silk cord or ribbons are all good options.
If you are designing a bracelet with a clasp, then you will need a stringing material that supports that clasp you select.
Measure your wrist or the wrist of the person for whom you are making the bracelet. Determine the number of pop tops you will need based on the size bracelet you are making and the design you select.
Be sure to measure the widest part of the hand when calculating wrist size. To measure a wrist, fold in the thumb and measure just under the thumb.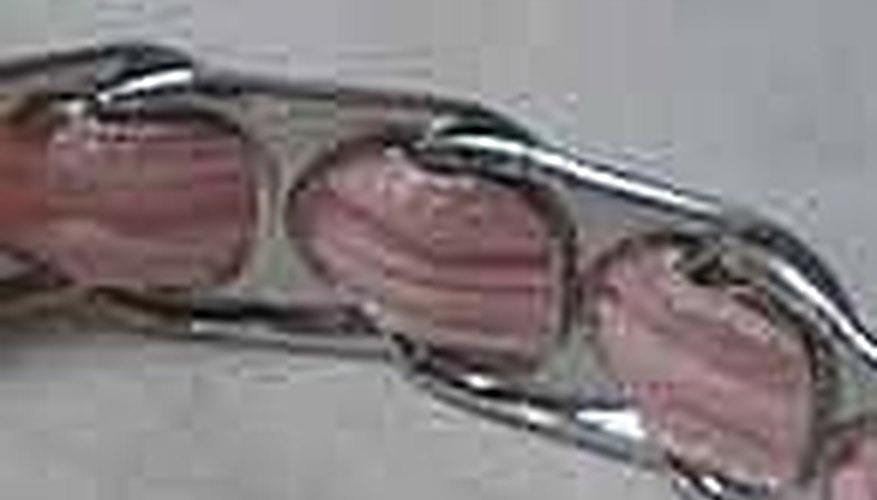 Arrange the pop tops in a pattern that is pleasing. You can arrange the tops so that they are horizontal or vertical. You can arrange the pop tops in one layer or more.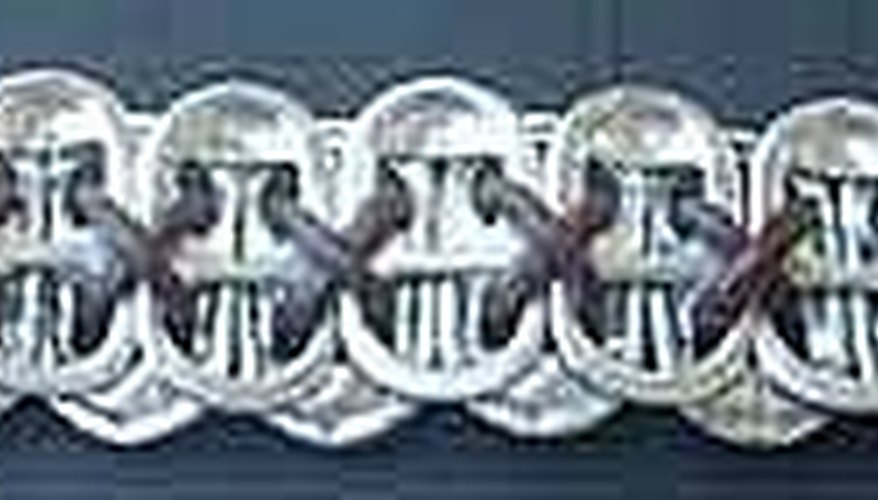 Feed the stringing material through the holes in the pop tops so that you weave the pop tops together. Again, there are many designs that can be used to weave the pop tops.
Tie off the end of the stringing material so that it is secure. You can use a drop of glue for extra security, if needed.
Note that if you chose to add a clasp, you will need to do so before securing the stringing material.
As an alternative to a clasp or a cuff, you can use a ribbon and simply tie the stringing material in a bow rather than using a clasp.
You can substitute jump rings for stringing material and use a chain maille technique to fasten the pop tops into a bracelet. Pop top bracelets can be made with or without a clasp. Bracelets made with a clasp do not need to use a stretchy stringing material.