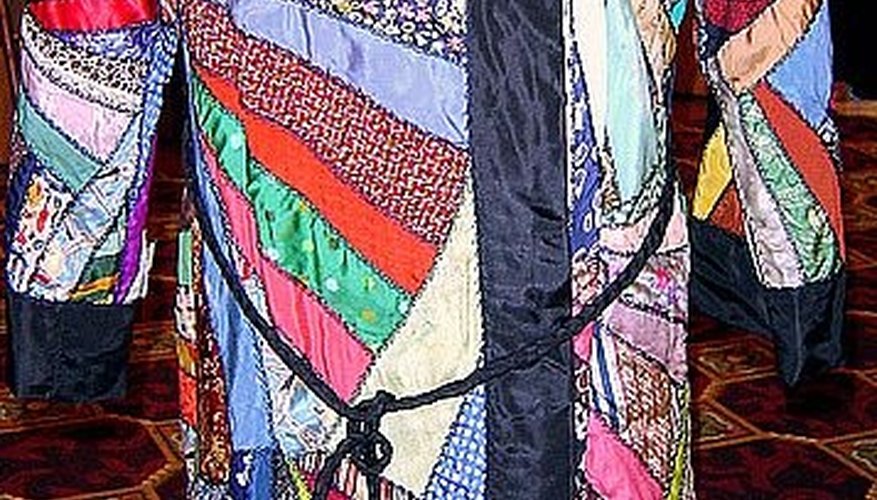 Use this fun Bible craft when you are teaching children about Joseph's Coat of Many Colors. This coat was given to Joseph by his father, Jacob. Kids love making crafts, and they help them remember important lessons as well.
First you will need to trace an outline of a coat onto a piece of white paper. Use black marker to get a nice dark outline. This will make it easier for children to see their working space.
Next, make copies of this coat for as many children as you working with. Copy the coat onto white paper, as well.
Now you can give each child a copy of the coat. Place the child's name on the back of the coat. Set out the colored tissue paper so each child has a variety of colors to choose from.
Let the children glue pieces of tissue paper onto the coat using a glue stick. You can use regular white glue, but it can be messy, especially for younger children. Once the children finish gluing on the tissue paper, let the coats dry.
Encourage the children to keep the tissue paper within the lines of the coat outline. If they do go out of the outline, it's okay. It can be hard for younger children to stay exactly within the outline.
Now cut out each coat. You will know whose coat belongs to who because their name is on the back of the coat. Place a hole punch at both shoulders of the coat. Thread string through the holes and tie around the child's neck.
Warning
Adults should cut the coats out with scissor when working with young children.