Pillows
Felt
2-3 pairs of jeans
Glue gun
Glue sticks
Thread
Paper
Pencil
Ruler
Fabric scissors
Sewing machine
Have you ever wondered what you should do with those piles of old jeans sitting in your closet? The ones that are too big, too small, too full of holes for even thrift stores to take? Rip up those jeans and recycle them into awesome, textured throw pillows that will add some fun decor to your home!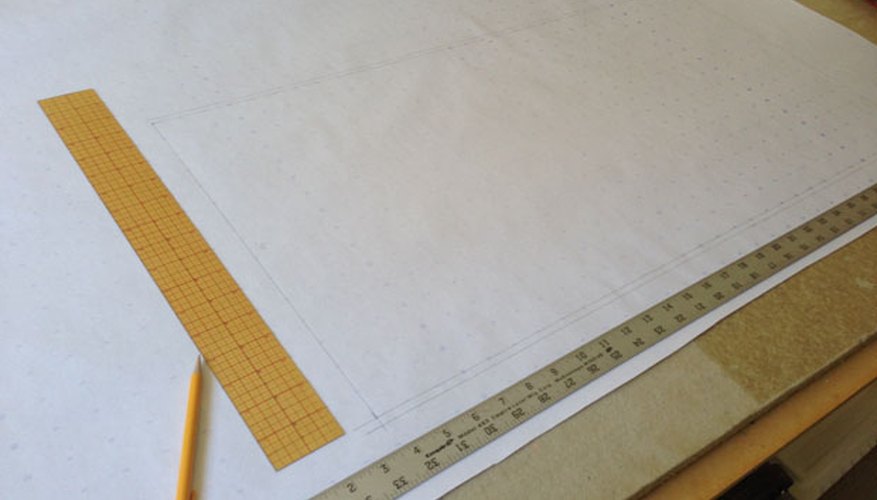 Marisa Hice
On a large piece of paper, draw out a rectangle for your pillowcase pattern. For a 16" square pillow, your rectangle measurement will be 15" x 35". Pillowcases should always be slightly smaller than your actual pillow for the best fit. My pattern is 1" smaller in the length and width, and I built in a 5" overlap which you will see the details of below. I used a 1/4" seam allowance on the sides so the total dimensions of my pattern were 15 1/2" x 35".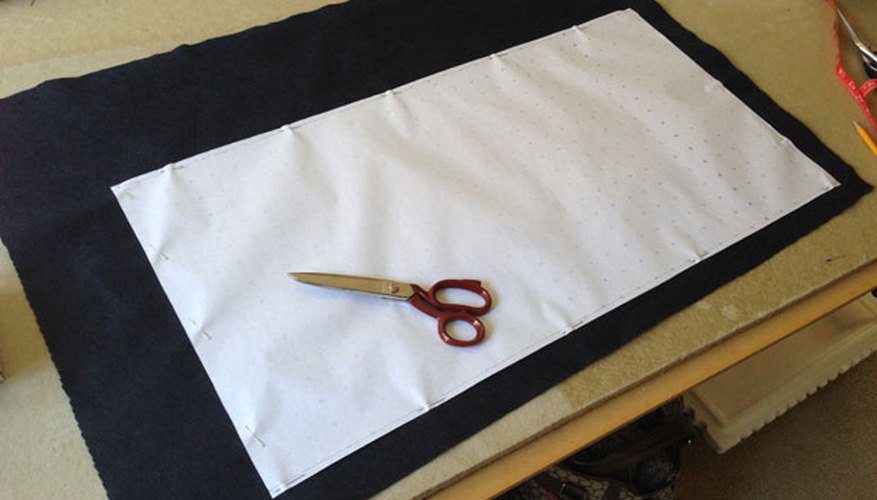 Marisa Hice
Cut out your paper pattern and pin to your pillowcase fabric. I chose felt because it is thick enough to hold up the denim braid and it does not fray. Alternatively, you could use denim to keep with the denim theme of your pillow.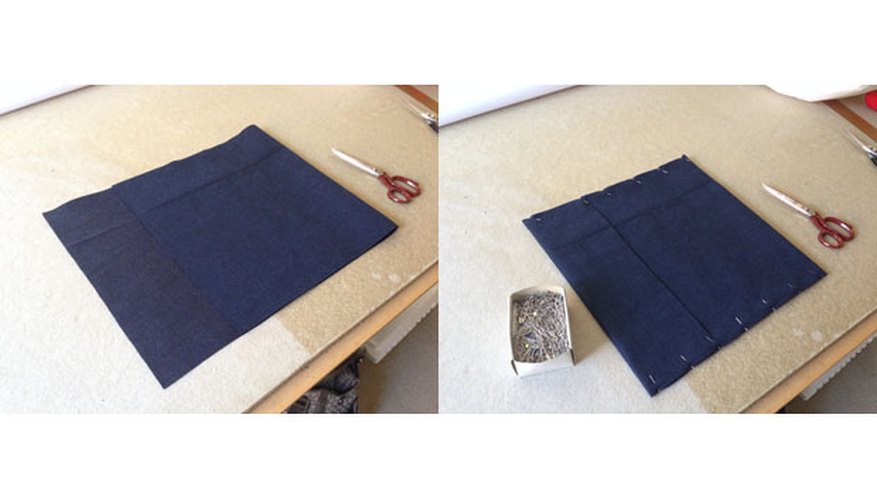 Marisa Hice
After your fabric is cut out, fold up the long side for 15", fold the excess over it and pin the two sides together as shown. Your pinned square should measure 15 1/2" x 15".
Marisa Hice
Head on over to your sewing machine and stitch the sides together using a 1/4" seam allowance. Since the edges of felt do not fray, I just used a straight stitch and did not need to finish the edges of the fabric. This way you don't have to flip your pillowcase inside out, but your stitching line will show on the outside so make sure your thread matches your fabric!
Marisa Hice
Now it's time to start cutting up those old jeans! The easiest way to do this is to separate each pant into two legs by cutting down the "rise" or the middle seam of jean. Once you have your two legs apart, cut open each leg along the inseam. Then open up each leg into one flat piece of fabric and start cutting lengthwise into 1-2" wide strips.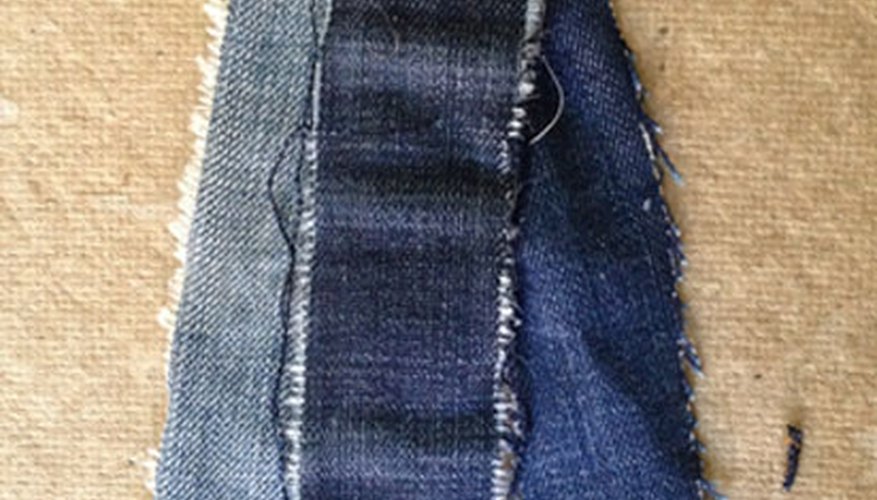 Marisa Hice
Once you have your jeans sliced up into strips, it's time to start braiding! Pin three strips of denim together with a safety pin and secure the pin to something you can put pressure on. It's very important to keep the braid taut (much like when you are braiding hair). I have a bulletin board that I just pin the start of my braid to which works out really well. You can also use the safety pin to pin your braid around a door handle, couch leg, or anything that will help you keep tension on the braid.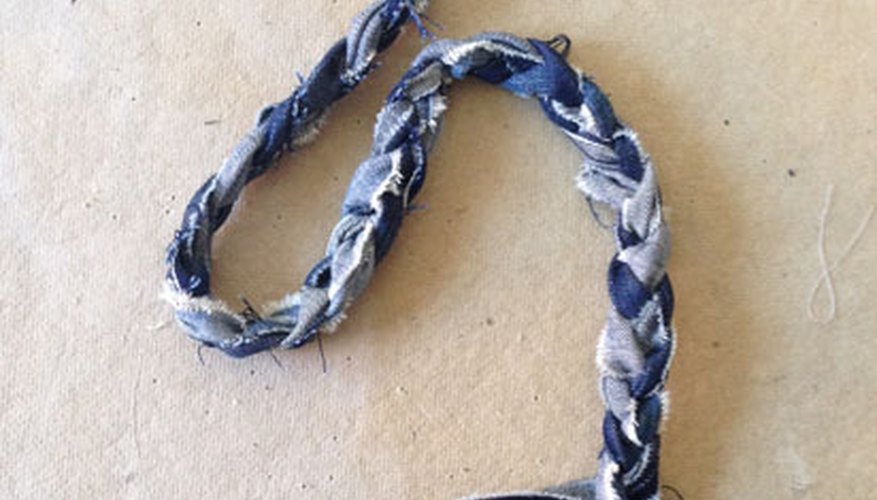 Marisa Hice
Once you start braiding you will quickly come to the end of each strip of denim. When that happens, just grab a new strip from your pile, attach it to the end of the strips on your braid, and keep on braiding!
Marisa Hice
When you have a decent sized pile of braiding (for reference, my pillow used about 25 continuous feet of braid), you can start heating up your glue gun and begin to glue your braid to your pillowcase. In order to capture the entire width of the braid and glue it securely, I did a zigzag with the glue gun as shown in the photo.
Marisa Hice
When you reach the end of your pillowcase, simply cut the ends of the braid and voila! You're done! Now grab your pillow, put it into your awesome new pillowcase, and throw it on your couch!
To get the look of my pillow, I used three pairs of jeans that were all different shades of denim. I mixed light and dark to create an interesting pattern. You can also use similar shades of denim for a more uniform look. Switch it up, there are endless combinations!