Beading is one of the most creative crafts of all. Sparkling beads, crystal beads, seed beads, Swarovski beads and more make a dizzying array when you visit your local beading store. There you'll find designs and supplies to make anything and everything from a beaded butterfly bookmark or beaded chandelier cover to beaded jewelry.
Beading Made Simple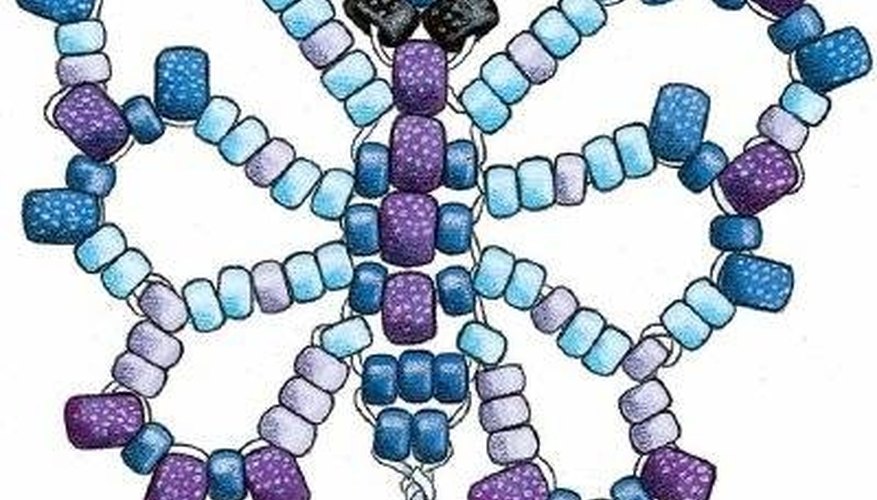 Many beading crafts are simple enough for children to learn. Pony beads with holes in them can be threaded onto plastic or leather lace to make simple bookmarks for gifts or just for fun. A bit of wire bent into wing shapes with beads between them for eyes and antennae turns into a beaded butterfly. Even simple bracelets made of beads strung on elastic string are delightful craft projects for children.
Beading Made Fashionable
Elaborate necklaces made of hundreds of sparkling seed beads, fashionable earrings with dangling beaded flowers and even beaded brooches like the dragonflies in the picture can be made by the beading enthusiast. The new illusion necklaces with beads that appear to float strung on nearly invisible wire can be quite expensive at the jewelry store, but just as beautiful and even more creative when you make them yourself. Almost any beaded jewelry you prefer can be made with a pattern and the right beads.
Beading Made Decorative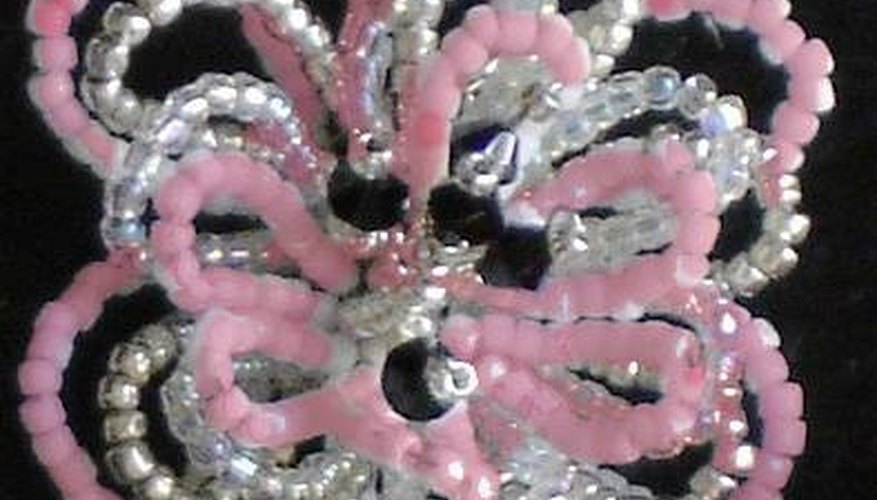 You've seen them: beaded chandelier covers, beaded fringe, beaded napkins, beaded curtains. But did you know you can make them yourself? To make a beaded lampshade, go to your beading store and ask for a lampshade form. They can provide everything you need: a suggested design, various kinds, shapes, colors and sizes of bead, and beading needles and pliers. Another decor idea is to bead flowers, connect them to stiff wire and arrange them as fantasy bouquets.
Beading as Art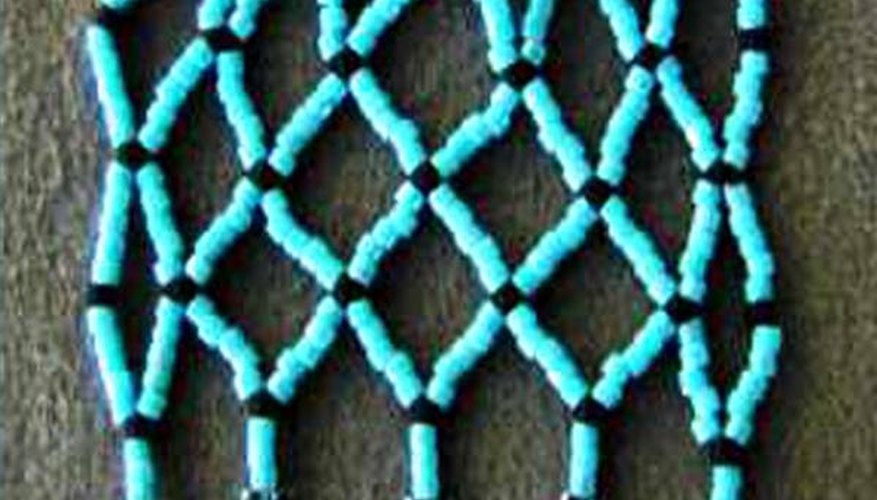 The ancient art of bead netting looks extremely elaborate and complex, yet it is really just threading beads on a string, turning the stitch, and making beaded rows that connect with each other at points in the pattern. Bead netting goes back centuries and has been used in ecclesiastical clothing, ceremonial headdresses and more.
References
Writer Bio
Linda Johnson is a veteran writer and Photoshop and Illustrator aficionado. She is a TV-radio producer, ad agency owner and a winner of Addy Awards and the First Place Award for Best National Public Service Film. In addition to Johnson's online work, her writing has appeared in "Poetry Guide," the "Indianapolis Star" and Indianapolis Dine magazine.
Related Articles