Nancy Adair, handkerchief quilt guide on eBay
Do you think of a handkerchief quilt as just a bunch of hankies sewn together? Then you haven't seen all the original, artistic handkerchief quilts and wall hangings being created by seasoned quilters and beginners alike. A handkerchief quilt can be a thing of beauty, an artistic triumph, a collector's item, a record of historic moments, or all of the above.
Vintage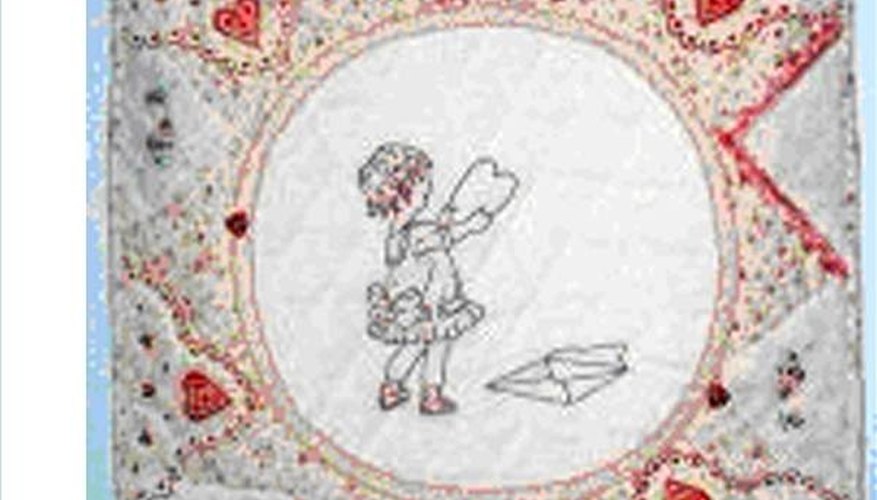 If you have a collection of vintage, antique handkerchiefs, whether they belonged to your grandmother, or you collected them at thrift stores and flea markets, you have the makings of a one-of-a-kind quilt. Perhaps you will want an embroidered quilt block in the center, surrounded by lace edged vintage hankies. Back them with an old-fashioned floral print, add some vintage buttons, and you have a masterpiece.
Crazy Quilts
Crazy quilts with squares and rectangles and ovals going every which way are perfect for handkerchief quilts. Instead of sewing the hankies to identical blocks and piecing them together, you can be creative and assemble them almost like a puzzle, with lace or ribbon edging between them.
Heirloom
The centerpiece of this quilt is a large floral print handkerchief, reported to have been carried by Jeremiah Justice during the Civil War. In 1875, Susannah Johnson Justice made it into a quilt in honor of the centennial to be celebrated the next year. This quilt is part of the Michigan Quilt Project, supported in part by the Michigan Council for Arts and Cultural Affairs and contributions from quilters and quilt organizations.
Whimsy
Vintage handkerchiefs became very ornamental, especially with the advent of tissues taking over for the hankie's original use. Delicate, colorful, flowered and even festive, they are perfect to bring out the artistic streak in any quilter. Handkerchiefs have been folded into the shapes of butterflies and sewn onto quilt squares. They have been gathered into full skirts for embroidered dancers, and even used in embroidered baskets as liners, all for the purpose of helping to create a whimsical, decorative quilt.
History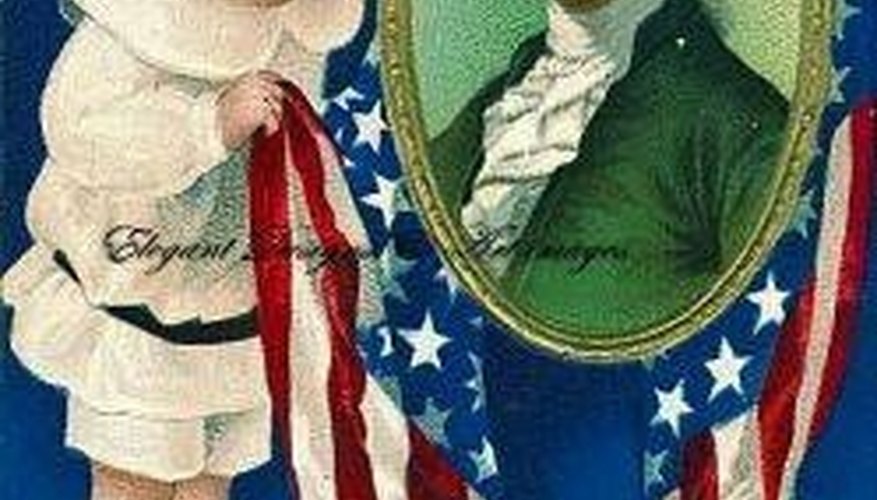 Quilts that record moments in history become valuable collector's items. Many books on the history of quilts mention quilts incorporating political handkerchiefs. This reprint of a George Washington quilting block is still used in handkerchief quilts today. Large handkerchiefs printed with engraved plates might even contain an important political speech printed on cotton, or perhaps a news story. This was done when Washington died in December 1799. Usually the historical handkerchief was placed in the center of the quilt as the medallion, or used with several others sewn together to form a quilt top. Early children's handkerchiefs were also used to make quilts.The revival of interest in using handkerchiefs for quilting and other crafts is thought to have been started by Sharon Newman's book "Handkerchief Quilts," followed by Pat Long Gardner's book of the same title.
Nancy Adair, handkerchief quilt guide on eBay