Jupiterimages/Photos.com/Getty Images
Becoming a photographer can be the dream of anyone with a good photographic eye. Talent, training and skill are the most important aspects of being a photographer, but choosing the right equipment can enhance the finished product as well as make life as a photographer easier.
Considerations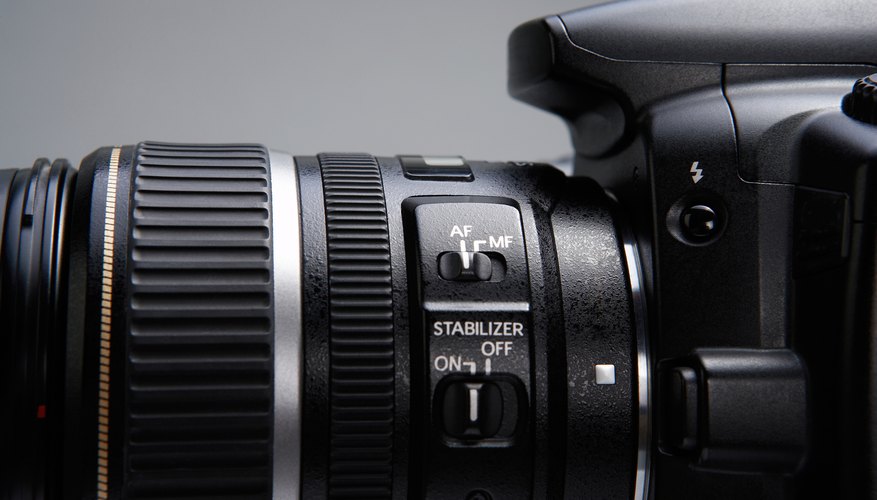 Jupiterimages/Photos.com/Getty Images
The first thing a budding photographer needs to do before buying any equipment is to decide what he will be photographing and what medium he wants to use. The first is easy, because it will tend to be what interested the person in becoming a photographer in the first place. Photographers who want to shoot glamorous models for magazine layouts, or those who want to photograph weddings probably will want to shoot using medium format equipment. This is really high-end stuff and quite costly. Photographers who want to be photojournalists or do more basic work can stick with medium-range equipment. Those who want to be art photographers probably want to stick with film because it is beautiful and expressive. For nearly everyone else, digital makes far more sense because it is quicker and easier. Professional photographers, for the most part, don't shoot with low-end point-and-shoot cameras. They use systems. This means each camera essentially is made up of components: the camera body, the lens, the flash unit and the media (film or memory chip).
Function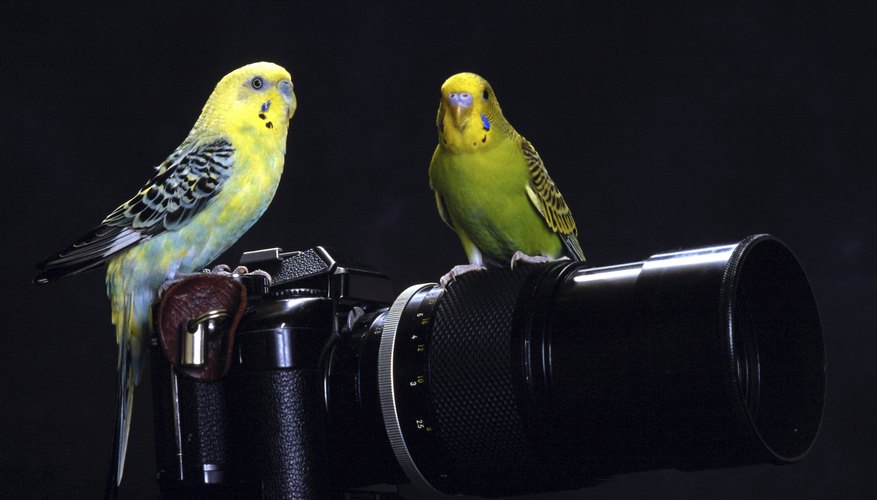 Ablestock.com/AbleStock.com/Getty Images
For a basic 35mm-style setup, a solid, good-resolution camera body is the first step. A lot of the choice here will depend on how the camera feels in the hand along with features. For digital, the camera body should use a standard memory card (compact flash or secure digital cards are most common), have a high megapixel resolution, and a big, sensitive digital sensor. The monitoring screen on the back also should be big and bright, and have some form of protection from scratches. The camera body choice will determine the lens, flash and other accessory choice because each brand has different lens mounts and syncs better with items made specifically for it, whether by the manufacturer or a third-party company. While it is possible to become a photographer with only one camera body, having two or more makes more sense. This is because more than one can help the photographer save time without switching lenses, and a second body is a backup in the field in case something goes wrong with the first.
Types
Photos.com/PhotoObjects.net/Getty Images
Next on the shopping list are lenses. These are essential, obviously, because the quality and type will determine what kind of photos can be shot. Low-quality lenses can produce fuzzy photos or photos with poor color or other flaws. To start, the easiest way to cover most shooting assignments is to purchase two zoom lenses. The first should be in the wide-angle to normal range, and the second should be normal to telephoto. On a 35mm-style camera, normal is considered 50mm. This gives the camera the same view as if you were looking at a scene with the naked eye. The lower the millimeters, the wider the view. The higher the millimeters, the narrower the view. Wide-angle lenses appear to push the scene back from the camera, while telephoto lenses bring the subject closer to the camera.
Identification
George Doyle & Ciaran Griffin/Stockbyte/Getty Images
Media for digital cameras these days is plentiful and getting cheaper almost daily. While compact flash cards once were the standard—and still are for really high-end cameras—most have switched to secure digital (SD) cards. These cards can handle from 512K of data to 16GB or more. There's more to think about than just size, however, because the speed at which these cards read will determine how fast you can take successive photos. There's also the consideration that if you use 16 1GB cards instead of one 16GB card, you are less likely to lose data. If one 1GB card goes bad, you've lost 1/17 of your data instead of all the data.
Potential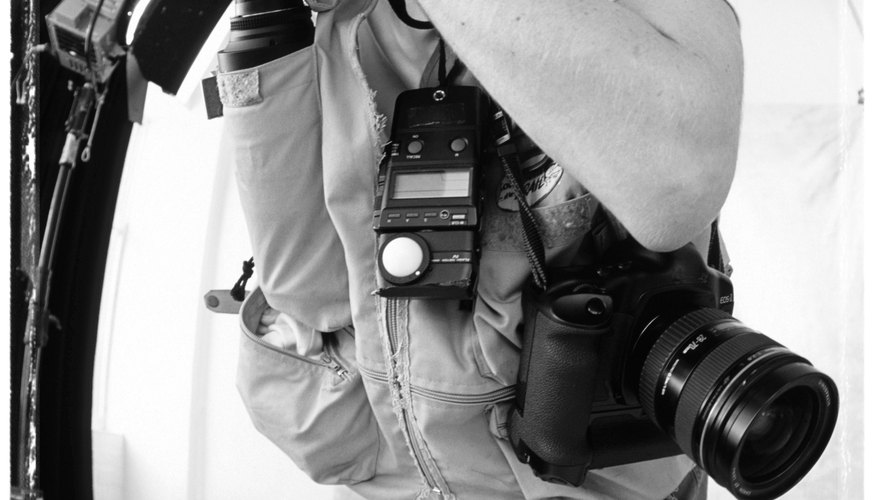 Goodshoot/Goodshoot/Getty Images
The next piece of equipment is an electronic flash unit. While most modern cameras have built-in "fill" flashes, these should be considered auxiliary only. A good flash unit that will sync with a wide range of shutter speeds will make sure you get the shot most of the time. Other items to consider include a tripod, filters and peripherals including pencils, notepads and extra batteries. Tripods are important for steadying shots and should have quick-release options so you can snap the camera off the unit in an instant. Filters such as ultraviolet or haze should be used on the front of each lens at all times. It is easier and cheaper to replace a $20 filter than a $500 lens.
Warning
Zedcor Wholly Owned/PhotoObjects.net/Getty Images
The camera bag is a vital component that many overlook. They need to be very rugged and sturdy because they will be put through all kinds of conditions over the years. Spending more than $100 on a camera bag is a good idea for the pro.
Significance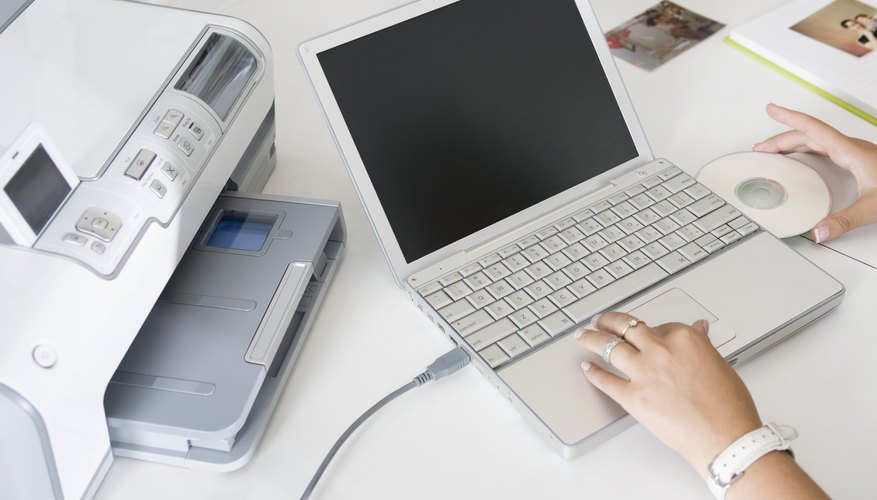 Thinkstock Images/Comstock/Getty Images
On the other end of the photographer's world is the computer and software. The best bet is an Apple Macintosh with Adobe Photoshop software. This is the high standard of photographers everywhere. A high-quality hard drive and good recordable DVDs also are essential for archiving photos. While final prints may be made by professional photo labs, it's a good idea to have a high-quality inkjet photo printer on hand, too.
Writer Bio
Shawn M. Tomlinson has been a newspaper and magazine writer for more than 28 years. He has written for a variety of publications, from "MacWEEK" and "Macintosh-Aided Design" to "Boys' Life," "Antique Week" and numerous websites. He attended several colleges, majoring in English, writing and theater, and has taught college classes about writing.
Related Articles