Things Needed
Menu-size laminating pouches, 11 1/2 inches x 17 1/2 inches
Decorative scrapbook paper
Leaves
Laminator
Small hole punch
Stapler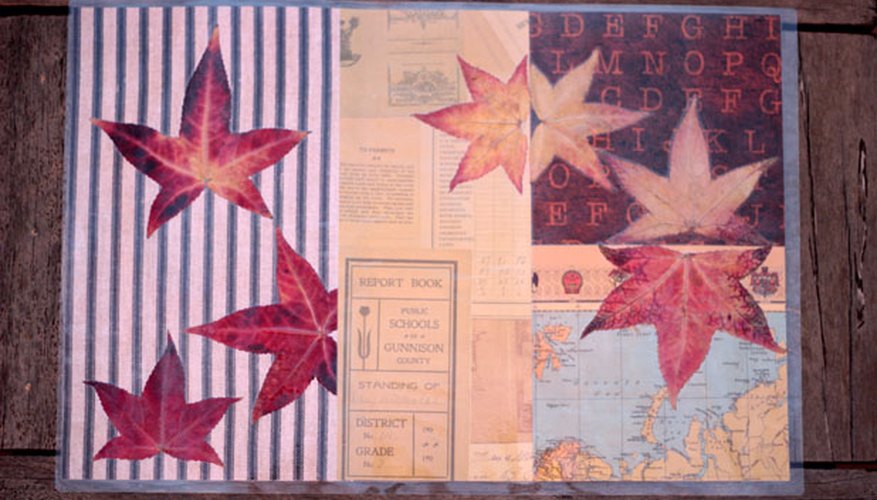 Preserve the beauty of autumn leaves by laminating them to make seasonal placemats. Guests will feel special with their own customized placemat, and it's a great project to do with kids. Book or magazine pages, cards or wrapping paper could be used in place of the scrapbook paper to make the placemats as unique as your guests.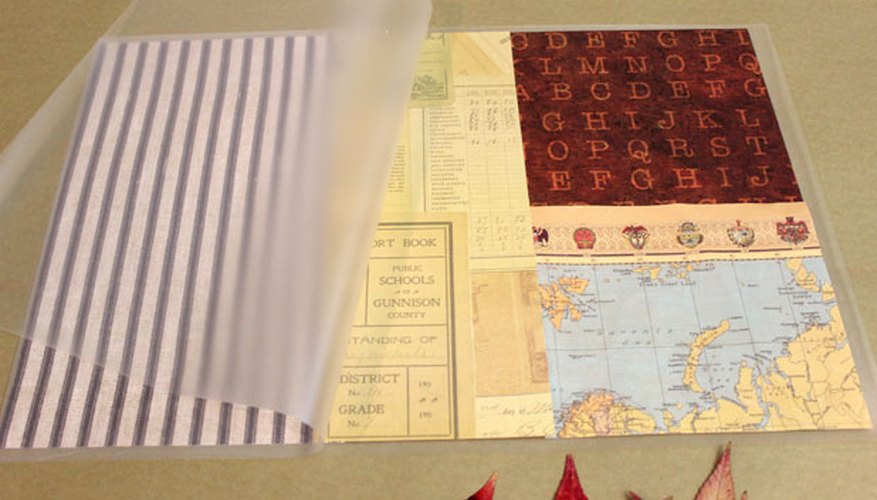 Position the scrapbook paper. Inside the laminating pouch, place pieces of scrapbook paper in any desired position. Be sure to allow a border so the laminating pouch can bond with itself when heated.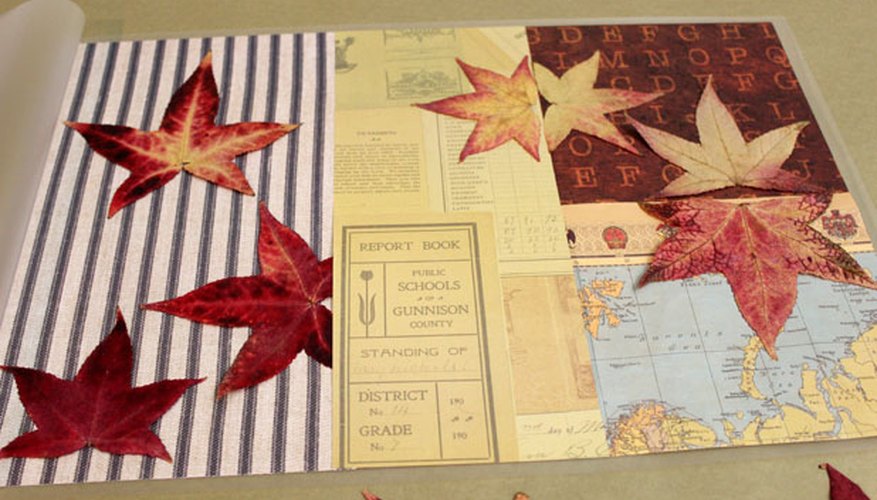 Arrange fall leaves on top of the paper in the pouch. You can also tuck the leaves in and out of different pieces of paper to give them movement. Be sure to press your leaves in a heavy book to flatten them before using them.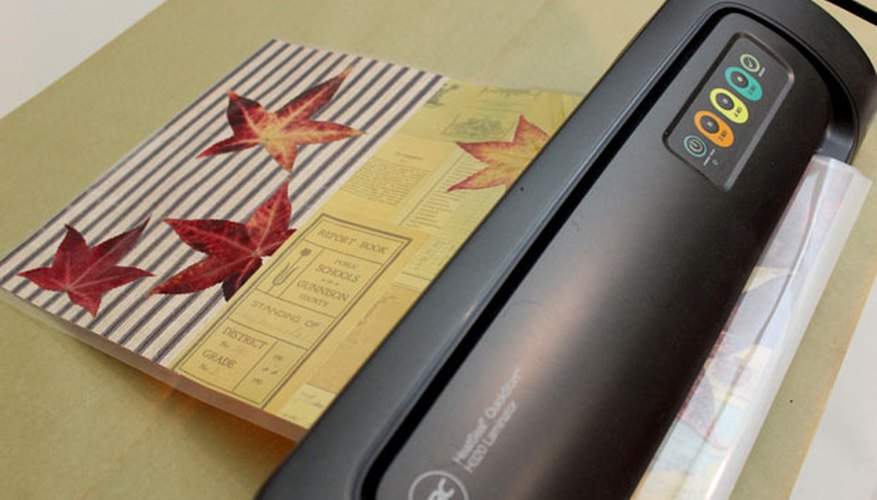 Close the laminating pouch and run it through a laminator at its thickest setting. Although the pouches are frosted, they become clear when they are heat set in the laminator. You will notice that the thickness of the paper helps give support to the laminating pouch, making it easier for everything to go through the laminator.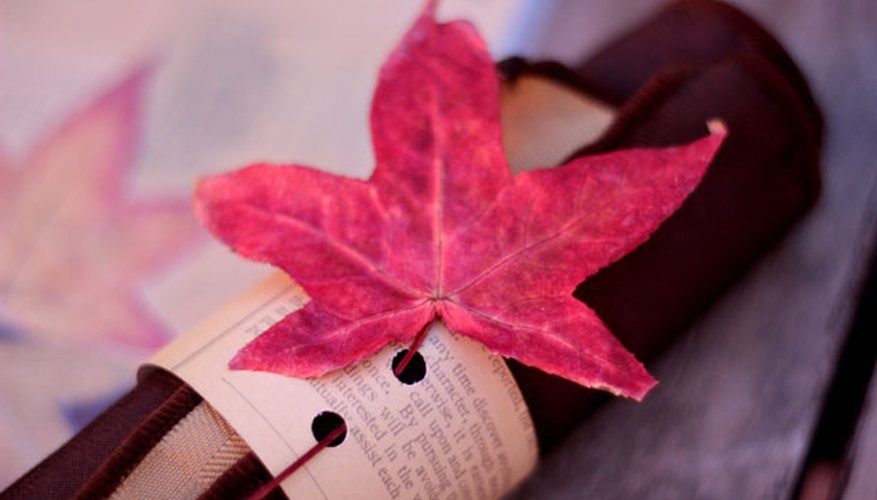 Make a coordinating napkin ring. Cut a piece of scrapbook paper that is 2 inches by 6 inches. Ideally, it should be from a piece of paper that used in the placemat. Make a loop with the paper and staple the ends together. Punch two small holes in the paper and slide a leaf into the holes to hold it.
Tip
If you do not have a laminator, you can take your materials to a copy store and have them do it for you.
If you have trouble with the papers shifting in the laminating pouch, adhere them to each other with a glue stick so they don't move while going through the laminator.