Determining whether or not dishes are antique is not as easy as you might think. First, "vintage" is not "antique." According to serious collectors, and Webster's Dictionary, an item is officially an antique, when it's 100 years old. You will have to inform yourself about china through research, whether that be from books or websites.
Step 1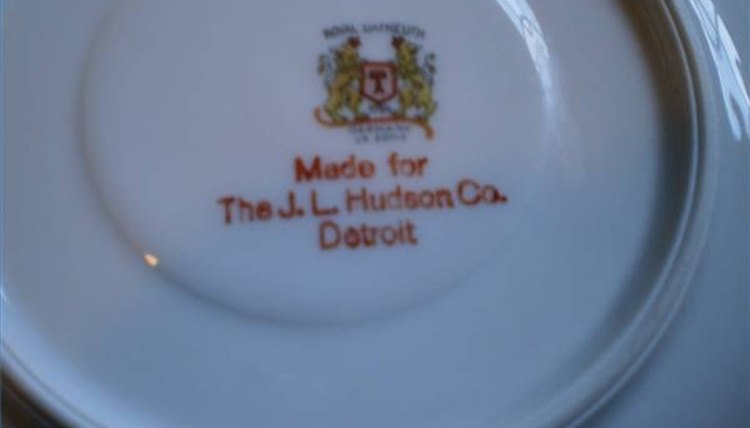 Look in your kitchen cabinets or china hutch. Has a family member given you old china that belonged to a grandparent or great grandparent? Ask your family member to give you any information that she or he has about the china. Also, turn over the plate and look at the backstamp. If the piece has one, type the manufacturer's name into a search engine and you will almost certainly find a lot of information. Another excellent place to start your search is www.replacements.com, a site that lists thousands of patterns.
Step 2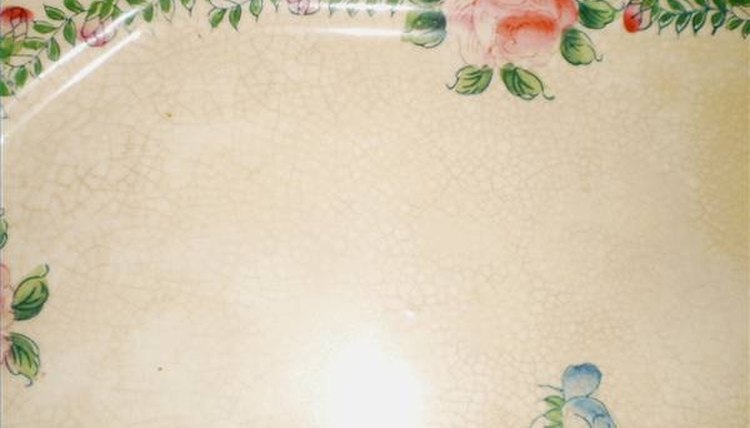 Determine if your piece is old just by examining it carefully. Look for crazing. Much fine china from the late 1800s and the early 1900s has fine, hairline cracks in the glaze.
Step 3
Feel the weight of the dish. Is it fine gauge (lightweight), and does it seem very delicate? It may be bone china, which is a variety of porcelain. In the latter half of the 18th century, the English began producing bone china by tempering clay with phosphate of lime or bone ash, which increased the strength of the dishes.
Step 4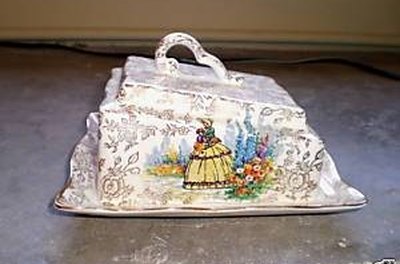 Study the pattern on the dish. Does it have an ornate pattern? Many of the English and French dishes had ornate floral patterns.
Step 5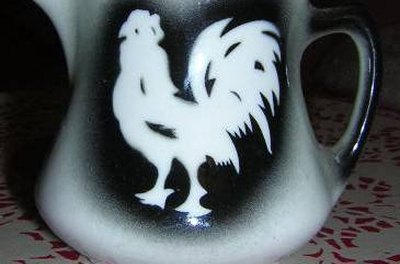 Judge the weight in relation to the size of the dish. Is it heavy gauge, in other words, does it weigh a lot? It may be "restaurant ware;" heavy dishes that withstand much use and abuse. Note, however, that restaurant ware is vintage, rather than antique. They heyday of restaurant ware was from the 1930s to the 1970s. Many restaurant ware pieces have not only a backstamp from the manufacturer, but also a top mark with the name of the restaurant on it. Many pieces have transfer patterns or airbrushing.