Dremel tools are designed and manufactured specifically for the homeowner and craft enthusiast. The tools and accessories enable you to perform a wide range of detail-oriented tasks. Rather than purchasing, storing and carrying a large assortment of tools, Dremel tools allow you to conveniently handle numerous tasks with one tool.
Dremel History
Founded by Albert J. Dremel in 1932, the company began with the release of an electric razor blade sharpener, which was a huge success. However, with the development of disposable razors, the company found itself with a great product, but with no market. Dremel went back to the drawing-board and quickly regained his competitive edge with the release of his signature product – the high-speed, rotary tool. Called the Dremel Moto-Tool, this device became a favorite of hobbyists and crafters around the world. As of 2011, over 17 million rotary tools are in use and the company offers over 150 accessories, designed to adapt your tool to fit your unique needs.
Types Of Dremel Tools
Dremel offers three types of tools: the rotary tool, the oscillating tool and the Dremel Trio. Dremel's rotary tool comes in a variety of models, including variable speed, two speed, single speed and cordless. These tools perform well for detail sanding, grinding, carving, engraving, polishing and sharpening. Dremel's oscillating tool, the Multi-Max, comes in corded and cordless models. This tool features a flat blade that oscillates back and forth at high speed. Crafters use it for cutting, scraping and removing grout. A primary function of the Multi-Max is to help the homeowner remove flooring, including vinyl and tile. (Dremel's Trio tool combines the functions of a jigsaw and router in a small package, perfect for the homeowner, occasional craftsman and hobbyist. The tool is similar to a jigsaw, but has the added advantage of being able to make plunge cuts – allowing you to begin your cut anywhere. The tool also functions as a simple router. (See Reference 2)
Dremel Accessories
Adding to the functionality of your Dremel tools, the company offers a wide range of tips you can buy separately or in kits. Furthermore, Dremel offers several attachments, including a MultiSaw, planer and plunge router assembly. These units can quickly attach to your basic tool, adding even more functionality.
Using Your Dremel Tool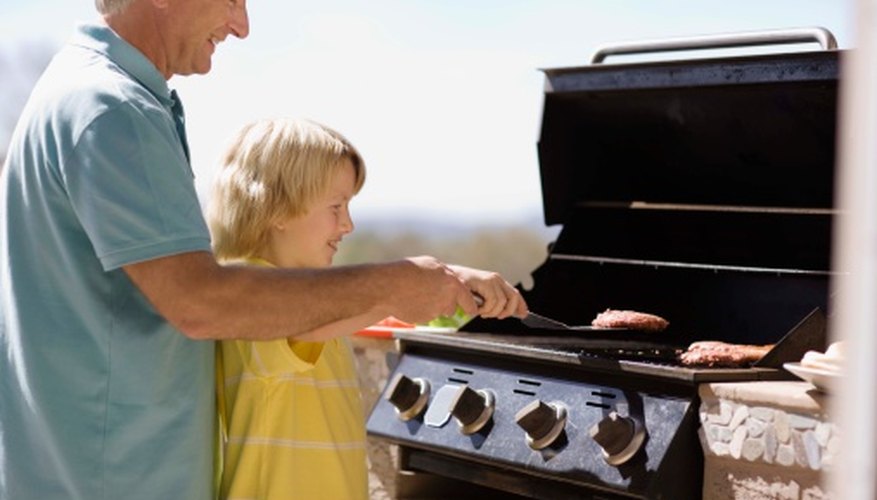 What can you do with a Dremel? The types of projects you can complete with your Dremel tool are as diverse as the tools themselves.Examples of craft projects include etching glass, carving pumpkins, engraving candles, creating terra cotta lights for your patio, sanding small projects, cutting materials and polishing items.
For the homeowner, the Dremel tool can assist with a wide-range of indoor and outdoor projects. Examples of indoor projects include floor and tile removal, replacing old grout, furniture repair, trim work, simple routing projects and the creation of wood inlays. Examples of outdoor projects include cleaning grills, restoring patio furniture, sharpening chain saws and cutting blades, cleaning golf clubs, repairing sports equipment, creating spoon fishing lures, repairing hull blisters on your boat and performing vehicle maintenance and repair tasks.