The setting of your wedding is one of the most important elements of planning your big day. Some opt for a church wedding, while others will choose a different setting. For many, one way of bringing a personal touch and some religious significance is to include a wedding arch or a chuppah in the ceremony site.
Wedding Arches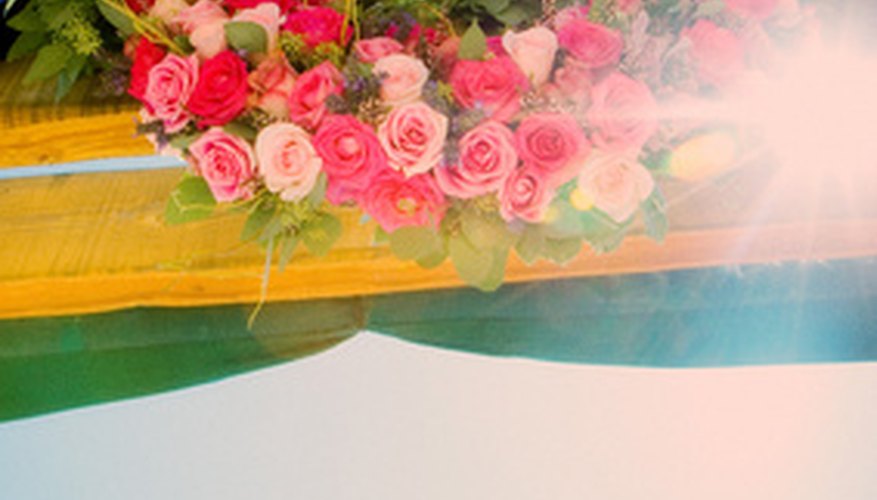 A wedding arch is a structure that is usually temporary and movable, under which the bride and groom stand as they recite their vows. Commonly constructed of wrought iron or wood lattice work, a wedding arch is a decorative structure that adds a touch of elegance and beauty to the room or space. Some users opt to decorate their arch with flowers, lights or fabric.
Chuppahs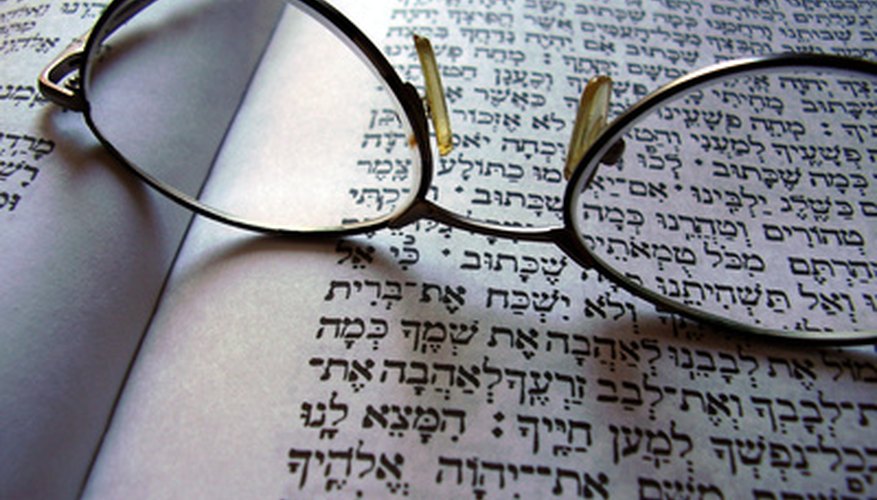 after reading the prayer image by Victor M. from
Fotolia.com
A chuppah is a canopy used only in Jewish wedding ceremonies. It consists of a cloth, sometimes a prayer shawl or other sentimental and important piece of fabric, stretched out over four poles. A traditional chuppah is held by four people who have special meaning to the couple getting married. Some larger weddings use a chuppah that has self-supporting poles. This allows more people to join the couple under the chuppah.
Significance
In both wedding arches and chuppahs, the significance is fairly similar. The structure represents the home that you are building together by the recitation of your vows to one another. The chuppah specifically is said to also be representative of God being above all. In weddings that use a chuppah, the attendants that hold the chuppah poles are pledging to support the couple as they enter into the covenant of marriage.
Options for Wedding Arches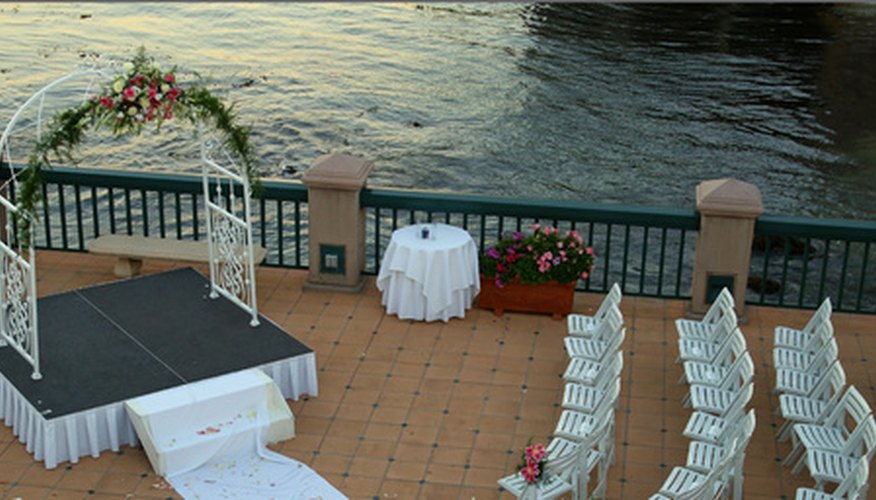 Although you can rent wedding arches, many couples opt to have one custom made for their event. A custom built arch is a wonderful monument to the love of the couple and can be enjoyed as part of their home. Sometimes, couples choosing to have a backyard wedding will have their wedding arch built right in place as a permanent structure.
Options for Chuppahs
yarmulkes with david's star image by Pavel Bernshtam from
Fotolia.com
Many rabbis and synagogues have a standards chuppah that they use for weddings. Some families have heirloom chuppahs that they pass from generation to generation. Other couples may elect to have their chuppah made especially for their wedding, choosing the fabric and opting to emboider their names, the wedding date or even a verse or saying. Many couples choose to adorn their chuppah with the sentimental and beautiful line from the Song of Solomon, "I am my beloved's and my beloved is mine."
References
Writer Bio
A seasoned freelance writer, Ilana Boyum got her first writing job in the sports department at the "Sun Sentinel Newspaper" in 1993. In 1998 she began working as a copywriter at a small ad agency, and was quickly promoted to head copywriter. Boyum attended Florida Atlantic University.
Related Articles