haveseen/iStock/Getty Images
Coins found in uncirculated condition are very rare and can be extremely valuable, especially for older issues. It varies from issue to issue, but in general uncirculated coins must have very good luster and practically no wear on the coin. U.S. coins prior to the 19th century are nearly impossible to find in such condition, so the focus here will be on the issues of the last two centuries, from the large cents of the early 19th century to the modern coins of recent years.
Large Cents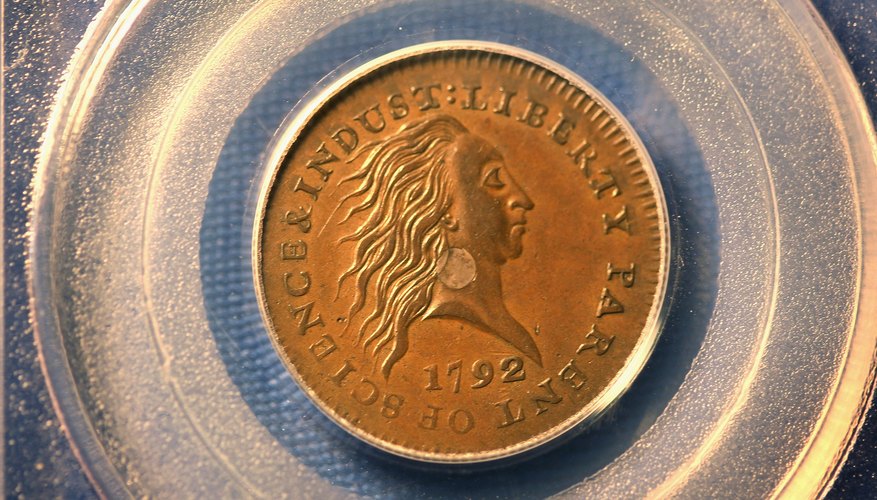 Scott Olson/Getty Images News/Getty Images
The penny was once closer in diameter to the half dollar. The large cent was in circulation from 1816 to 1857 and featured the liberty head, or matron head, on the front. These coins are very hard to find in MS-63 choice uncirculated condition. Most years of these coins between 1816 and 1838 sell for $500 to $700, while uncirculated large cents from 1839 to 1857 sell for $250 to $500.
Small Cents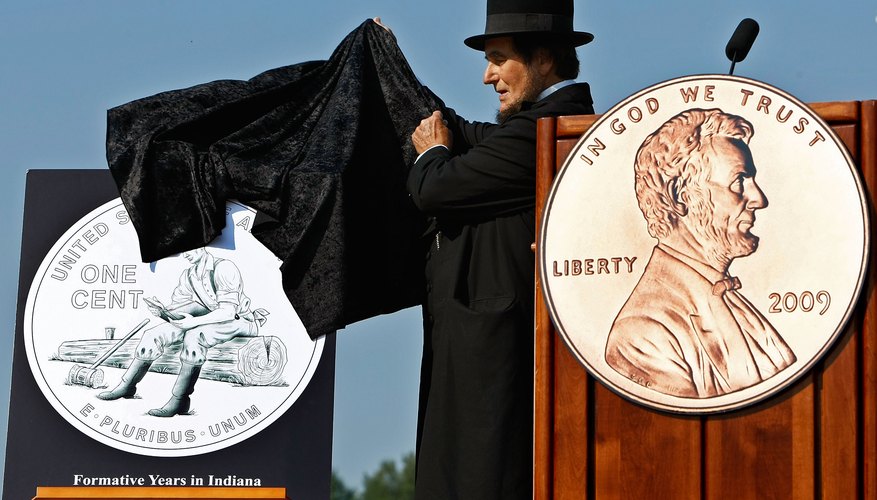 Chip Somodevilla/Getty Images News/Getty Images
The Lincoln penny of recent mintage isn't worth a lot for varieties in uncirculated condition but still carries a premium over the 1 cent face value. Examples in MS-63 condition from 1944 to 1968 are worth between 50 cents and $2, while more recent years carry no premium unless they are MS-65 gem uncirculated, with no trace of wear.
Nickels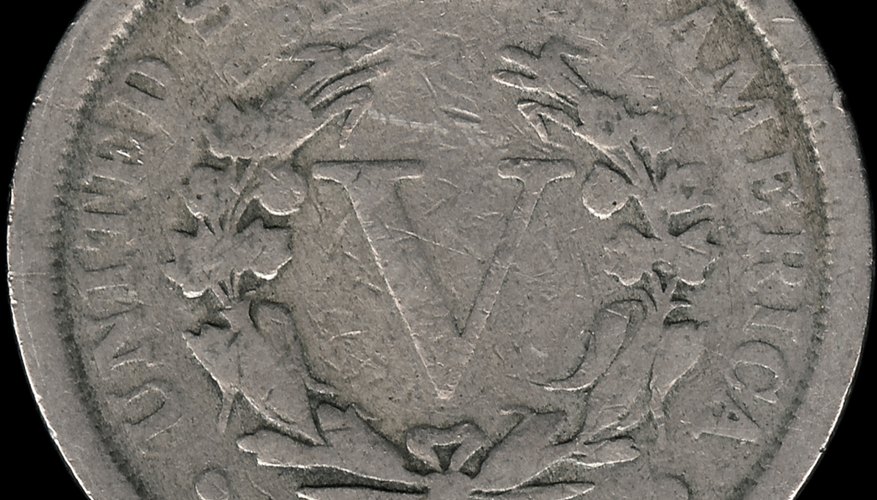 Shelly Greer/Hemera/Getty Images
The liberty head nickel was issued from 1883 to 1912 and is also often referred to as the V nickel for the Roman numeral on the reverse. Uncirculated examples can sell for $65 to $200. The Indian head or buffalo nickel was produced from 1913 to 1938 and is generally worth $25 to $60 in uncirculated condition. Most Jefferson nickels in top-notch condition are worth only a few dollars.
Dimes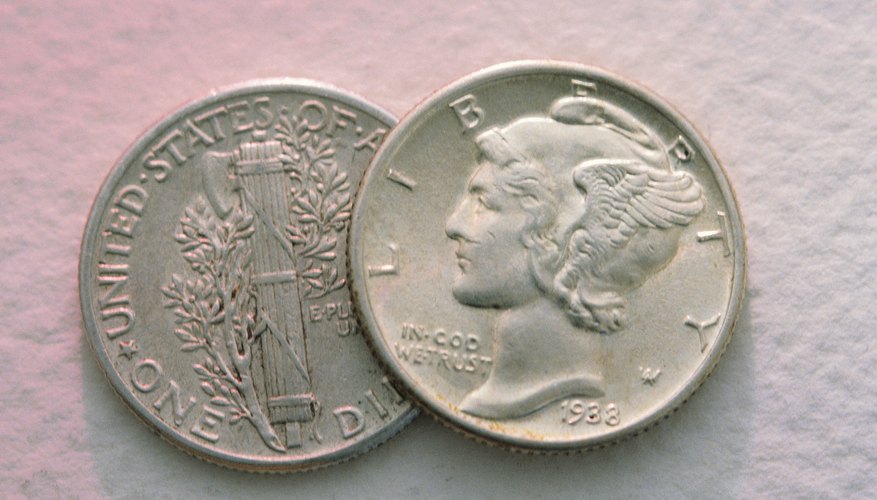 Comstock/Stockbyte/Getty Images
The seated liberty 10-cent piece was minted between 1837 and 1891, and early MS-60 examples can be worth up to $1,000, while late-19th century dimes are worth about $150 to $300 in the same condition. The Barber dime, named for its designer, was minted in 1892 to 1916 and sells for around $100 in uncirculated condition. The winged liberty head dime, mistakenly called the Mercury dime for its similarity to the Roman god, was minted from 1916 to 1945 and sells between $10 and $50 in MS-63 condition. The Roosevelt dime sells for $1 to $12 in the same shape.
Quarters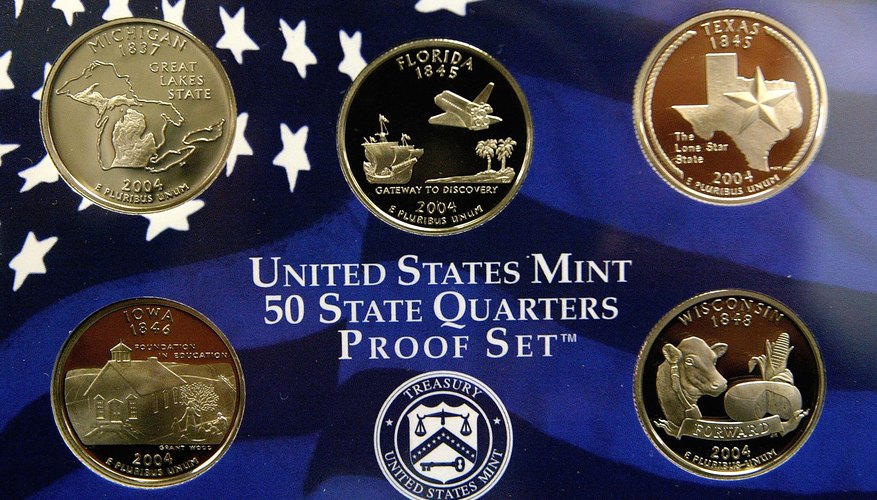 Justin Sullivan/Getty Images News/Getty Images
The seated liberty quarter, which has the same design as its counterpart dime, was minted in the years 1838 to 1891. Older versions can command close to $2,000, and later versions a few hundred dollars in MS-60 condition. The Barber quarter was minted from 1892 to 1916, and uncirculated examples usually sell in the $200 range. 1916 brought the minting of the standing liberty dime, which also sells for about $200 uncirculated. The Washington quarter from 1932 to date can be worth from $200 to about a $1, with the older versions worth the most.
Half-Dollars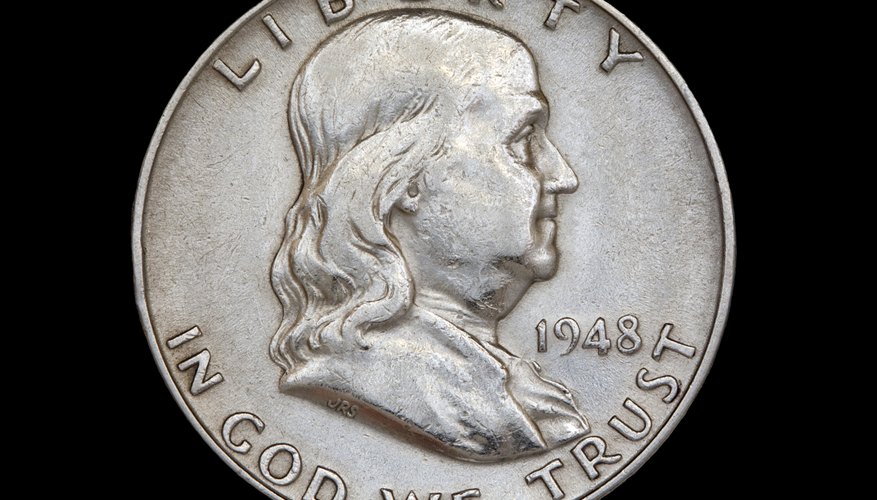 Lawrence Long/iStock/Getty Images
The seated liberty half-dollar was minted from 1839 to 1891 and commands up to $2,000 for older gem uncirculated specimens. Even the coins from later years are worth $1,000 or so. The Barber half dollar was produced from 1892 to 1915 and usually is valued at $500 in MS-60 and $1,000 in MS-63 conditions. The walking liberty dime was made from 1916 to 1947 and sells for between $35 and $300 in uncirculated condition. Franklin half dollars from 1948 to 1963 sell for $10 to $30 in the same shape, and the modern-era Kennedy half-dollars are worth only a buck or two.
References
Whitman's Red Book: A Guide Book of United States Coins 2009; R.S. Yeoman; 2009
Resources
Writer Bio
A veteran of the newspaper industry, Johnny Kampis has worked as a freelance writer since 2005. His articles have appeared in various publications including "The New York Times," "Atlanta-Journal Constitution" and the "San Francisco Chronicle." He currently serves as an editor of poker-based "Rounder" magazine and writer for the Alabama football publication "Crimson" magazine.
Related Articles