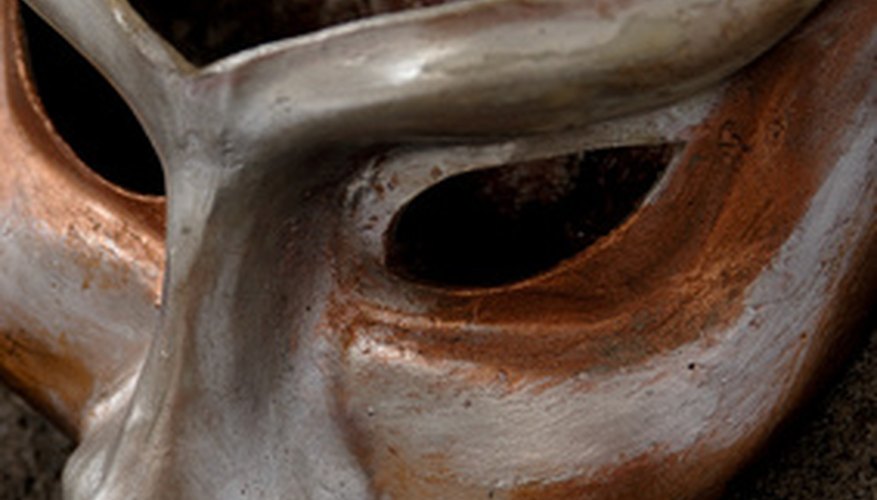 For a theater company to be successful, talented and motivated individuals must work behind the scenes in the company's administration to look after the organization's finances, personnel and long-term strategic planning. One of the most important management positions in theater is the general manager, who ranks only below the executive director in day-to-day oversight of the company's administration. An effective general manager is a crucial component of a theater's front office, and a full understanding of the role is vital for theater companies seeking to hire a new general manager.
Personnel/Human Resources Management
The general manager (GM) has oversight over the administrative staff of the theater, which usually handles fund-raising, advertising, legal issues, subscription, marketing and public relations for the company. The GM will oversee standard human resources (HR) responsibilities, including hiring/firing of personnel, training of new and veteran staff members, running staff meetings, facilitating proper communication among staff members, and setting HR policies and standards for staff members. The GM also is in charge of employee evaluation. and schedules meetings between the theater company's management and its Board of Directors.
Strategic Planning
The GM works with the artistic director, executive director and Board of Directors to determine the long-range financial, artistic, marketing and facilities objectives of the theater company. While the Board and the executive director generally have the final say in strategic planning, the GM can provide information and advice regarding the day-to-day operation of the administration.
Finances and Fundraising
While the GM does not engage directly in the fund-raising process, the general manager is in charge of hiring and evaluating the financial officers of the theater company. According to getintotheatre.org, the GM collates and evaluates data on fund-raising proceeds and grants received based on benchmarks the GM established with the financial office. The GM also makes sure that all operations remain under budget, and checks in with personnel to ensure the theater company is operating in a financially sustainable manner.
Legal
The GM is in charge of issuing all personnel contracts and, with the theater company's lawyer, dealing with grievances related to the contracts. Getintotheatre.org also says that the GM makes sure the theater complies with fire, health, building and labor statutes. The GM also issues contracts to outside artists, consultants, advertising agencies and building companies on behalf of the theater.
Other Duties
If a theater company tours, or hires actors or technicians from out of town, the GM is tasked with overseeing the booking of theaters and accommodation for traveling actors, writers, directors, designers or technicians. The GM will also oversee licensing requests, and assist the executive director with any other tasks that involve the management of the theater as a whole. Different executive directors have different needs from their staff, so the GM's position is subject to change depending on the executive director of the company.