Erik Snyder/Photodisc/Getty Images
From movie-themed slots such as "The Addams Family" to the ubiquitous "Wheel of Fortune" machines, the floors of most casinos are filled with the popular one-armed bandits. Before entering a casino, you must realize that slot machines cannot be beaten. These devices are programmed with a specific house edge, and will pay back the preset percentage over time. You can, however, reduce the house edge and even win at slot machines if you use some techniques that can give you an advantage.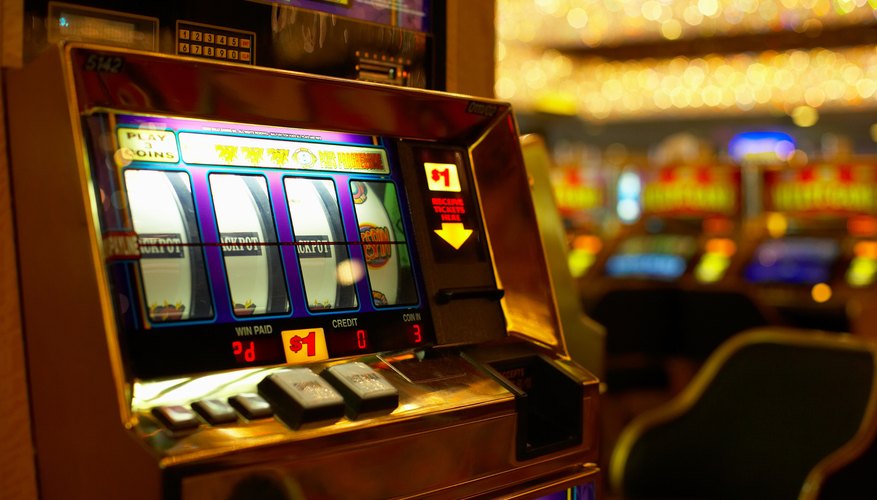 Jupiterimages/Photos.com/Getty Images
Find a machine where you can play the maximum number of credits within your budget. Most machines allow you to bet more than one credit, and they are designed to entice you to play more than one coin by increasing the jackpot. The highest jackpot on one quarter machines might be $4,000 if you bet three credits, but you might receive only $1,500 if you hit the winning combination when betting two credits. Play max credits to ensure you aren't shortchanged when you hit a jackpot.
Photos.com/Photos.com/Getty Images
Stick to dollar slots. The American Casino Guide reports that the house edge on dollar slots in Las Vegas in 2009 was about five percent, but increased to more than 10 percent for penny slots. Generally, the lower denomination on the slot the higher the house edge you must beat to win.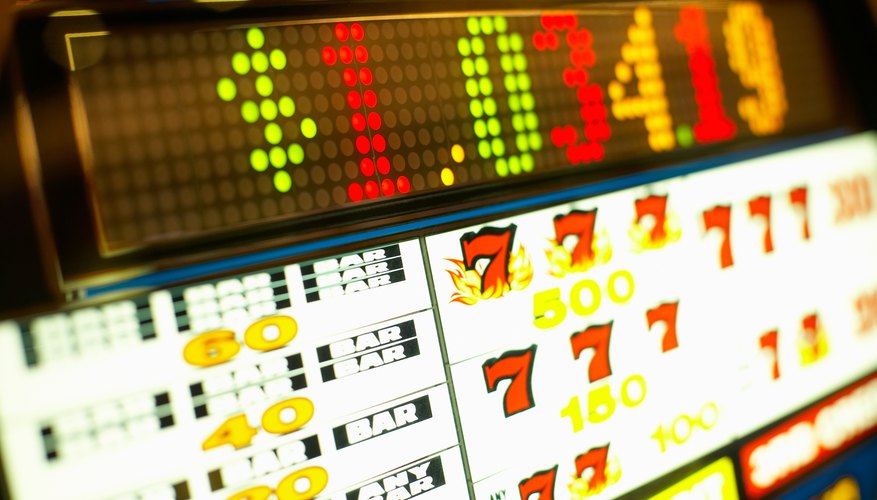 Jupiterimages/Photos.com/Getty Images
Take advantage of free slot play. Many casinos offer bonuses such as slot credits for new players who sign up for a player's club card. Most vouchers allow you to play $5 or $10 of "house" money at the slots. You must first put in some of your own money, but can cash it out along with any winnings once you exhaust all of your free play. If you are traveling to a gambling mecca such as Las Vegas for the first time, you can earn plenty of free slot play by visiting many casinos.
Jupiterimages/Photos.com/Getty Images
Participate in slot tournaments. Many casinos offer free slot tournaments for customers. You can win some money at the slots with no financial risk.
References
"American Casino Guide 2010 edition"; Steve Bourie; 2009
"Fodor's Las Vegas 2010"; Andrew Collins et al; 2009
Writer Bio
A veteran of the newspaper industry, Johnny Kampis has worked as a freelance writer since 2005. His articles have appeared in various publications including "The New York Times," "Atlanta-Journal Constitution" and the "San Francisco Chronicle." He currently serves as an editor of poker-based "Rounder" magazine and writer for the Alabama football publication "Crimson" magazine.
Related Articles